Civil Servants Sponsored Festival In Remote Village Of Bhutan, Brought Joy To Many
The tshechu draws devotees from across the dzongkhag, and even the neighbouring Indian town of Tawang.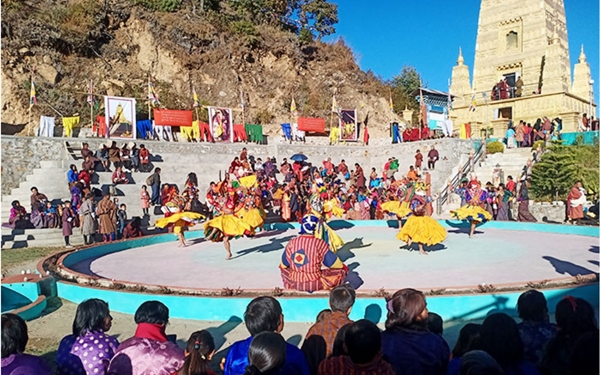 (Source: Kuensel)
By Kelzang Wangchuk | Kuensel
Nangkhar Dorjidhen is one of the most remote villages in the district of Trashiyangtse. However, it springs to life during the annual three-day tshechu (festival) from 5-7 December.
In the past, the tshechu was conducted with contributions from the local residents at the goenpa (monastery).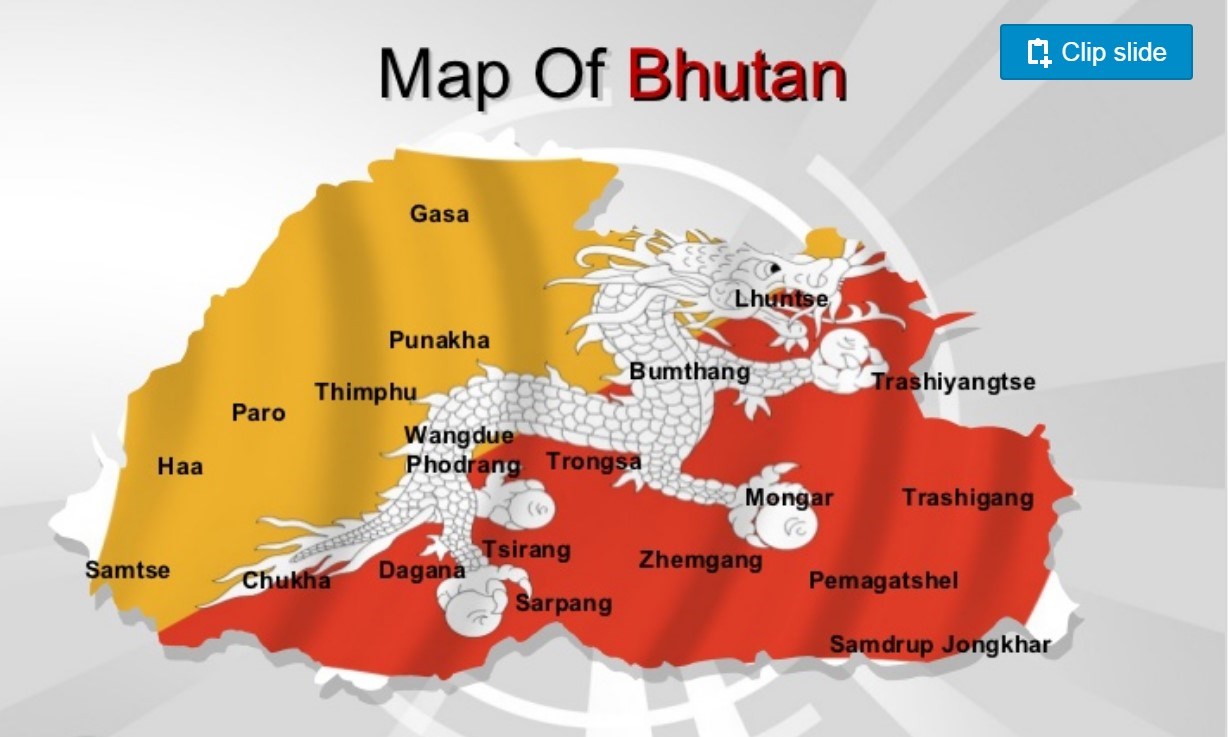 Location of Trashiyangtse
Map: Slideshare
The goenpa was offered to the dratshang (monastic body) in 2009 and since then the monastic school at the goenpa has been organising the annual tshechu.
The goenpa's lam (monk), Rinchen Drakpa procured all the equipment for the tshechu which was subsequently upgraded to a formal tshechu, similar to those held in other dzongkhags (districts).
"Without a dedicated budget from the government or gewog (village), it is difficult to conduct the tshechu but we cannot leave it because it has been conducted since the goenpa was first established by Dupthop Thongmey Goenpo."
Contributions from the civil servants
In 2017, civil servants from the community heard about the problem and decided to come together to sponsor the annual tshechu. In total, they have contributed Nu 180,000.
One of the contributor, who is also Jampelling central school's principal in Kanglung, Rinzin Dorji said that they wanted people to continue to celebrate the local culture and to reconnect with their families and community.
Lam Rinchen Drakpa hopes that the support would continue. In addition, the Toedtsho gewog administration also gave Nu 66,000 from its 'religion and culture' preservation budget.
Tshechu brought joy to many villagers and visitors
The annual tshechu has brought joy to the folks of this secluded village as many elderly in the community revealed that they have never witnessed a Thimphu tshechu in their life.
The Thimphu Tshechu, held in Bhutan's capital, is one of the biggest festivals in the country as thousands of people turn up in their finest garments to catch fascinating masked dances and to witness the unveiling of the thongdrel.
Source: Youtube/Druk Asia
They were grateful to the Lam for bringing a tshechu of such grandeur to their gewog.
"We feel proud of the civil servants for sponsoring the annual tshechu since 2017," Karma, a villager said.
The tshechu draws devotees from across the dzongkhag, and even the neighbouring Indian town of Tawang in Arunachal Pradesh.
One of the pilgrims, Nima Drema from Itanagar, claimed that they had never heard about the tshechu before.
"We are lucky to witness the precious and sacred tshechu, and the people were hospitable," she said.
This article first appeared in Kuensel and has been edited for Daily Bhutan.
---