Celebrating Bhutan's Entrepreneurs: Sonam Choki of Bhutan Herbal Tea
This story is part of an exclusive feature by Yeewong Magazine in Dec 2018 on celebrating entrepreneurship in Bhutan.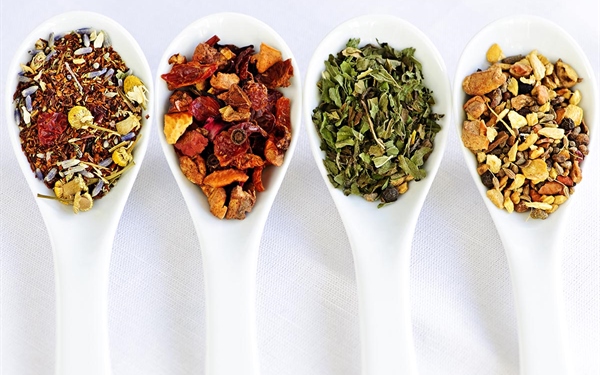 (Source: Facebook/Bhutan Herbal Tea)
By Sonam Choden | Yeewong Magazine
Sonam Choki is one of the few entrepreneurs in Bhutan who has joined the growing herbal tea market. However, she claims that her brand is a little different.
Instead of simply using single ingredients as is done conventionally, she combines different ingredients to create exotic, new blends of tea.
Bhutan Herbal Tea which is based in Paro, produces tea that uses unique ingredients from the tropical zones of Bhutan blended with ingredients from the higher alpine zones.
How did Sonam become interested in the herbal tea business?
Sonam graduated with a Bachelors Degree in Law but she soon realised that it was not her true calling. Coming from a health-conscious family, Sonam's mother who is an avid drinker of herbal tea, inspired her to pursue the business.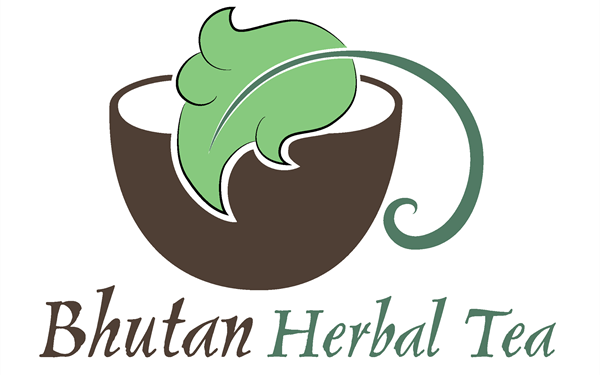 Photo: Facebook/Bhutan Herbal Tea
It helped that her father was a farmer and she was able to learn about and grow numerous herbs with his help.
Moreover, starting a business in selling herbal tea would provide a market for her father's products as well as to create an unlimited supply of herbal tea at home.
Through the Rural Enterprise Development Corporation Limited (REDCL), she obtained a loan of Nu. 2.5 million which she used to buy machines and raw materials.
Bhutan Herbal Tea uses ingredients sourced locally
Needless to say, 100% of her raw materials come from Bhutan: ingredients from the southern districts of Sarpang/Gelephu, Samtse, and Phuentsholing are combined with ingredients from Punakha, Thimphu and Paro.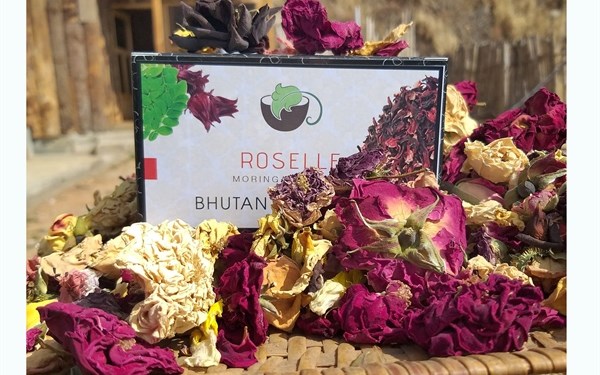 Photo: Facebook/Bhutan Herbal Tea
Sonam uses unique ingredients such as rosehip, chocolate-mint and Moringa, among others. She believes that there is no point in simply replicating herbal tea flavours that are already available in the market.
"You might feel that it is all very unique and exotic because of the names but what you have to realise is that these are products used in everyday household items," said Sonam.
The ingredients she uses are those that have been forgotten, as people do not consume them anymore.
"We are trying to revive old traditions."
Sonam admits that keeping the business afloat has been an uphill battle. Since her ingredients are different, she struggles with changing the mindset of the consumers.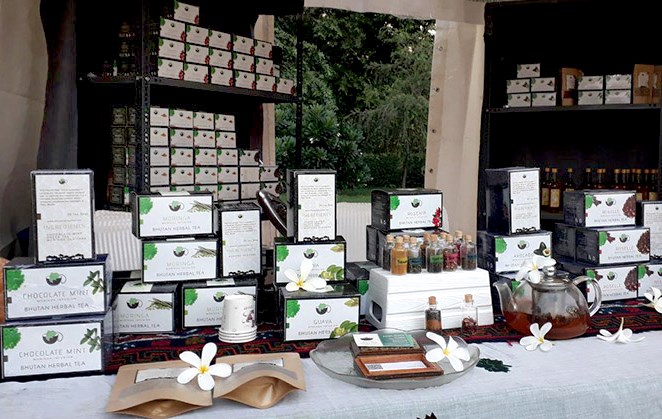 Photo: Facebook/Bhutan Herbal Tea
However, people are slowly becoming more aware and there has been increasing consumer response to her products. She currently supplies her tea products to Thimphu, Paro, Punakha and Phuentsholing.
Sonam also tries to be environmentally friendly, she only uses biodegradable packaging for her products and produces only per order so as to minimise waste.
She is also working towards creating more varieties of tea blends and hopes to export her products one day.
Some advice from Sonam on being a successful entrepreneur
On how she has managed to be at where she is today, Sonam revealed that it was sheer determination that has brought her thus far.
She believes that there are a lot of services provided by the government but it is the onus of aspiring entrepreneurs to dig more and ask more questions about accessing these resources.
"People don't generally welcome any new ideas with warm hugs so you have to be very, very strong and determined in what you have set your goals for," Sonam advised.
This article first appeared in Yeewong Magazine and has been edited for Daily Bhutan.
---