Celebrating Bhutan's Entrepreneurs: Pema And Rinchen Dorji Wangyel Of Wangyel Studio
This story is part of an exclusive feature by Yeewong Magazine in Dec 2018 on celebrating entrepreneurship in Bhutan.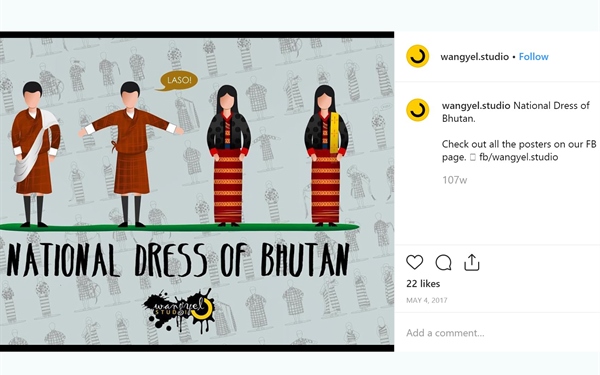 (Source: Instagram/wangyel.studio)
By Staff Reporter | Yeewong Magazine
With their love for design and animation, brothers Pema and Rinchen Dorji Wangyel co-founded the Wangyel Studio, a Thimphu-based design firm that provides multimedia services from design, web and motion to domain and design strategies.
The studio aims to provide the best design solutions for clients and change how people perceive the design world.
How Wangyel Studio started
The studio was founded by Rinchen Dorji Wangyel when he started working as a freelance web designer after graduation. Pema Wangyel joined his older brother in the business after he has completed his studies.
Source: Facebook/Wangyel-Studio
"I've always wanted to do something more than the conventional 9 to 5 jobs. I wanted to explore my options," said Pema.
He recalled working since he was in college where he used to design logos to earn some pocket money.
"This would probably be my proudest moment since I didn't have to ask my parents for money," he quipped.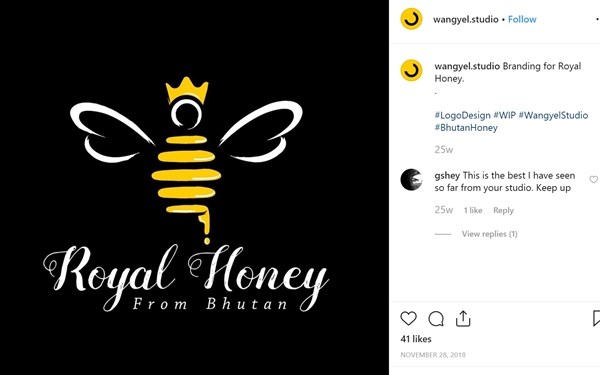 Photo: Instagram/wangyel.studio
Following the same trend, the business has never taken any funds or loans in order to carry out the studio's activities but Pema happily shares that his brother has always had his back in times of trouble.
Overcoming the challenges of running your own company
The first few years were harsh as Pema feels that he was an amateur as he constantly had to hunt down clients who failed to pay up.
As a freelancer, he shared his challenges of not having a fixed pay at the end of the month and sometimes he even had to take up multiple orders and finish them at the same time due to clashing deadlines.
Now Pema has learnt a lot on the way and is steadily taking care of the business.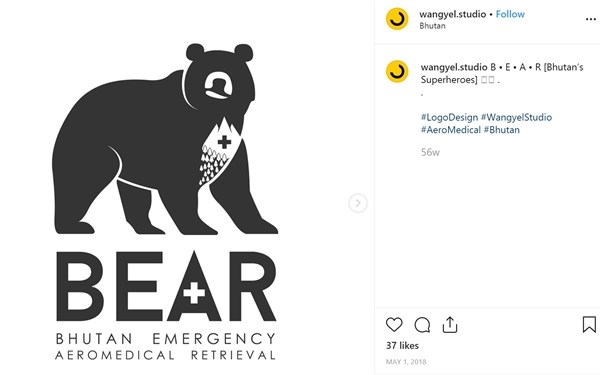 Photo: Instagram/wangyel.studio
The most important aspect he has learnt from entrepreneurship is management in terms of both time and money, which he said he was still trying to strike a fine balance.
Future plans for Wangyel Studio
Pema plans to keep exploring wider options. He has recently been working on Package Designing and has also worked as a Production Designer for Pawo Choyning Dorji's upcoming feature film.
"Wangyel Studio foresees itself expanding its services, skills and employees. It also wants to start other businesses that complements the studio," Pema revealed.
Advice from Pema
Pema believes that his challenges have kept him going, which in turn, helps to pay his bills.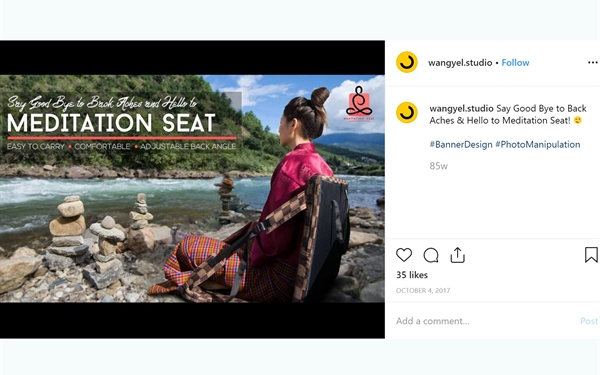 Photo: Instagram/wangyel.studio
Moreover, part of the charm of working in his own company is that he gets to decide whether he wants to take weeklong breaks or to work till the wee hours of the morning on a Saturday.
Pema also learnt that self-discipline and time management is the recipe for a successful entrepreneurship venture. He advised young people to always follow their dreams and to put their heart and soul into their businesses.
"Update yourself and your interests, explore your options. It's your life and you can do what you want with it. Good Luck!"
This article first appeared in Yeewong Magazine and has been edited for Daily Bhutan.
---