Celebrating Bhutan's Entrepreneurs: Kinley Pelden Of Yiga Chocolates
This story is part of an exclusive feature by Yeewong Magazine in Dec 2018 on celebrating entrepreneurship in Bhutan.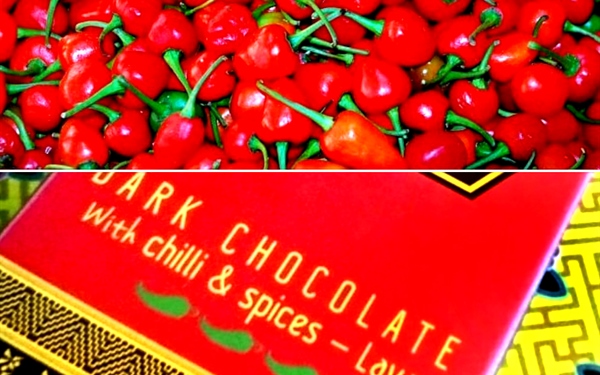 (Source: Facebook/YiGa Chocolate)
By Staff Reporter | Yeewong Magazine
Kinley Pelden runs Yiga Chocolates – a business that makes chocolates with an interesting mix of local Bhutanese flavours such as chillies, quinoa, ginger and mountain blueberries.
Even though there were some concerns as there are already a lot of imported chocolates in the market, Kinley was confident of her business venture. Her unique brand of chocolate is the first to don the 'Made in Bhutan' tag.
Support given to Yiga Chocolates
In addition to receiving the Loden-DHI Fund, Yiga Chocolates received extra support, with publicity and mentors to guide her. Moreover, the Department of Cottage Industry supported the start-up with a space for two years.
The Ministry of Labour and Human Resource also contributed to Yiga Chocolates by providing two employees who are paid 75% of their salaries as part of the Ministry's youth employment initiatives.
This came as a lifeline for the fledgling business, according to Kinley. Today, Yiga Chocolates produces 100 to 200 bars of chocolates per day.
However, Kinley is aware that compared to the big players, her production is small in scale and she admits that it is difficult to compete with international players at the moment.
What makes Yiga Chocolates unique?
Undaunted, Kinley has confidence in some of the unique selling points of Yiga Chocolates. First of all, her products are hand-crafted and packaged (without using machines), hence the impact of the environment has been kept to a minimum.
Secondly, Yiga Chocolates has embraced the enthusiasm for superfoods. With the change in people's lifestyles and a growing awareness on health foods, Kinley took the opportunity to add various superfoods to her chocolates such as sea buckthorn, gooseberry and Thingay (Sichuan pepper), which can be found locally.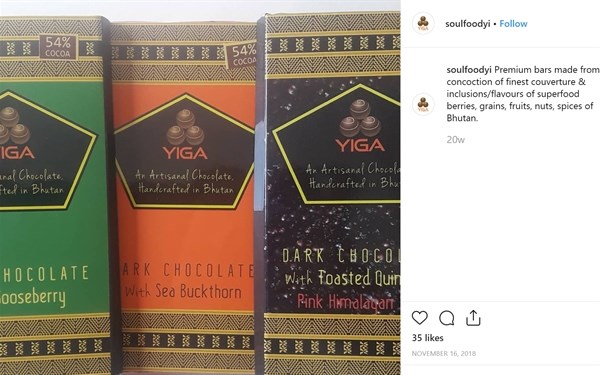 Photo: Instagram/soulfoodyi
She is positive that demand for these superfoods-infused chocolates will grow in time. Besides Kinley Pelden's own online research for chocolate recipes, she is also keen to experiment with new flavours.
Kinley also enrolled for a crash course on using small machines to make chocolates into bars in Bangalore and is currently taking an online course on chocolate making.
Challenges faced by Yiga Chocolates
She is thankful that the feedback she has received thus far has been generally positive. Another challenge that she has to face is the fact that Yiga Chocolates is the first chocolatier business in Bhutan.
Being a pioneer in the field of chocolate-making in Bhutan has its pros and cons. On one hand, there is no one to draw lessons from, as all problems which Kinley has faced are unique, and this can be rather discouraging.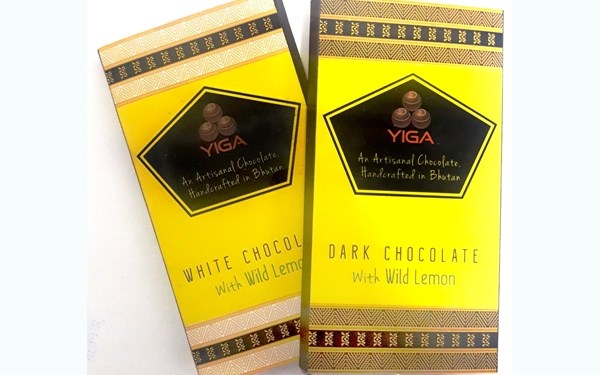 Candied Wild lemon chocolate. Wild lemon is locally known as Hoompa or Deyhoom. It has a strong refreshing flavour and is harvested from the pristine forests of Punakha. It is a source of supplemental income for some farmers in the district.
Photo: Facebook/YiGa Chocolate
On the other hand, a new venture is full of exciting possibilities. Always keen to learn, Kinley Pelden is constantly trying to improve her skills.
Plans in the pipeline for Yiga Chocolates
Her next big project is to introduce truffles to the Bhutanese market. While expanding businesses comes with a combination of risks and opportunities, Kinley is still optimistic about the future for artisanal products in Bhutan.
She strongly encourages young entrepreneurs to just try whatever excites them.
"If things do not work out, continue to adjust or improve. This was what I did with my chocolates recipes," she said. One of the struggles which Kinley faces is in creating awareness on the value of artisanal chocolates as not everyone understands why hand-crafted chocolates are priced higher.
This article first appeared in Yeewong Magazine and has been edited for Daily Bhutan.
---