Bhutanese Textiles To Be Exhibited In Paris Trade Fair 2020
The exhibition is an initiative of the EU-Bhutan Trade Support project.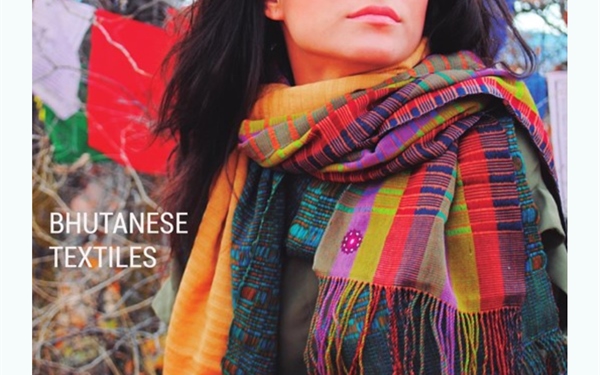 (Source: Issuu/Choki Art)
By Phub Dem | Kuensel
A third generation weaver, Wangchuk Lhamo has never been this happy to be part of her family's handiwork tradition.
The 30-year-old had inherited the trade from her mother just like her maternal ancestors before her. Besides weaving, Wangchuk Lhamo also grows and makes her own natural fabric dyes.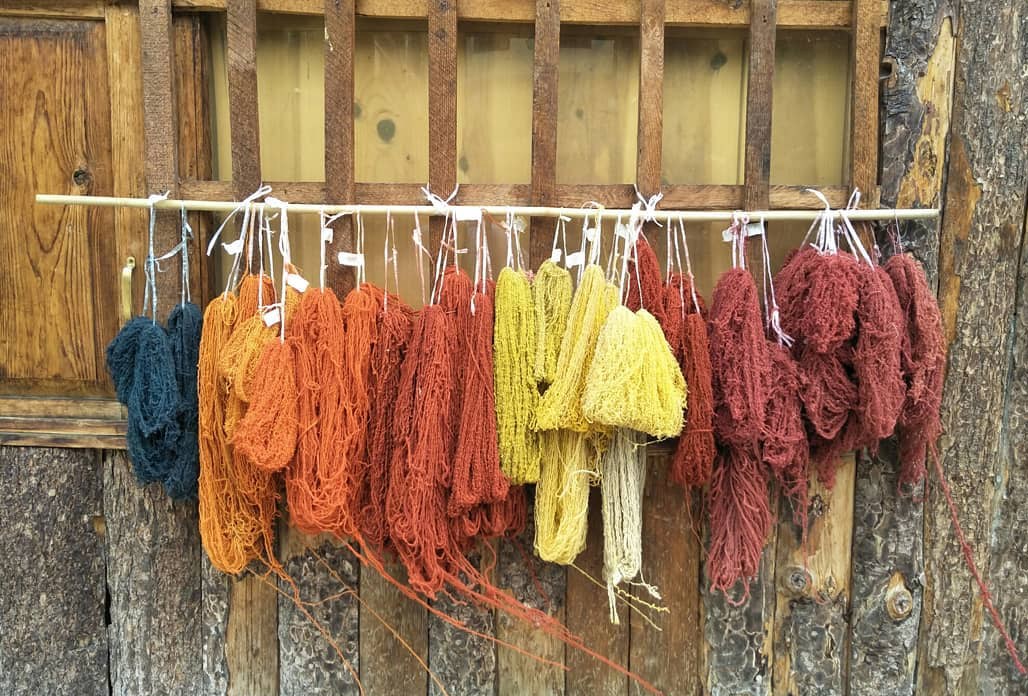 Photo: Facebook/Colours of Bhutan
Come January next year, Wangchuk will be travelling to Paris for an exhibition with six other handicraft entrepreneurs.
Showcasing Bhutanese textiles in Paris
The exhibition is an initiative of the EU-Bhutan Trade Support project, and Wangchuk will be displaying her products in the Paris Trade fair.
"For the first time, my products are going to be displayed in the international market. I am excited," said the owner of Colours of Bhutan.
Experts from the International Trade Center are training Bhutanese producers on how to display and sell their products.
22 direct beneficiaries of the project took part in workshops on product development, brand identification, home textile products, and export-quality management.
Till date, Bhutan has never exported its traditional handicraft textile in bulk and with a brand, the sale was mostly on a small and individual scale, according to Wangchuk Lhamo.
"The exhibition in Paris will be a collection of Bhutanese textiles."
She will carry products which are mainly hand-woven scarves and pillow cases that were earlier sold exclusively within Bhutan.
Source: The Textile Atlas
Manager of Cluster and Craft Market Division of Agency for the Promotion of Indigenous Crafts (APIC), Karma Choden said that the beneficiaries will be sent to the trade fair in Paris next year in two batches.
The project will be targeting two trade fairs - the collective collection as well as the individual display.
As for the Collective collection, it will be displayed in Paris while the individual display will be exhibited in the beneficiaries' choice of place such as the US, UK or Japan.
Karma Choden also mentioned that the collective collection will be centred on home accessories and decors and the beneficiaries will be from the private sector, Civil Society Organisations as well as other institutions.
Benefits of the EU-Bhutan Trade Support project
After the exhibition, the participants are obliged to help and impart their skills to 200 local craftsmen.
The EU-Bhutan Trade Support project places its emphasis on training local handicraft owners on improved business skills, knowledge on market requirements, export quality management, and best practices in sustainable production.
This, according to the participants will help address some challenges faced by Bhutanese artisans today.
This article first appeared in Kuensel and has been edited for Daily Bhutan.
---