Bhutanese Film Festival Held In Sikkim To Showcase Bhutan's Unique Culture, Exotic Landscape And More
One of the aims of the festival was to commemorate 50 years of Bhutan-India diplomatic relations.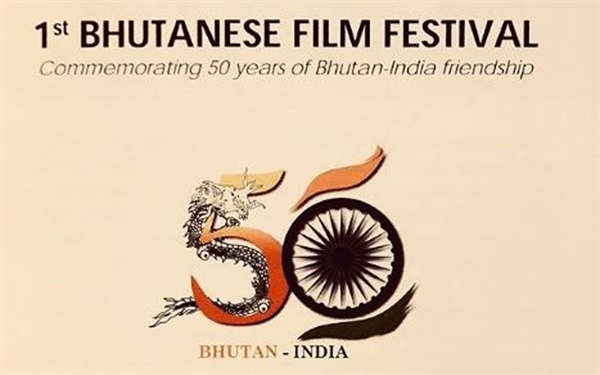 (Source: Indiatvnews)
By Rajesh Rai | Kuensel
The first Bhutan Film Festival (BFF) was held from 23-24 June at Gangtok in Sikkim, India. One of the aims of the festival was to commemorate 50 years of Bhutan-India diplomatic relations.
A team from the Film Association of Bhutan (FAB) led by its president and a performing group comprising of more than 40 artists from the film industry were in Gangtok.
What transpired over the two day event in Sikkim
Traditional dances and songs were performed by artists from both Bhutan and Sikkim. Six Bhutanese movies were also screened at the two-day event.
The festival was jointly organised by the department of information and media (DoIM) and FAB. The Speaker of the Sikkim Legislative Assembly, KN Rai was the chief guest at the event. Several other Sikkim dignitaries also attended the event. 
Caption: A Bhutanese Film       Source: Kuensel Online
The Consul General of Bhutan in Kolkata, Thinley Wangchuk and the director of DoIM, Rinchen Dorji also attended the event as Bhutanese delegates. 
FAB President, Karma Tshering said that it is an important event. "It is also historic for the film makers," he said, explaining that it is the first film festival.
Being the closest neighbour in terms of physical proximity, Karma Tshering said that it is the reason why Sikkim was chosen for the grand event. It is also the shared cultural and traditional similarities between Bhutan and Sikkim, he added.
Popularity of Bhutanese movies in Sikkim, India
"People in Sikkim love watching Bhutanese movies," he said, BBS and BBS 2 channels are also widely watched in Sikkim. "Many Sikkimese know our artists."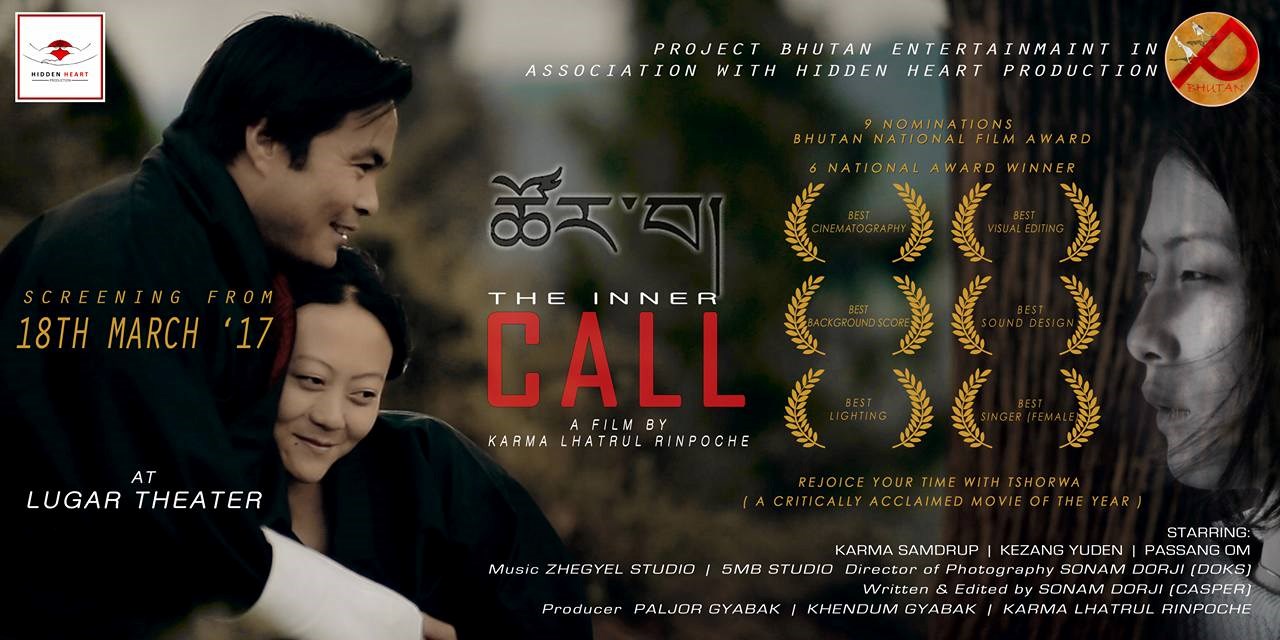 Caption: An Award Winning Bhutanese Film  Source: Facebook/tshorwa
The FAB President also said that the primary reason to hold the event is to take Bhutanese films beyond the borders, as Bhutan's market is small.
Given the natural setting, unique ancestry folklores (for storytelling), the Bhutanese film industry has potential to go international and such an event is one such positive step taken, he added.
The Bhutanese team marched to the event hall for a rehearsal on foot wearing the traditional costumes – gho (for male) and kira (for female). 
The DoIM director, Rinchen Dorji said that the event is fully funded by the Government of Bhutan.
"This is one of the many events scheduled for celebrating 50-years of Bhutan-India relations," he said.
Objectives of the First Bhutan film festival
The primary objective, Rinchen Dorji said is to strengthen the existing relation between Bhutan and India.
"It is to provide a platform for people to meet, discuss and engage," he said, adding that the event is also an opportunity for Bhutanese films to explore new markets.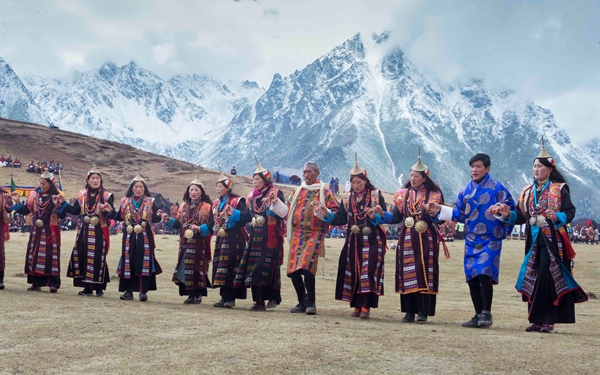 Caption: Exotic Culture in the Laya Highlands, Bhutan  Source: DrukAsia
He also mentioned that the event is also an avenue for Bhutan to promote its exotic landscape as a filming location through its movies. 
Challenges faced by the Bhutanese Film industry
Bhutanese actor, Jigme Wangchuk (aka Ring) said that minimal viewership is still a challenge for Bhutanese films at home. "
Bhutan alone is not possible as a market," he said.
Pema Deki, a prominent singer said that she is proud to be performing at the event and representing Bhutan.
Meanwhile, another festival would be organised later this year in September in Delhi. "We are trying our best to market our movies," FAB President, Karma Tshering said.
Tawang in Arunachal Pradesh, Guwahati, Assam, Ladakh, and Kathmandu are also some potentially good places to market Bhutanese movies, he said.
This article first appeared in Kuensel and has been edited for the Daily Bhutan.
---