Bhutanese Artisanal Chocolates Infused With Exotic Local Ingredients
Yiga Chocolates uses unique local ingredients like chilli, sea buckthorn, cardamon, gooseberry, persimmon, walnut and Bhutanese liquor.
(Source: http://yiga.bt/)
By Dechen Dolkar | Business Bhutan
Local chocolates infused with unique ingredients like chilli, sea buckthorn and walnut are being produced under the brand name of Yiga Chocolates. These exotic ingredients are acquired from Thimphu.
Other ingredients include cardamom from Tsirang, Gooseberry (amla), persimmon and citrus from Punakha and Bhutanese liquor.
Yiga Chocolates creates authentic Bhutanese chocolates to meet the demand in the local market. It also produces different flavoured chocolates as gifts which comes with delightful packaging especially for events such as birthdays.
Philosophy of Yiga Chocolates
The founder of Yiga Chocolates, Kinley Pelden said that this is the best time for Bhutan to invest in such local businesses.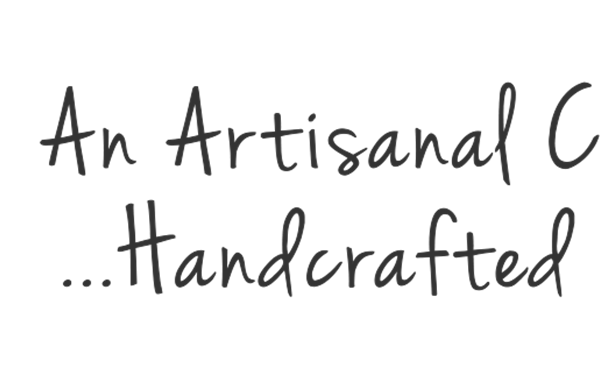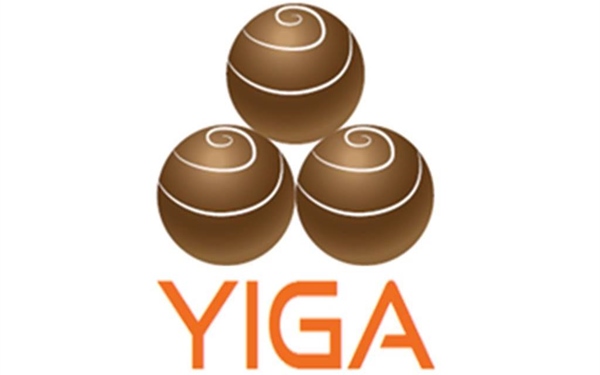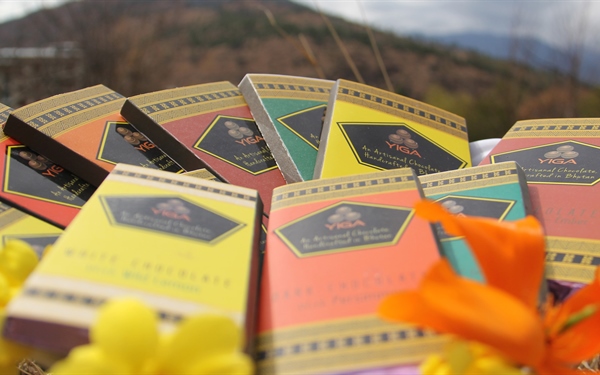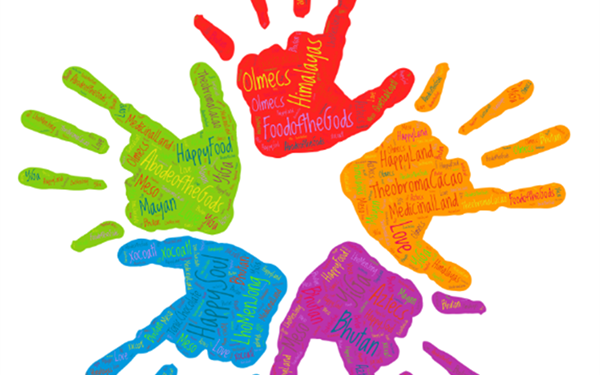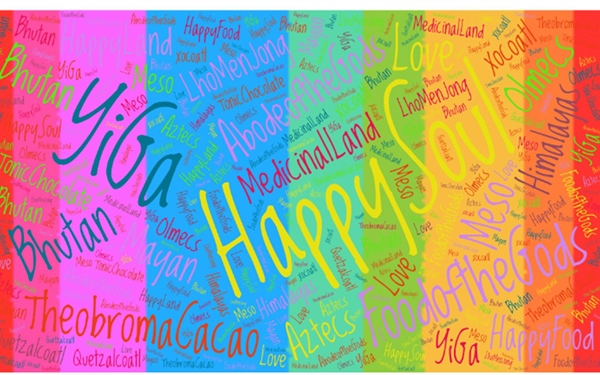 Source: www.facebook.com/BhutanChocolate
Globalisation and change in consumer tastes places high value on personalised goods produced in small batches. With the least environmental impact and high social value, these factors all align well with the principles of Gross National Happiness.
Kinley Pelden said that the idea of making chocolates started in 2015, when her 12 year old daughter, a culinary adventurer asked her about making chocolates. They tried to come up with a concoction of cocoa powder, milk and caramelised sugar.
"It turned out to be delicious but remained gooey even after three days in the freezer. Not satisfied with the outcome, we googled the basics, and learnt how to mould compound chocolates normally used for confectioneries," said Kinley Pelden.
Quest to make artisanal chocolates infused with local ingredients
She became more curious and started to explore how fine chocolates can be infused with unique Bhutanese ingredients such as wild fruits, berries and spices which are healthy and popular, to create a super healthy chocolate. 
Seeing the opportunity to capitalise on her creation, she gave the chocolate and confectionery ideas to many people. When no one seemed keen, she thought of producing the local chocolate on her own.
She started out in April 2017 after the Loden Foundation approved of her business proposal. With the collateral free loan of Nu 500,000 which she received from the foundation, it was enough for her to cover the cost of a machine and basic equipment.
Kinley Pelden said that their handcrafted fine chocolate comes in two categories - bars and truffles both flavoured with Bhutanese fruits, berries spices and liquor. She also imports chocolate couverture and hazelnut.
Kinley Pelden said the chocolates will be retailed from existing mainstream outlets like Chunidhing Foods, selected supermarkets and cafes.  The exact points of sale will be made known through a website and social media soon.
Challenges faced by Yiga Chocolates
The challenges which she face in her business include the overwhelming gap between the theoretical plan and the actual implementation. Though she had the blue print of the project, it could not get detailed enough to capture the contingencies required, both concerning time and resources.
She said that on the technical front, the tempering process and the art of harnessing thermodynamics to get the right stable crystals really needed practice. Furthermore, chocolate is very sensitive to both temperature and humidity.
Yiga Chocolates has already registered for a trademark. She said that this measure generally protects a design that represents a brand or entity from the theft of identity and counterfeit activities.
So far Yiga Chocolates has employed two employees recruited through the Direct Employment Scheme of the Ministry of labour.
In the future, Yiga Chocolate plans to grow its company as a dynamic and innovative chocolate business, aligned with the essences of Bhutan's developmental principles and Buddhist prescripts.
This article first appeared in Business Bhutan and has been edited for the Daily Bhutan.
---