Bhutan's Department of Culture And Monastic Body Started Registering Antiques In Punakha
The officials are also recording every artefact inside the lhakhang (temples) for better data management.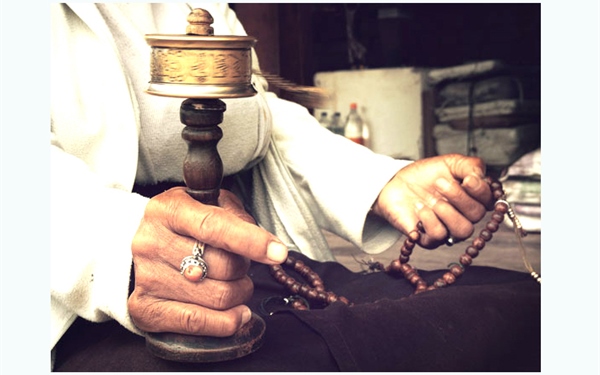 (Source: Make my trip)
By Phurpa Lhamo | Kuensel
Bhutan's Department of Culture (DoC), together with the monastic body is registering the antiques in Punakha dzongkhag (district).
The officials are also recording every artefact inside the lhakhang (temples)  for better data management. Currently, they are revisiting the data with DoC from 1982 to record the artefacts in digital form.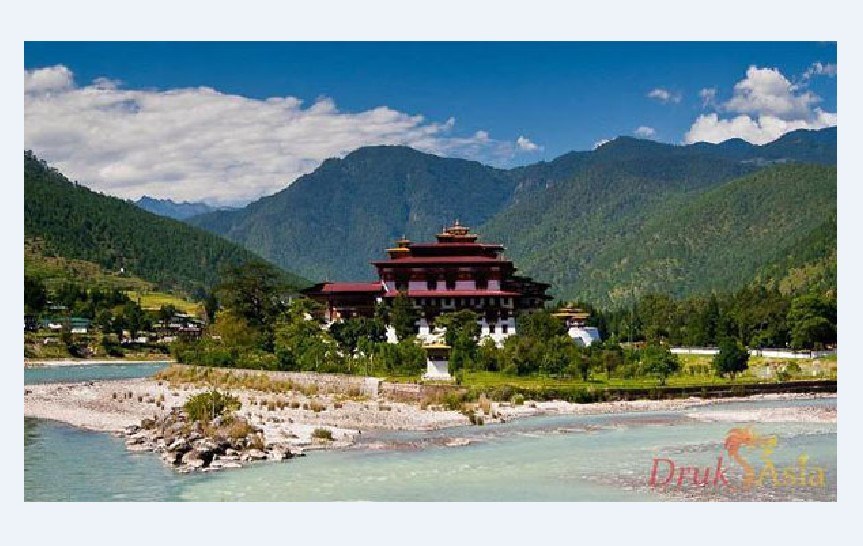 Punakha Dzong 
Photo: Druk Asia
DoC's record assistant, Karma Tshering, said they are taking the measurements, weight, and pictures of the artefacts to record the data digitally.
Aims of registering the artefacts
He added that the activity was to help identify and locate the artefacts and contact the owner if the items are lost and found.
"It is also to help facilitate 'handing-taking' procedure for those in the lhakhangs."
The record assistant said there are some items made of wood or cloth pieces, which are now damaged but are still in the record.
"We are also discarding such items."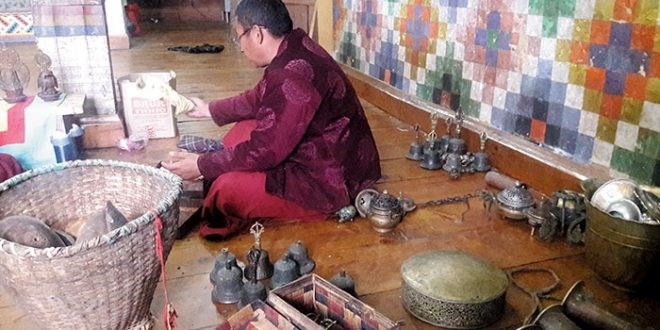 DoC records antiques and artefacts in Punakha.
Photo: Kuensel
Officials are visiting over 100 lhakhangs in Punakha to record the inventory. To date, they have completed six gewogs of Punakha.
The officials have completed survey in about 60 lhakhangs in Punakha. As for the remaining five gewogs, about 30 percent of the work has been done.
Karma Tshering said they are also recording new antique registration from the people of Punakha.
For instance, from the Toedwang gewog, over 20 new antiques were registered during the activity.
"We also see if the old registered antiques from the gewogs are still with them at home."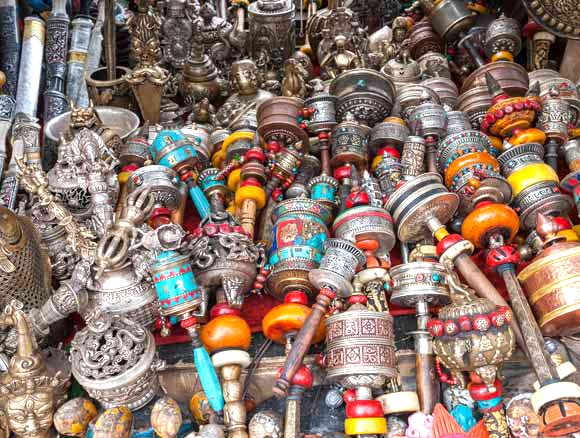 Thimphu handicrafts market in Bhutan.
Photo: Makemytrip
While the sale of antiques outside Bhutan is forbidden, it is permitted within the country.
Policies regarding missing antiques
The officials have had a few cases of missing antiques, which were registered in the past with the DoC.
"If they don't have the antique, we will report this to the ministry, which would conduct further enquiry."
For items missing in the lhakhang, which are not antiques, the survey team notifies the lhakhang to replace the items. 
Once the activity is completed, the DoC will also provide human resources to renovate the damaged works in the  lhakhangs, including statues and wall paintings.
The inventory, which began in mid-November last year, is expected to be completed this month. The last artefact evaluation was conducted in 2003.
"According to the Act, we have to conduct such surveys at least once every four years. But we are unable to do it today," Karma Tshering said.
Meanwhile, the department has yet to decide if the survey would be conducted throughout Bhutan.
This article first appeared in Kuensel and has been edited for Daily Bhutan.
---