Bhutan Moves Towards Becoming A Cashless And Digital Society
Bhutan's Finance Secretary, Nim Dorji said that the launch was an important milestone for the country towards enhancing public financial management.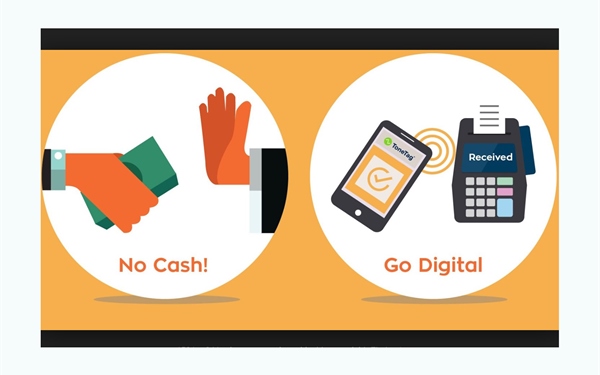 (Source: Bohat ALA)
By Phub Gyem | Kuensel
On 22 July, Bhutan's Finance  Minister  launched  the  Electronic  Public  Expenditure  Management System  (ePEMS)  and  Global Interchange   for   Financial Transaction  (GIFT)  payment system  to  enhance  public  financial management.
With  ePEMS  and  GIFT in place, transactions  of  public  finances  such  as  salaries,  pensions, benefits, and  allowances no longer have to be manually recorded and processed through cheques.
Functions of ePEMs and GIFT payment systems
e-PEMS will facilitate crediting  payments. To claim payment, the recipients need to have an account with any of the five participating banks.
After the submission of the financial statements,  the  government  will make  the  payments  through e-PEMS,  which  will  be  facilitated by RMA's GIFT payment system.
It was developed by the Department of Public Accounts, the Finance Ministry in collaboration with the Royal Monetary Authority (RMA), Bank of Bhutan Limited, the Department of Revenue and Customs and the Department of Information Technology and Telecom.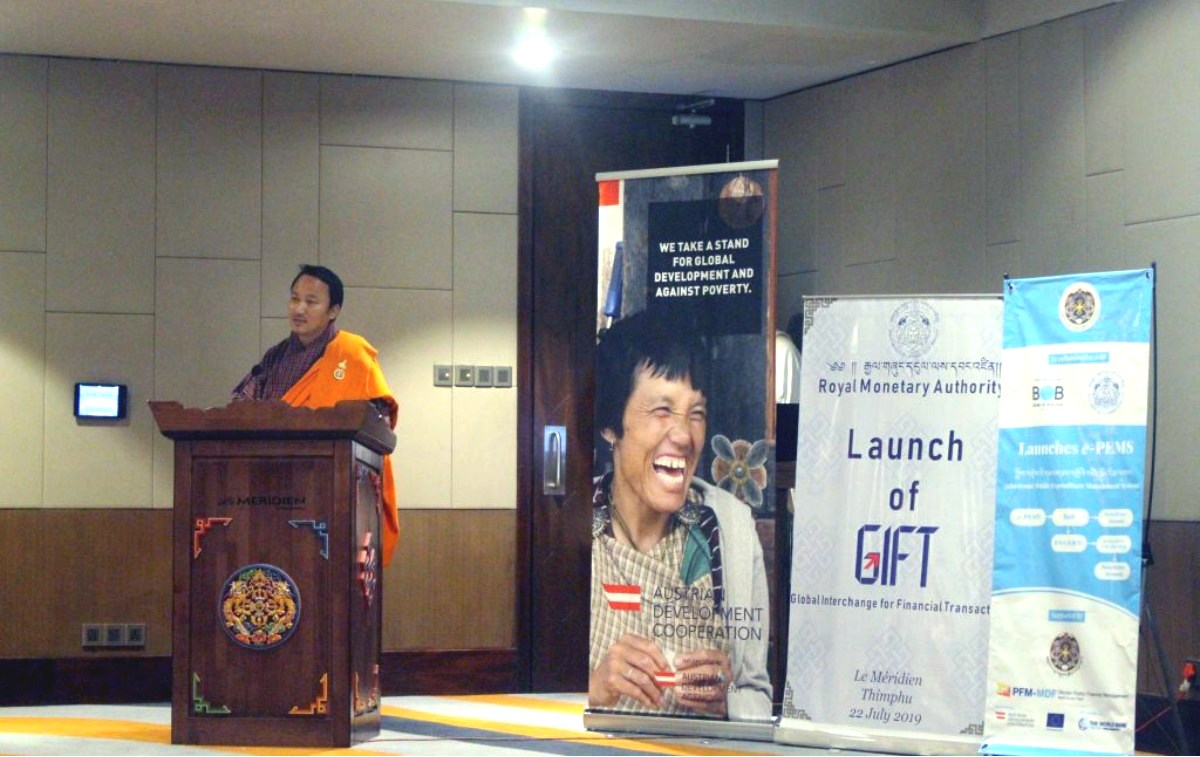 Photo: Ministry of Finance/Bhutan
The GIFT system which was launched by the RMA will serve as a platform to support interbank fund transfer in Bhutan.
This means that it will allow the transfer of money from one bank to any other bank in 'real-time' and on a 'gross' settlement basis. It can also handle cases where multiple beneficiaries are to be credited from a single account.
Benefits which the ePEMs and GIFT payment systems will bring
The implementation of ePEMs and GIFT payment systems are expected to remove the use of manual cheques, simplify the bank's reconciliation process, and to improve public service delivery by reducing turnaround time.
Bhutan's Finance Secretary, Nim Dorji said that the launch was an important milestone for the country towards enhancing public financial management.
He said that more than 30 percent of the GDP was accounted for by public expenditure, making the delivering system more effective and efficient.
In Bhutan, the public financial management system broadly covers budgeting and accounting, revenue and debt management, as well procurement.
Source: Youtube/The Economist
Since Bhutan is preparing to graduate from its Least Developed Countries status, he said that having a strong PFMS in place is critical in providing the culture of fiscal discipline for sensible utilisation of public resources.
Reviews  conducted  to  access the standard and qualities of PEMS in Bhutan in 2010 and 2016  found  that  Bhutan  was doing  well with  its public  financial management.
Bhutan has held high standards of its public financial management
Bhutan became the fifth country in the world to be recognised by the Public Expenditure and Financial Accountability (PEFA) framework for maintaining high standards of public financial management (PFM) system.
The PEFA is a methodology for assessing a country's public financial management performance while aspiring to reduce transaction costs and harmonising donors' support, among others.
Bhutan's RMA's Governor, Dasho Penjore said that the central bank will take advantage of the digital platform.
Granular data will also be aggregated to see how Bhutan's government expenditures are flowing into different expenditure heads.
According to Dasho Penjore, the e-PEMS will be able to introduce a policy of rationalising expenditure.
"Because of  a  transparent  record  of  the expenditure,  the  government can  rationalise  and  know the economy of the country - either add or minus the expenditure," he added.
The GIFT will facilitate the Government to Citizens (G2C) Payments; Government to Businesses (G2B) Payments; Government to Employee (G2E) Payments; and Government to Government (G2G) Payments. This 'momentum' will improve transparency, accountability, decrease costs and reduce leakage.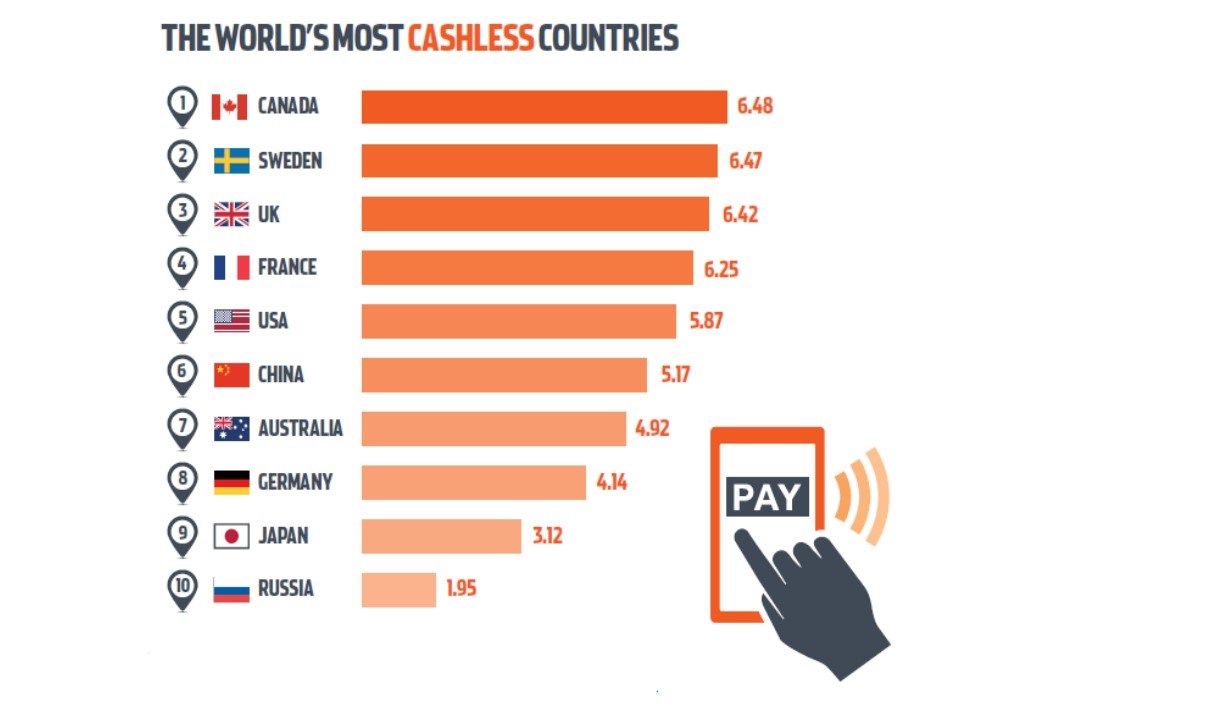 Rankings are out of 10, calculated based on six different metrics: number of credit cards per person, number of debit cards per person, cards in issue with contactless functionality, growth of cashless payments over five years, payment transactions made using non-cash methods and awareness of the different mobile payment options available.
Graphic: Worldpay
The electronic systems are also expected to promote cashless and digital payments in the country, minimise the risks of fraud, corruption, and rent-seeking besides improving reporting and consolidation of government accounts, public service delivery and reducing administrative burden.
Help from various entities to set up ePEMs and GIFT payment systems in Bhutan
The  GIFT  system  was  developed  with  the  guidance  of the Reserve  Bank  of  India  with technical support from the Indian Financial  Technology  and  Allied Services (IFTAS). While ePEMs was developed with financial and technical support under the multi-donor fund.
The multi-donor fund was established under the supervision of the World Bank. The European Union also contributed USD 3 million while the Austrian Development Cooperation provided USD 1 million.
A grant agreement was also signed on 21 September 2017 to help Bhutan manage its public funds more effectively and to improve the procurement and budgetary systems.
This article first appeared in Kuensel and has been edited for Daily Bhutan.
---