Bhutan Has Always Been A Truly Special Place To Him: Dominic, Son Of The Late Tim Fischer
The former Deputy Prime Minister of Australia was known as an outspoken promoter of Bhutan and its culture, especially the concept of Gross National Happiness.
(Source: The Border Mail)
By Staff Reporter | Kuensel
Tim Fischer was a leading Australian politician, diplomat and acclaimed writer who passed away on 21 August and was given a state funeral in Albury. He was 73.
For 34 years, he was Bhutan's unofficial Ambassador-at-large. He began his love affair with Bhutan in 1985.
Tim was 39 years old back then and he had just moved from state to federal politics. As a member of Australia's national House of Representatives, he had the opportunity to make various visits to Asia.
About Tim's childhood
Born to a sheep farmer, Tim was the fourth child and his favourite place was his farm, Pepper in Boree Creek, New South Wales. His favourite spot was near the farm's running water because he said the bush around it reminded him of Bhutan. 
At the farm, he would host his friends and well-wishers of Bhutan and drive them up in his Hilux, talking about and listening to recent stories of Bhutan.
Source: Youtube/ABC News (Australia)
Back in the farmhouse, he would proudly show off his book collections on Bhutan. In half jest, he said that he would like to be reborn as a Bhutanese and be the Minister of Transport.
Educated by the Jesuits, Tim had an enquiring mind. He considered the Jesuits as the greatest educators and instilling curiosity is their trademark.
After being conscripted into the army, he served with 1 RAR in Australia and Vietnam between 1966 and 1969. At 24, he was elected as a State MP and served as Federal MP for Farrer, a political career encompassing over 30 years. 
Tim Fischer also served as Trade Minister, Ambassador and as the Federal Nationals Leader from 1990 to 1999.
Before his incursions, he started doing research on Asian countries. He made a list of countries of visit and quickly narrowed it down to three, finally choosing Thailand over Japan and India.
Tim led a practical life and his actions were often dictated by his heart. At that time, Thailand was an emerging parliamentary democracy. Tim thought he could be of some help and was eager to share Australia's experience with Thailand.
Therefore, in 1985 he visited Bangkok. In a short span of time, Tim knew the high streets of the city like the back of his hand.  He made friends both in high office and with tuk-tuk drivers which was his preferred mode of transport while navigating around the 'City of the Angels'.
How Tim became interested in Bhutan
While doing research on Asia, Tim's curiosity got the better of him. He looked at countries at the periphery of Thailand and was pleasantly surprised to come across another Buddhist kingdom – Bhutan, which is situated in the Himalayas. He decided to visit it straight after Thailand.
The first book Tim read about Bhutan was Shirley MacLaine's 'Don't Fall off the Mountain'. Tim used to say that he found the dimensions of Bhutan 'simple and extraordinary' and after reading the book, he knew he had to visit the country.
In 1985, the Australian bachelor flew to Paro on the Dornier Do 228 twin engine from Kolkatta. Two years earlier, the national carrier of Bhutan had just started its operations.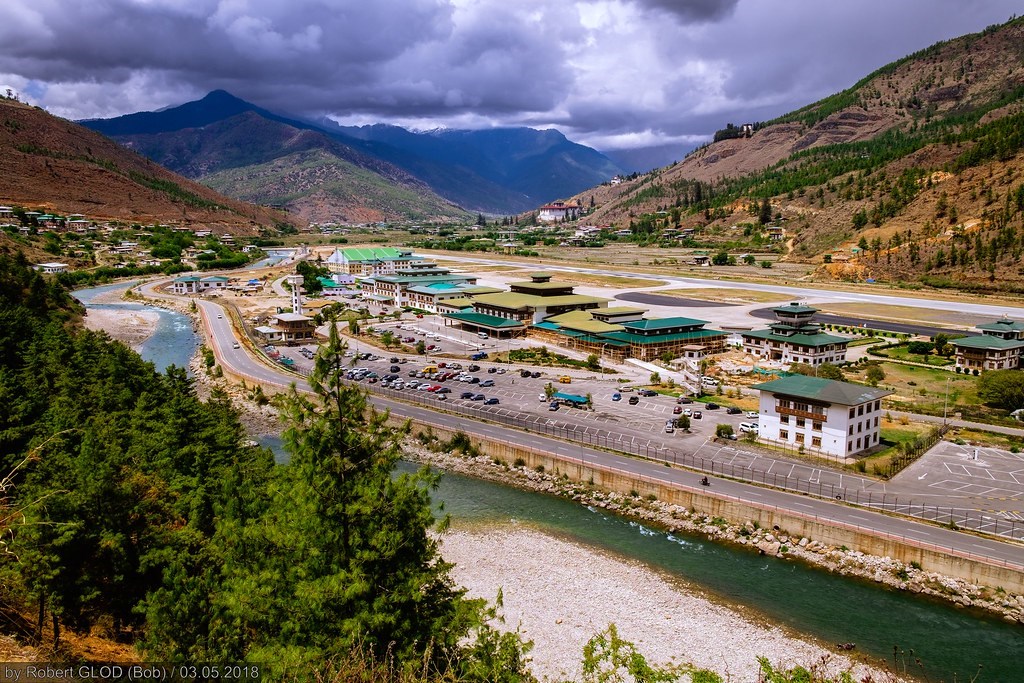 Photo: Flickr/Robert Glod
It was love at first sight! What got Tim hooked to Bhutan was the landing at the Paro airfield. Since then the landing strip has undergone many facelifts and yet remains as one of the world's most difficult and challenging airstrip.
Tim showered praises on the Bhutanese pilots whom he thought had to be daredevils in order to land in the rice fields of Paro. He would often joke and even coined the acronym for Drukair as 'Drink Rum Kamakazi Arrival in Rice field'. In fact, Tim's eldest son, Harrison has even inherited his fascination and knowledge of aviation.
Four years after his maiden trip to Bhutan, at the age of 43, Tim became the leader of Australia's National Party. Back then, he made history in Australian politics as no bachelor had ever been elected to the party's leadership.
Almost a decade later, in 1998, a year before he stepped down as the leader of the party, Tim visited Bhutan again.
He was 52 years old and at the height of his political career. He felt that he to repay the kindness he had received in this charming Kingdom.
"I felt strongly that I should not forget the smaller countries of Asia, and now I have the opportunity to return the favours and hospitality I had received as a junior politician by visiting Bhutan."
As the Deputy Prime Minster, Tim had a busy schedule. Yet he chose to stop in Bhutan for 48 hours, eating into Nepalese time and they were not very happy waiting at the airport for him.
Tim's friendship with His Majesty the Fourth Druk Gyalpo
For Tim, this trip was a game changer. He called on His Majesty the Fourth Druk Gyalpo. It was their first meeting. Over the next 21 years, the relationship of the two great statesmen transformed into a personal one. The two extraordinary leaders kept in touch till Tim's last days.
During Tim's visit to Bhutan, he used to always look forward to his audience and straight after which like a soldier, would head to his hotel room where he would spent the next hour or so recording his audience.
Tim Fischer was a well-wisher of Bhutan. Despite not having any trains, the railway enthusiast simply adored Bhutan and its people.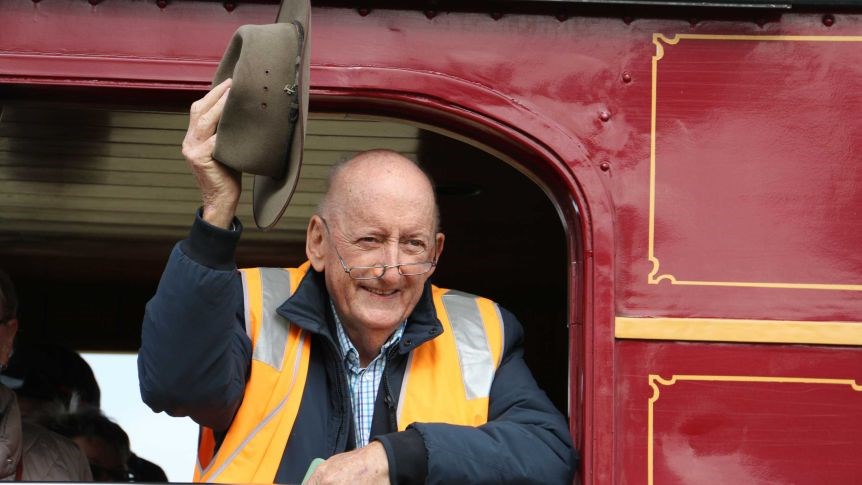 Photo: ABC
Affectionately known as 'Tim', people in the streets of Thimphu, Paro or the airport would recognise him with his signature Akubura hat.
In 2013, Tim was appointed as the special envoy of the Prime Minister of Australia to Bhutan. Even before his appointment, he has served as Bhutan's un-official ambassador.
In every article in most of his books, radio talks, speeches including the ones at Duntroon and the Royal Military College of Australia, Tim would find a creative way to weave in Bhutan's narrative.
From 2009 to 2011, Tim served as Australia's first resident ambassador to the Holy See. Appointed by a Prime Minister from an opposing political party, it was a sign of how much he was respected. While in Rome, he also made friends with one of the only Bhutanese working and living in the city.
As the ambassador, Tim had access to the Vatican library and was able to go through some of diaries of the Jesuits who had visited Bhutan in the 17th century. 
In the Vatican, he always found ways to talk about Bhutan, so much so that close friends had to remind him that he was Australia's ambassador and not Bhutan's.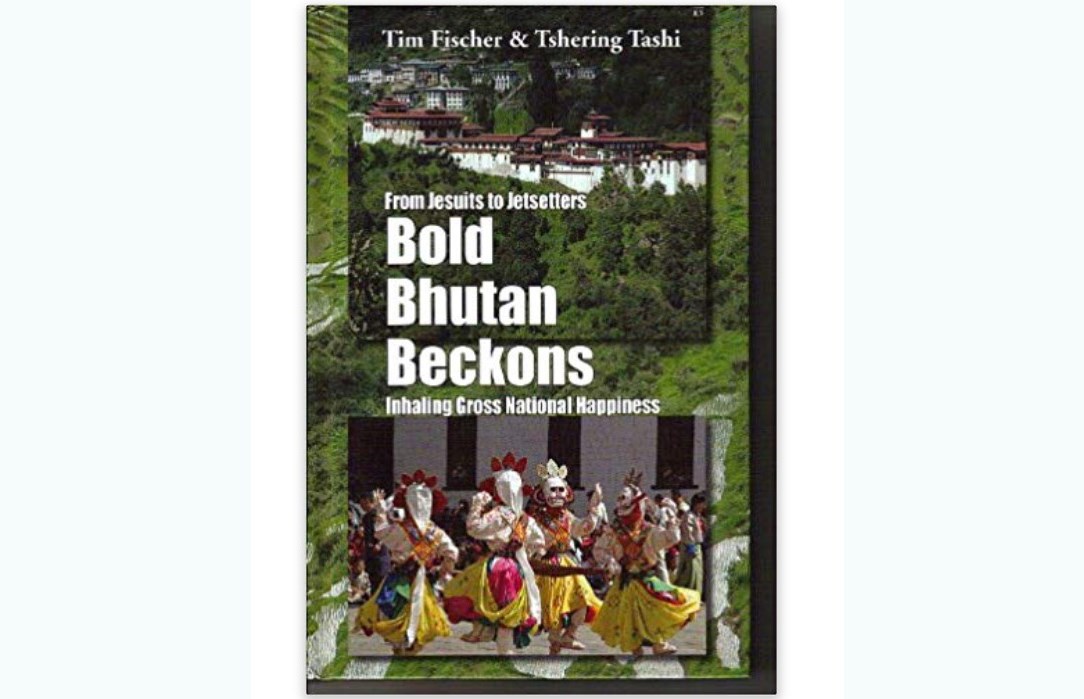 Photo: Amazon
Tim Fischer was a prolific writer and authored several books on railroads, as well as on the Himalayan Kingdom of Bhutan and East Timor.
After visiting Bhutan several times, he wrote a book entitled 'From Jesuits to Jetsetter - Bold Bhutan Beckons', co-authored by Tshering Tashi.
Tim's final trip to Bhutan in 2018
Since his first visit to Bhutan in 1985, Tim has visited the Kingdom 10 times over the span of three decades.  His final trip was last September and by then he was already diagnosed with an acute form of leukemia.
Bent on visiting Bhutan again, he negotiated with his doctors who knew that they could not change his mind. They understood his deep interest and emotional attachment to this nation and gave him clearance to travel.
In fact, Tim had come to say goodbye to Bhutan and his close friends. During the trip, he called on His Majesty the Fourth Druk Gyalpo. As usual the audience was a long one and Tim headed straight to his room and spend over an hour in there. Before leaving, he wrote a card to His Majesty the Fourth Druk Gyalpo, "You are my greatest teacher."
Tim was also a friend of Her Majesty the Royal Grandmother who used to send him herbal medicines and constantly enquired after his health.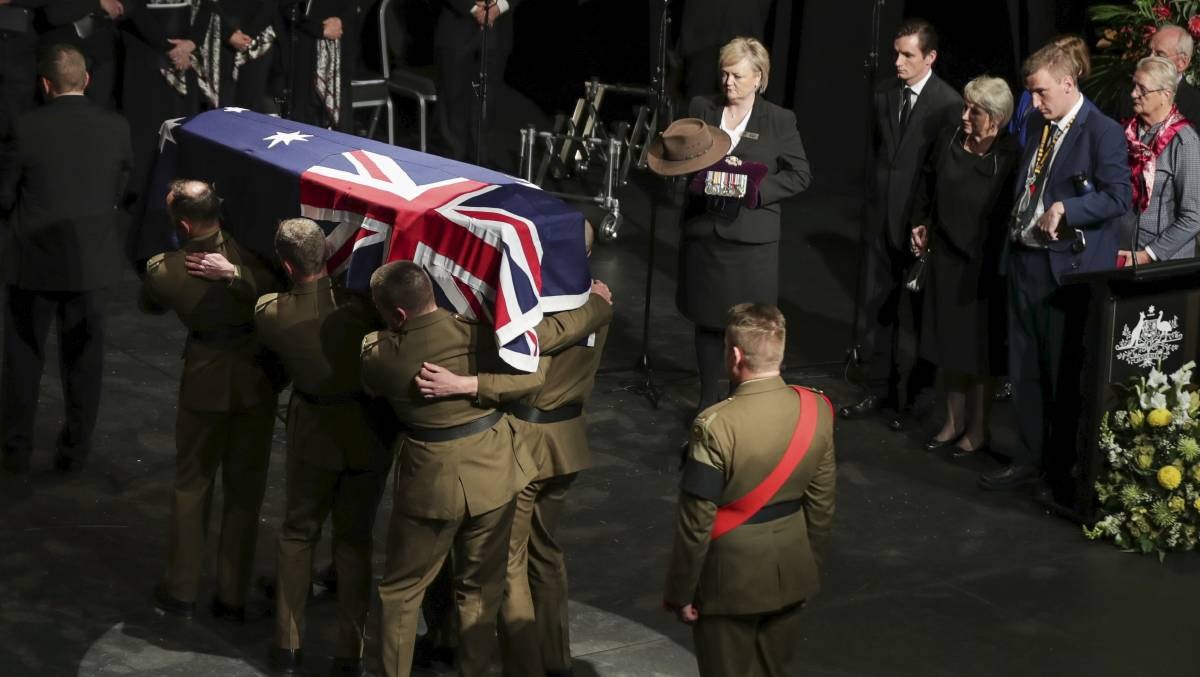 Photo: The Australian
Just a day before Tim passed away, Her Majesty sent him a message which read, "We will always cherish your friendship and goodness to Bhutan. We send you much love and thoughts."
The following day, Tim passed away peacefully at the hospital in Albury. A day later, on 23 August, on command of His Majesty The Druk Gyalpo, a high level Bhutanese delegation paid respect to the late Tim and conveyed His Majesty's condolences to his family.
Tim's wife, Judy Brewer and son Dominic Fischer were highly moved by His Majesty's kindness and mentioned that Bhutan is the first country to pay respects to their father, Tim Fischer.
To which Dominic said, "We are very grateful for Bhutan's relationship with dad. Bhutan has always been a truly special place to him."
This article first appeared in Kuensel and has been edited for Daily Bhutan.
---