Active Steps Recommended At Conference For Bhutan To Maintain Its Carbon Neutral Status Towards 2050
The study suggests the enhancement of carbon absorption by forest management as a key to maintaining a carbon neutral Bhutan after 2030.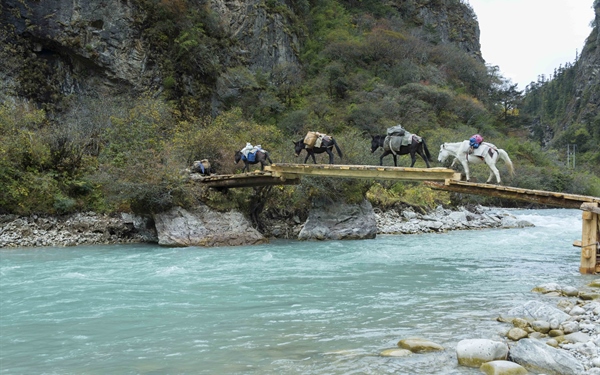 (Source: Druk Asia)
By Choki Wangmo | Kuensel
If Bhutan is to continue to bask on the status as being the "only carbon neutral country" in the world, it must do more in terms of waste management, land use, and the development of energy technology.
Speaking at the 'International Conference on Urban Development and Well-Being' in Thimphu, Kei Gomi (PhD), a senior researcher with the National Institute for Environmental Studies in Japan, presented the development of a carbon neutral scenario in Bhutan towards 2050.
Together with his team, Kei Gomi assessed the possibility of Bhutan being able to keep the status of a carbon neutral country by 2050 using a quantitative scenario approach.
Study divided into two projected scenarios
The ExSS (Extended Snapshot) tool, a quantification model, was used to project future scenarios with different assumptions, socio-economic development and related policies.
The study was divided into two scenarios—business as usual (BaU) and carbon neutral (CN). In the former scenario, socioeconomic development takes place according to the targets and projections of the government, considering that there is no change in energy technology and land use pattern.
As for the CN scenario, socioeconomic development will take place with the implementation of an efficient climate policy to reduce emissions and to increase carbon sink.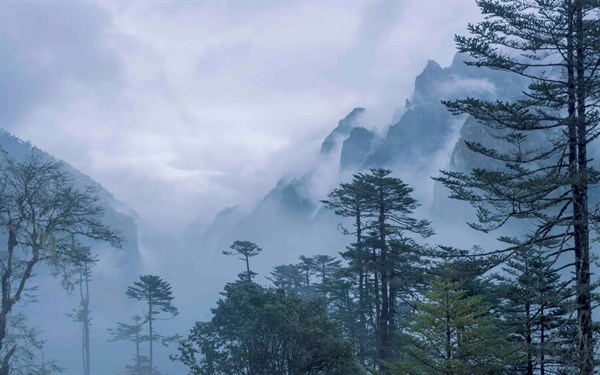 Pristine forests of Bhutan, taken on the trek to the Laya Highlands.
Photo: Druk Asia
According to Kei Gomi, Greenhouse gas emission in Bhutan was estimated at about 2.1 million tonnes of carbon dioxide in 2014 while the annual sink estimate is around 6.3 million tonnes.
The largest emission comes from the transport sector. The Ministry of Information and Communications and Transport Statistical Bulletin 2018 reported that there were 100,000 vehicles in Bhutan, which is only expected to grow with rising population and economic growth.
"Hydropower will always be the main energy source; however, it is uncertain due to the impact of climate change on the sector. Moreover, oil demand will increase seven-fold by 2050 in a BaU scenario," said Kei Gomi.
Carbon absorption by forest management crucial to maintaining a carbon neutral Bhutan
The study suggests the enhancement of carbon absorption by forest management as a key to maintaining a carbon neutral Bhutan after 2030.  
"The carbon sink by forest in the year 2030 will be 3.8 and 3.6 by 2050. As a result, greenhouse gas emission could exceed the carbon sink in 2030 and the net emission can reach 2.7 metric tonnes of carbon dioxide equivalents in 2050."
According to the CN scenario, reducing oil demand in the transport sector by using electric vehicles, efficient technologies in buildings, industries, sustainable land use, and proper waste management could keep the net emission almost to zero by 2050.
The study was carried out in collaboration with the National Environment Commission and relevant agencies. Demography, economy, transport energy demand, energy supply, agriculture, land use and waste data from the country were analysed.
This article first appeared in Kuensel and has been edited for Daily Bhutan.
---