A Woman Of Pure Heart Wins Best Short Film Award
A film with a message, A Woman Of Pure Heart touches on various social issues in Bhutan.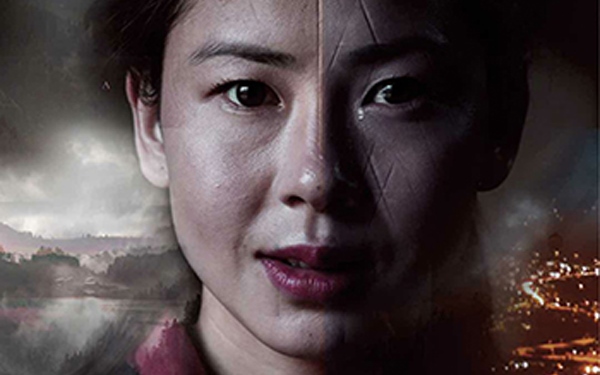 (Source: Ogenstar)
By Tshering Palden | Kuensel
A Woman of Pure Heart bagged the best short film award during the 5th Documentary and Short Film Awards 2018 held in Thimphu on May 2.
The film won a cash prize of Nu 50,000. This was the first major award for the producer of the film, Sonam Tenzin in this particular category.
While Tenzin has been acting for the last nine years, he said that he had not made a short film before. The film was actually made within two weeks and he spent about Nu 500,000.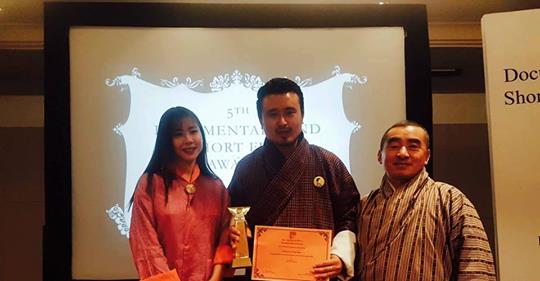 Source: Ogenstar
Kuenga Kinley Tshering, the director of the award winning film said that, "The short films are focused on specific messages about issues in the society and may not become successful commercially," he said.
Sonam Tenzin's film is expected to be screened at the 12th Asia- Pacific Screen Awards in New Delhi, India later this year.
"I wish to make more of such films on issues of culture, youth and women," he said.
Themes of the film - A Woman of Pure Heart
The 32-minute film touches on the themes of rural-urban migration, unemployment, the empowerment of women and local government elections.
"Rural-urban migration has become such a common phenomenon in Bhutan and with a growing population there is also an increase in unemployment issues, but the most critical of all is women's struggle," Sonam Tenzin said.
"There are less women participating in local government elections, so the film attempts to convey this message that if more women participate in these elections, it will benefit society as a whole," he added.
Synopsis of the short film
The film, written and directed by Kinley Kinga Tshering, tells the story of a university graduate who left her village and travelled to a town in search of a job despite her mother's pleas not to do so.
Her endeavours ended in a series of misfortunes. Her life changed and took a turn for the worse after she was raped by her brother-in-law.
The film portrayed her ensuing internal struggles, a failed love affair and her inability to find a desirable job.  
However, not all is gloom and doom. The film ended on a positive note. The female protagonist's inner strength propelled her to be successful in life.
Disillusioned by her traumatic experiences with life in town, she eventually returned to her village, contested in the local government election and became a Gup.
A recent graduate in real life, Sonam Wangmo Tshering, who did her degree in Punjab, India, played the lead role.
More about the annual Bhutanese Documentary and Short Film Awards
The annual film festival was organised by the Film Association of Bhutan with funds from the Home Information and Communications Ministries.
Another film titled ROW- Hidden Heart, a short piece by Karma Lhatrul Dorji came in second and won Nu 30,000 in cash prize. More than 15 films and documentaries participated in this annual contest held in the capital, Thimphu.
This article first appeared in Kuensel and has been edited for the Daily Bhutan.
---