A Farmer In Tsirang, Bhutan Learnt The Ropes Of Managing A Kiwi Farm From Youtube
Besides kiwi, one can also find avocado, dragon fruit, ground apple, strawberry, cardamom and citrus fruits among others at Kalyan's farm.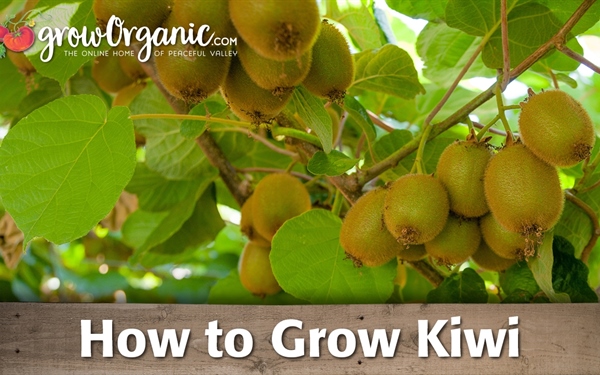 (Source: Youtube/GrowOrganic Peaceful Valley)
By Nirmala Pokhrel |Kuensel
Farmers wanting to try kiwi farming should visit Doonglagang in Tsirang where farmer Kalyan Mahat has an orchard of a high-end cash crop - kiwi.
At Farmer Kalyan's lush green farm, kiwis, both red and Hayward are planted amongst oranges and cardamom.
The farmer planted about 300 saplings in three acres of land in 2015. Today, the trees are heavily laden with delicious fruits.
What motivated Farmer Kalyan to venture into horticulture farming?
Kalyan said that normally, the commercial fruit-bearing period is after five years of plantation but he is expecting to harvest at least 10,000 kiwis this year. Kiwi (imported) is currently available for Nu 50 a piece in the market.
The 44-year-old father of two left his grocery and electronic business to start commercial horticulture farming in 2015. "Horticulture farming is far better."
Kalyan first brought saplings from Ilam in Nepal after seeking permission from the Department of Agriculture to do so in Bhutan.
Learning the ropes of kiwi plantation and management through Youtube
He said that he relied on Youtube for picking up the skills and technical methods of kiwi plantation and management.
He explained that in order to plant kiwi, it needs the ratio of nine female and a male.
"The plant and its branches are supported by a trellis. The success and failure of kiwi farming depends on how you manage."
Kalyan also said that prior to kiwi plantation, more than half of his land remained barren. The main source of income for his parents which was the cultivation of citrus, was fast dying of citrus greening.
His father, Santa Bahadur Mahat said that kiwi may be a high-end fruit but it has not been grown in Bhutan so far.
He said he did not support his son initially because investing in a new cash crop was not wise. "The lush fruiting proved me wrong."
Expansion of Kalyan's fruit farm
Following the success, the family even bought an additional three-acres of land in the neighbourhood to plant more kiwi plants. Besides kiwi, they also grow avocado, dragon fruit, ground apple, strawberry, cardamom and citrus among others.
Kalyan explained that for a farmer, planting at least 100 saplings and managing them well would fetch an income of Nu 900,000 a year.
"That's keeping an average of 50kg of fruits per plant, which usually bears at least 100kg of fruits in five years if managed well," he said.
He has been encouraging his neighbours to try growing at least a set but to no avail.
Expecting others to join him, he has started a kiwi nursery as well. A set of Hayward sapling is available for Nu 3,500.
Although Kalyan has raised a red kiwi nursery, he is not authorised to make any sales without the approval from the agriculture ministry.
The ministry is carrying out a study of red kiwi cultivation in the country and a report is expected to be released soon.
This article first appeared in Business Bhutan and has been edited for the Daily Bhutan.
---