73 Year Old Non-Formal Education Instructor Wants To Continue Teaching In Bhutan's Remote Villages
At 73, Serchung is one of the oldest non-formal education (NFE) instructors in Bhutan today.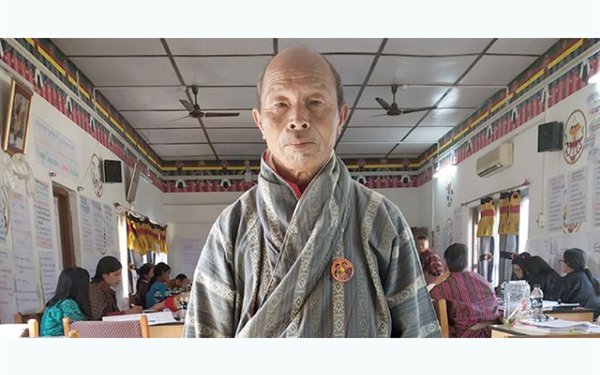 (Source: Kuensel)
By Rajesh Rai | Kuensel
Age has not barred a non-formal education (NFE) instructor from teaching farmers in one of the most remote villages in Bongo, Chukha.
At 73, Serchung is one of the oldest NFE instructors in Bhutan today. He teaches the villagers of Damji and started working as an instructor in 1993.
Background of Serchung
Prior to his placement in Damji, Serchung was an instructor at Khetokha and Baikunza villages in Chukha.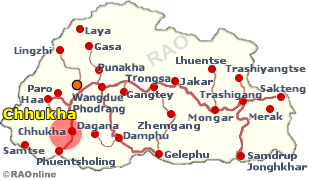 Source: Raonline.ch
Although Serchung has no records of how many NFE students he has taught between 1993 and 2004, he has managed to maintain a record of his students from 2005.
He said that about 33 NFE students he has taught are working in various professions, away from the villages.
"Some have become cooks and armed forces personnels," he said. "They say the NFE has helped them a lot."
Serchung said he studied till class five in Semtokha and joined Kuensel, the national newspaper of Bhutan. "I used to proofread Dzongkha articles then."
From 1984 to 1990, he taught Dzongkha language in Tsirang and Sarpang. "I then retired and started a business," he said.
However, Serchung was again appointed as a Dzongkha teacher in Sarpang in 1991 but he resigned and returned to Baikunza, his wife's village in 1992.
The NFE instructor said that the Baikunza community, mostly elders, requested him to start a school in the community.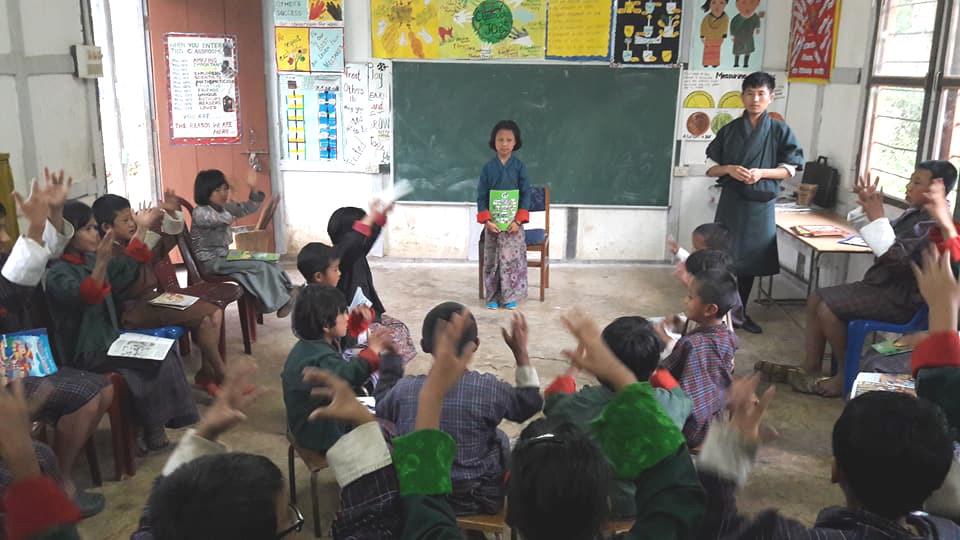 Baikunza Primary School in Bongo, Chukha
Source: Facebook/Baikunzaps
He claimed that he has opened a school and handed it over to the government in 1993. Today, the school is a primary school.
In a capacity building workshop for NFE instructors on "21st-century teaching pedagogy and andragogy" which the Non-Formal and Continuing Education (NFCE) has organised, Serchung participated along with 24 other NFE instructors.
Workshop funded by the Korean National Commission
The Korean National Commission had funded the capacity building workshop for UNESCO (KNCU), under the Bridge Bhutan Project in 2018.
"The workshop gave me new ideas in teaching," he said, adding that such workshops would help NFE instructors.

Source: Gazette.gokmu
"In 2010, the government sent us on a trip abroad and it was a great experience."
Serchung, however, has a problem. He could not teach English to his students. Baikunza villagers had asked him to quit teaching and stay in the village.
"I do rituals in the village and people need me. Some have even asked me to come and look after the lhakhang."
Actually, Serchung does not have to resign as NFE instructors' jobs are categorised as "temporary" since most NFE instructors are class 10 graduates, and do not fall under the "teaching profession" as per the Royal Civil Service Commission.
A senior programme officer with the NFCE division of the Department of Adult and Higher Education, Pelden said that the instructors have to survey and find students on their own after one batch of adult learners graduate. The instructors get the job only when they have about eight students.
"So we need very competent NFE instructors," she said. "At the most, we can help the instructors to be employed on contract but they have to have a minimum qualification of class 12.
NFCE is also planning for a mobile NFE where instructors can move to other places and find interested NFE learners.
"However, instructors are not positive about it, as they want to stay in their communities," Pelden said.
How the NFE instructors have benefitted the communities they taught
Meanwhile, there are about 560 NFE centres across the country today. More than 203,471 people have benefited from the programme, NFCE records show.
As per the PHCB, the adult literacy rate has increased to 66.6 percent in 2017 from 53.8 percent in 2005.
In the 2016 local government election, eight NFE graduates contested for the posts of 'gup' and four were elected. A total of 38 NFE graduates also contested for the 'mangmi''s post and all got elected.
For the 'tshogpa' post, 297 NFE graduates contested out of which 109 were elected. About 14 are female 'tshogpas'.
Meanwhile, Serchung said that he would continue to teach as an NFE instructor.
"Until the government asks me to resign I will continue this job."
This article first appeared in Kuensel and has been edited for the Daily Bhutan.
---