41 Girls Successfully Completed The Winter Weaving Program At Bhutan's Royal Textile Academy
The products - which are mostly scarves, are sold to tourists through the Academy's Museum shop.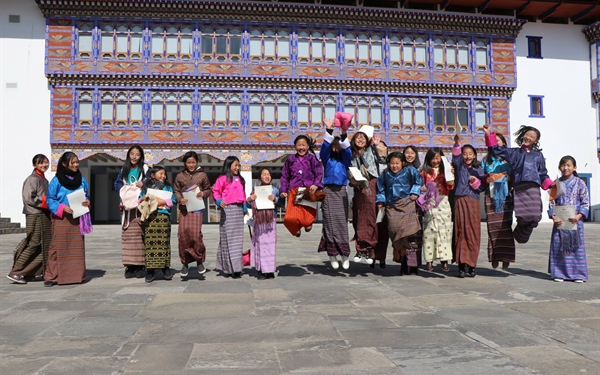 (Source: Facebook/Royal Textile Academy)
By Tshering | Business Bhutan
41 young school girls aged 9 to 19 completed their winter weaving course at the Royal Textile Academy (RTA) in Thimphu on 4 February 2019.
The weaving course started on 19 December last year and comprised of students who had decided to spend their winter vacation meaningfully.
As a beginner, students were taught how to weave simple scarves using the traditional loom. They also learnt how to prepare the warp and weft yarn.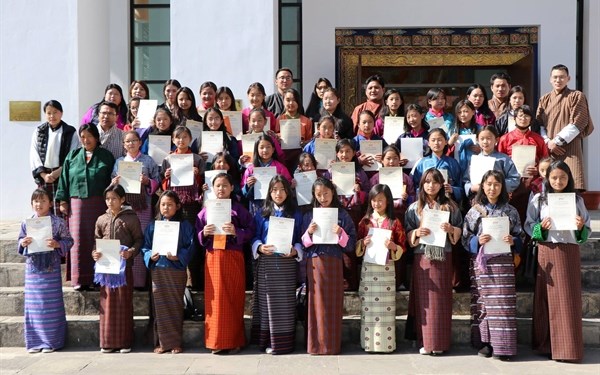 Photo: Facebook/Royal Textile Academy
On top of that, they were trained to dye yarn, create contemporary designs and colour combinations.
To equip them with skills should they decide to embark on a career in weaving, the girls also picked up the basics of business and bookkeeping skills.
Origins of the Royal Textile Academy
The RTA is a registered Civil Society Organisation (CSO) which was established in May 2001, under the patronage of Her Majesty Gyalyum Sangay Choden Wangchuck.
The winter weaving program was started in 2014. Till date, 14 batches comprising over 250 trainees have since completed their training with the RTA.
Each training spans over a period of three months and the trainees are taught plain cotton and silk weaves, yathra weaves as well as weaves with simple and difficult patterns depending on their existing skills level.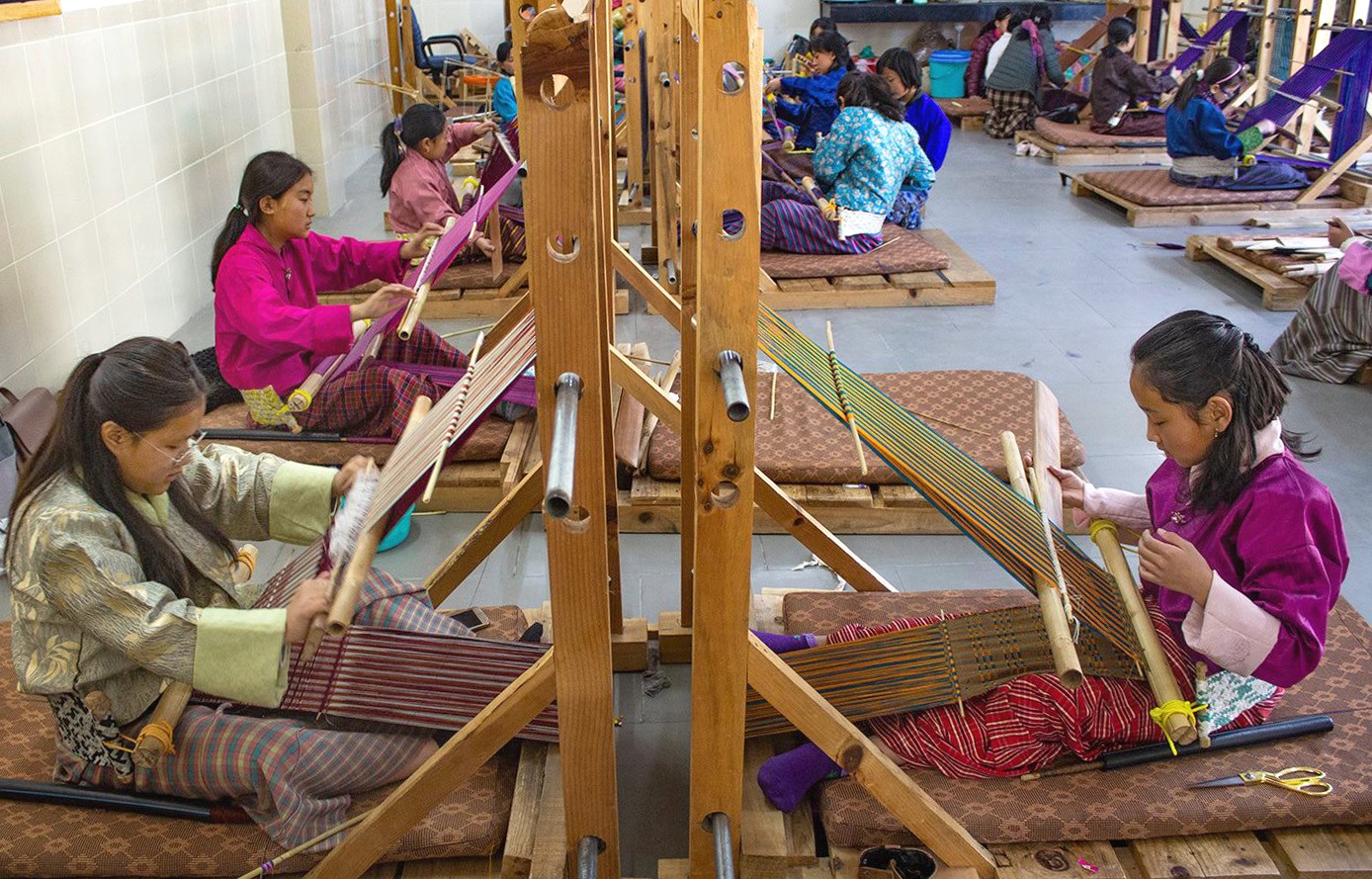 Photo: Facebook/Royal Textile Academy
The beginners start by learning simple cotton weaves, next they gradually move on to weave simple patterns and subsequently, they proceed to weave silk yarn and more difficult patterns.
On average, the students take about four days to complete a plain cotton muffler and one to two weeks for a weave using simple patterns.
A total of 99 plain cotton mufflers and a few simple patterned mufflers were also woven during the three month program.
After the completion of a month-long program, the products - which are mostly scarves, are sold to tourists through the Academy's Museum shop.
Aims of the winter program
According to the RTA, the winter program is aimed at imparting textile knowledge and the art of weaving to the young.
The purpose is to preserve and promote Bhutanese textile traditions. The program is also targeted to engage the students productively during their long winter vacation.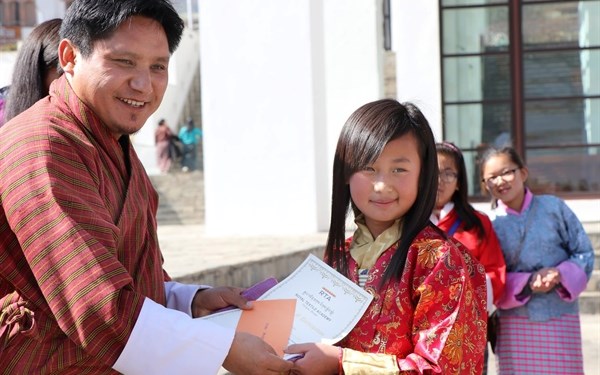 Photo: Facebook/Royal Textile Academy
For their participation, each girl was paid a stipend of Nu 3,500 as a token of appreciation and given a certificate. The RTA also provides students with the all necessary weaving tools and materials.
"Most of the students have never woven before and the products that they have woven have turned out well," said a RTA official.
The official added that the younger generation are taking keen interest in this tradition. It is heartening to know that they are looking forward for more participation in the coming winter program again.
The official also mentioned that Bhutanese youth are more energetic and eager to learn.
The program also act as a platform for the trained students to start their own weaving business at home, which could be economically useful as well.
This article first appeared in Business Bhutan and has been edited for Daily Bhutan.
---