3rd Gakyed Gatoen - Festival Of Happiness Held As A Tribute To Bhutan's Cottage And Small Industry Entrepreneurs
The 3rd Gakyed Gatoen - Festival of Happiness was held in Thimphu, Bhutan on 14 February 2019.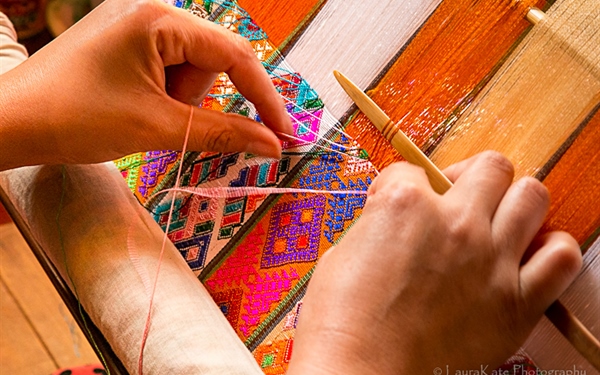 (Source: Laura Kate Photography)
By Passang Dorji | BBS
More than 80 cottage and small industries entrepreneurs from Thimphu and Haa participated in the 3rd Gakyed Gatoen - Festival of Happiness in Thimphu on 14 February.
The festival for the development of Cottage and Small Industries (CSI) was first launched in 2016 to enhance the production and marketing skills of rural entrepreneurs.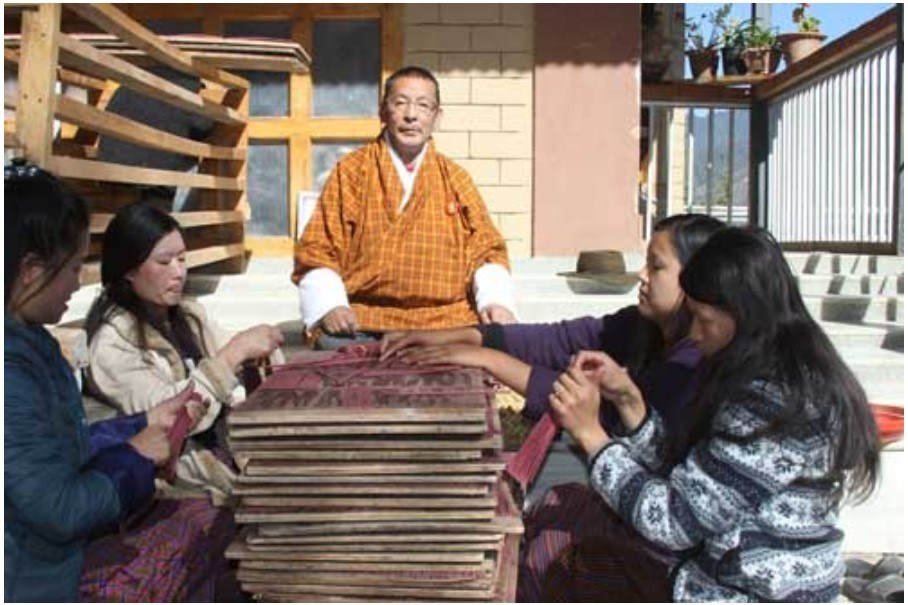 Ap Nado of Nado Poizokhang overseeing his colleagues hand-packaging incense sticks.
Photo: Kuensel​
It celebrates and pays homage to the people working in the cottage industries.
Aims of D-HOPE
It is a part of an initiative called Decentralised Hands-On Program Exhibition (D-HOPE) which aspires to help entrepreneurs to showcase live production of the process of various local products to visitors and customers.
The festival intends to celebrate the joys of self-employment. It also aims to promote locally made products through exhibitions and catalogues.
At the event, various entrepreneurs from Thimphu and Haa exhibited their local products.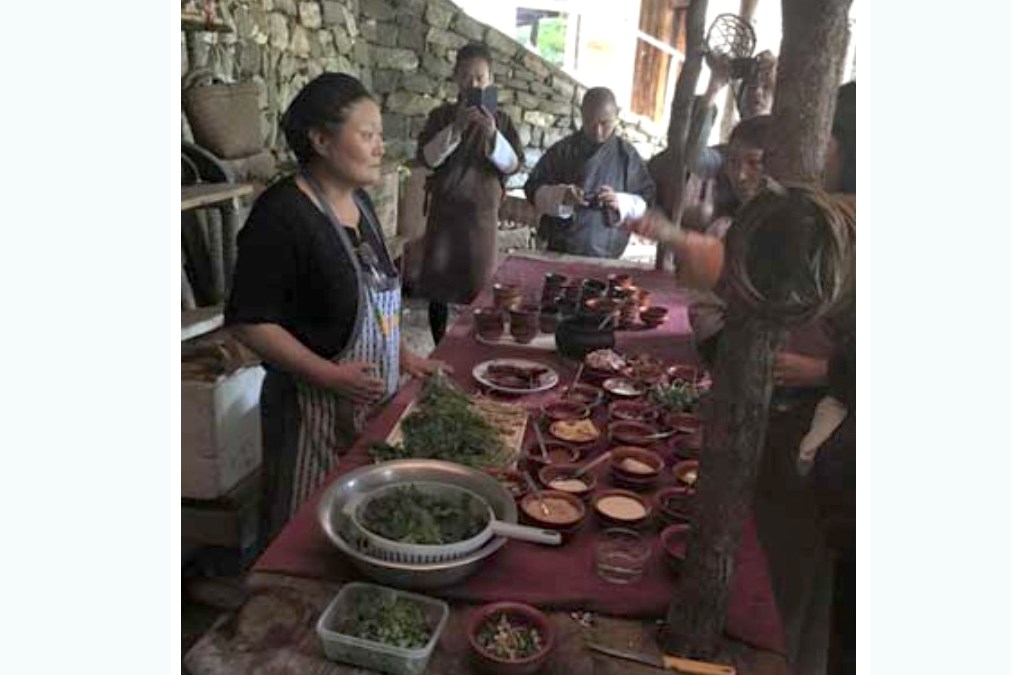 Aum Kezang displays the 29 spices that goes into making Ezey (Bhutanese pickles).
Photo: Kuensel​
"Creativity and innovation should be given an opportunity and this is how we should be supporting them. We need more force, more brain and more willingness from our young entrepreneurs," the Economic Affairs Minister, Loknath Sharma said.
Achievements of D-HOPE so far
So far D-HOPE has trained over 40 participants on community capacity, rural enterprise development theory as well as business concepts applied in Japan and Thailand.
"The project teaches us how to work, how to communicate through various workshops and training. Also, they help us in getting international market exposures," Gyempo Wangchuk, a participant said.
Reviving Bhutan's traditions through D-HOPE
"After implementing the D-HOPE project in our community, people started to make masks and bamboo baskets. It has helped us in reviving the age-old tradition," Tshering Dem, another participant, said.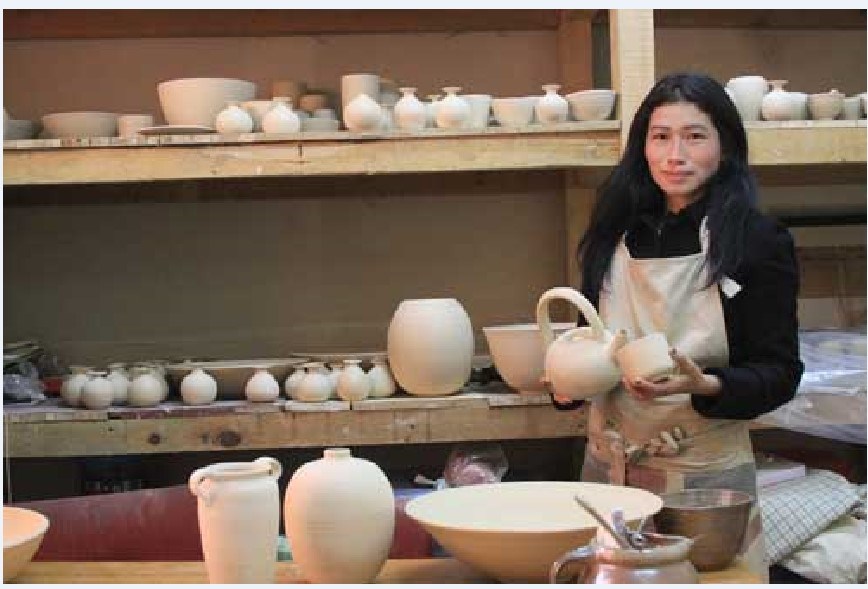 Tashi Lhamo ​displays her handmade pots.
Photo: Kuensel​
The Department of Cottage and Small Industries, under the Minister of Economic Affairs is implementing the project with support from the Japan International Cooperation Agency (JICA).
For now, the project has been implemented in Thimphu, Paro, Haa and Punakha. They are now planning to replicate the project in other dzongkhags (districts) as well.
This article first appeared in BBS and has been edited for Daily Bhutan.
---