Women In Ramthangka, Bhutan Pick Up New Languages Such As Korean And Chinese To Boost Sale Of Souvenirs
With tourists visiting the site at all hours of the day and almost every day, the women in Ramthangka are most often busy talking and exchanging cash for their products.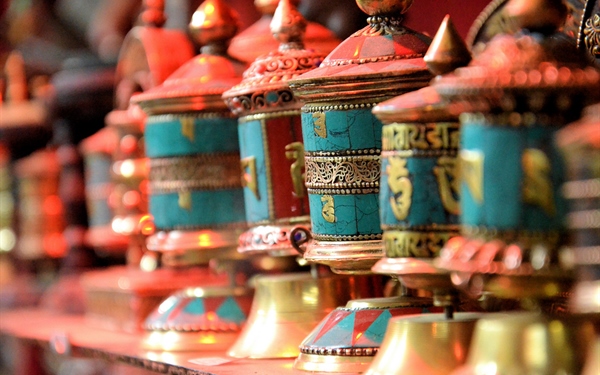 (Source: Flickr/Pallab Seth)
By Chencho Dema | Business Bhutan
Selling handicrafts and home decors to tourists and visitors has enabled the women from Shari Tshento in Paro, a few kilometres below the sacred and the most visited site of Paro Taktsang, to learn new dialects.
Dema, 68 from Shari, for example, can speak basic Hindi and English today, which is enough for her to run her business. The business has helped her learn new languages and she is happy that she can at least understand what her clients are saying even if she did not go to school.
Dema has been doing this business for the last six years. She said that communicating with the tourists was challenging while selling her products.
"I was not able to convince them to buy my products. They questioned me in their language and I was not able to understand their conversation," she said. "This hampered my business over the past years," she added.
However, the scenario has changed today. She earns about Nu 3,000 in a month and has to pay a monthly rent of Nu 250 for the market shed.
Similarly, Pema Lhadon, 40, who studied until secondary school, said she was comfortable communicating with foreign tourists.
"However, I had a difficult time while talking to Indian tourists," she said.
"I am feeling much more comfortable interacting with Indian tourists now. The business helped me learn their language," she added.
The benefits of breaking down the communication barrier
There are around 28 locals selling handicrafts item and home decors at Ramthangka. The daily routine for the women here involves interacting with tourists and guests visiting the site.
Source: bhutanholidaypackages
With tourists visiting the site at all hours of the day and almost every day, the women in Ramthangka are most often busy talking and exchanging cash for their products. The business seems to have helped women break the language barrier to excel in their business.
This has also helped them earn additional income for the family, while their men are busy doing farm work.
Santosh Singh from Uttar Pradesh in India said they are fortunate that they could meet local people who could speak English and Hindi.
"However, we had a tough time negotiating the price. We wanted to talk more with the locals but that was no possible as they were not able to convince us but the experience and the people we met during the vacation were worth experiencing," he added.
Another tourist, Boon Ngeo, 48, from the United States, who is visiting the country for the first time, said that it was difficult to communicate with the shopkeepers while buying handicraft items.
"Although half of them were able to speak English they were not able to explain the significances and symbolisms of the items sold. I had to ask my guide to interpret and that is how our deal strikes," he said.
Better communication skills help to boost sales
Sonam Choden, 32, a class 12 graduate, said that having basic school education for her is an advantage over those who have not been to schools. Thus, she was able to communicate better and able to sell more products that her colleagues.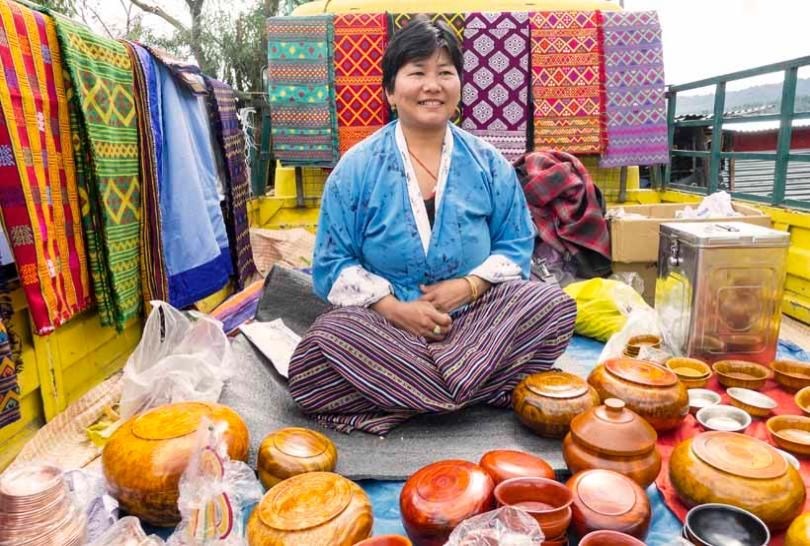 Source: pinterest.ie
Thanks to her business, she said that she was able to learn other languages like Hindi, Nepali, Korean and even Chinese.
Although she did not go to school, Namgay Zam, 52 from Tshento, Shari, said that communicating with the customers was not difficult.
Another seller, Kezang Choden, 45 from Shari said, "During the peak tourist season, we earn as high as Nu 10, 000 to 15, 000 and the place receives 15 to 20 buses. During the lean season, we earn only about Nu 2,000 to 3,000."
She added that the people who shop from them are from different countries like India, Nepal, Thailand, China and Japan, among others. She also outlined that communication with customers is one of their major challenge.
"Our customer picks up one of our products and says something in their language, but we are not able to understand. Because of this communication gap, we lose our customers," she added.
."Now things are quite different; we learn different languages after dealing with them every day and this has helped us improve our business and also develop good relations with our customers."
This article first appeared in Business Bhutan and has been edited for the Daily Bhutan.
---