The King grants valuable postal collections to the Bhutan Postal Museum
As the World Postal Day was celebrated on 9 Oct, the Bhutan Postal Museum was endowed with a rare and valuable collection of philatelic and communications products.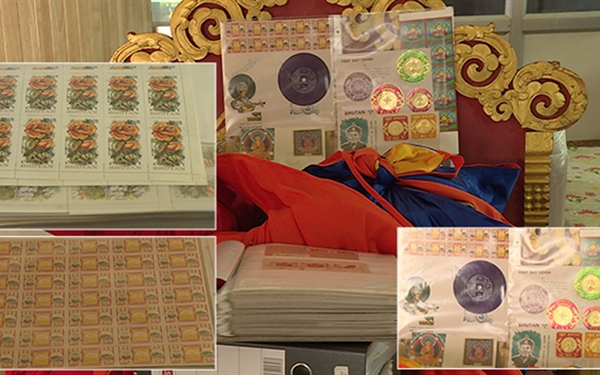 The collection of stamps, maps, clippings, newsletters, stamped envelopes, documents, and other mixed artefacts that enriches the postal, philatelic and communications narrative of Bhutan were gifted by His Majesty The King.
"The collection with its rare and prized contents will greatly enrich the museum and become a main attraction for our visitors," Karma Wangdi, the Chief Executive Officer of Bhutan Postal Corporation.
"It will also make the museum more complete in many aspects and ultimately help us in achieving the objective of the museum, which is to promote the country, its rich culture and heritage."
The collection was submitted to His Majesty, The King by a long time friend of Bhutan, Marion Hass. She was an ardent follower of Bhutan's postal history and her collection included some postal products that are no longer available in Bhutan.
The collection also contains a file containing information on Bhutan's postal history since 1955.
The Bhutan Postal Corporation Limited also launched a new stamp on our national flower. It is to mark the recent identification and scientific naming of the species of Blue Poppy that grows in Bhutan.
By Sonam Choden (This article has been edited for the Daily Bhutan)
This article first appeared on BBS.
---