Swiss Business Delegates Visited Bhutan To Explore Business Opportunities
"Switzerland has a strong industrial base that equally matches the geographical conditions of Bhutan," said Phub Zam.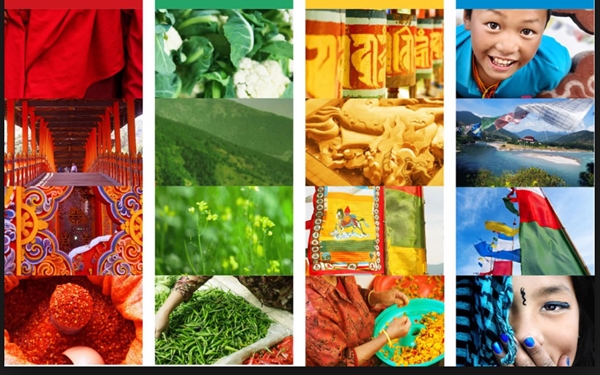 (Source: Branding in Asia Magazine)
By Phub Dem | Kuensel
17 Swiss business delegates visited Bhutan to present their proposals to promote trade and businesses in the sectors of agriculture, construction, education, health, and hydropower between the two countries.
The organiser, Swiss Embassy in India, said that since Bhutan would soon graduate to become a medium-income country, companies can focus on partnership in the field of culture, economic and political consultation, trade and businesses.
The President of the Bhutan Chamber of Commerce & Industry (BCCI), Phub Zam said that the developmental corporation between the two countries until now had taken place mostly at the governmental level.
Therefore, the platform will be able to provide entrepreneurs from both countries to explore more business opportunities.
Attributes of Bhutan which makes it attractive to investors
"Switzerland has a strong industrial base that equally matches the geographical conditions of Bhutan," said Phub Zam.
Bhutan is growing quickly and is committed to sustainable economic development that offers ready access to the Indian and dynamic markets in Asia, she added.
According to Phub Zam, the potential opportunities of investment are in the agricultural sector since it has received priority in the developmental plans.
Bhutan aims to be the world's first 100% organic nation.
Photo: Druk Asia 
Moreover, Bhutan's vision to become 100% organic is another selling point. Other sectors with investment potential are: hydropower, tourism, cottage and small industry, and infrastructure development.
"Business to business meeting could generate viable ideas to kick-start worthy bilateral and joint venture projects sooner."
Deputy Director of Swiss Business Hub, India, Deepti Sharma, said that the delegation can either bring immediate partnership opportunities or a deals that might happen in a year or so.
Exploring the potential of harnessing Bhutan's medicinal herbs and plants
She also highlighted the potential for cosmetic sourcing machines in Bhutan because the country is rich in medicinal herbs and plants.
Bhutan is known as 'Menjong' or the 'Land of Medicinal Plants'.
Source: Youtube/WildFilmsIndia
During the Bhutan-Switzerland business meeting, which focused on strengthening business relations, there was extensive network exchanges between the businessmen and entrepreneurs from the BCCI and Loden Foundation.
The organiser said that the government and private sector representatives and investors will follow up on the business collaboration thereafter while the embassy will also provide networking assistance.
This article first appeared in Kuensel and has been edited for Daily Bhutan.
---