Some Teenagers Work At Construction Sites In Kanglung, Bhutan During Their Summer Vacation
Usually, students, mostly between 15-20 years of age, come in groups and ask for work, the construction firm owner said.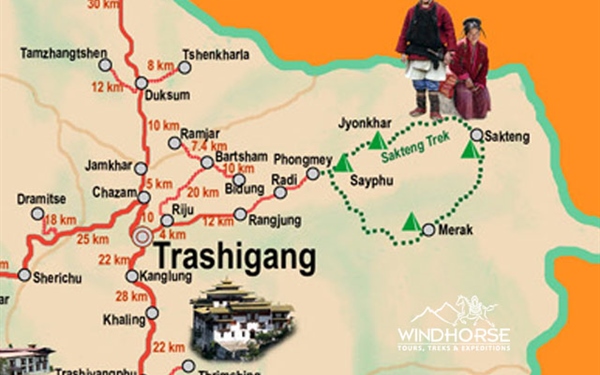 (Source: Windhorsetours)
By Jigme Wangchen | Business Bhutan
The district of Kanglung in Trashigang turns into a dead town during the vacations. College and schools are closed and students and staff leave for the holidays rendering the town quiet and still.
Construction site abuzz with teenagers working
However, one will be surprised to find that a new construction site in Kanglung is filled with music, loud laughter, fresh dust and different working materials. Summer vacation is a busy time for some students.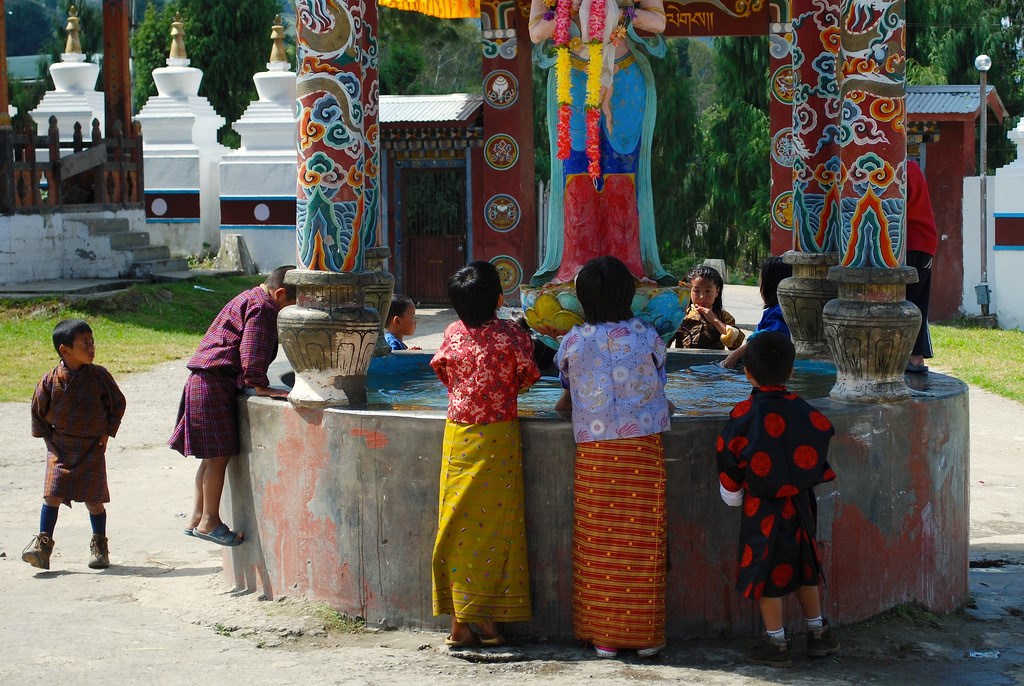 Caption: Children playing at the fountain of Zangtopelri Temple in Kanglung, Trashigang
Source: Kartografia
A group of teenagers are mixing paint. Ugyen Thinley picks up a bucket and pours water and blue paint together.
With the help of a stick, he starts stirring the paint in the bucket. His friend Sonam Wangchuck joins him to apply the paint on a newly constructed building. He has a look of satisfaction on his face.
Another group of students joins them and admires at their work. The work is tough but the students enjoy doing it while cracking jokes and listening to music.
Purpose of working during the summer vacation for some students in Trashigang
To help reduce the financial burden on their parents, several students in Trashigang make good use of their vacation doing temporary jobs at construction sites.
Usually, students, mostly between 15-20 years of age, come in groups and ask for work, the construction firm owner said. The students are paid Nu 400 as their daily wage.
For the past 15 days, these students have been working in the construction site, which they said was difficult but could fetch them enough pocket money to buy stationeries and pay for some small indulgences.
"Apart from earning and learning, it is a good experience," says Sonam, a class X student. "Every year when I go to school, my parents face a difficult time arranging money to buy me uniform and stationeries but this time it is an opportunity for me to earn my own pocket money."
Like him, many shared similar stories but some said they wanted to help their parents clear ration debts with shopkeepers.
Additionally, Sonam Topay, another class X student said that working at the construction site has helped him gain new working experience.
"It is not my first time working at the construction site during vacations," he said adding that he said that by now he can work like any seasoned labourer.
"Such an experience will help me in the future."
Similarly, a class VII student said that though it was his first time working at the construction site but he has already learnt to be wiser.
"I came to know that money is very hard to earn so, I will use my hard-earned money prudently."
Meanwhile, the owner said that the students are enthusiastic and hard working.
"They are competitive, which speeds up the work," he said. "We would definitely accept it if they come back next time."
This article first appeared in Business Bhutan and has been edited for the Daily Bhutan.
---