Recognising And Addressing The Needs Of The Differently-Abled In Bhutan
The theme 'Empowering persons with disability and ensuring inclusiveness and equality,' was also observed in other dzongkhags.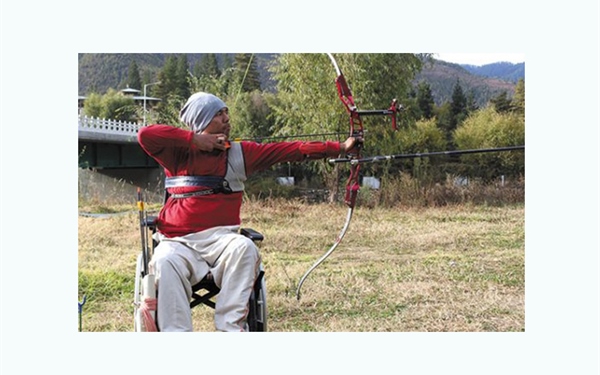 (Source: Paralympic.org)
By Dechen Tshomo | Kuensel
There is a need for disabled-friendly infrastructure in Bhutan to make life more convenient for differently-abled people.
This was evident on 3 December when people in wheelchairs had to be carried by three to four men to get them on stage at the faculty of nursing and public health hall in Thimphu, during an event to observe the 'International Day of People with Disability'.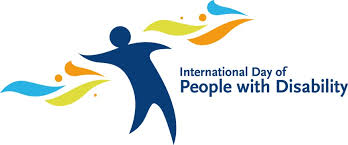 Source: Advopps.org
Health Minister, Dechen Wangmo said the day is a global event that is observed globally not only to raise awareness on disability but to create a sense of solidarity.
Globally, about 10 percent of the population are living with a disability. Of the 10 percent, the Lyonpo said that about 80 percent live in developing countries where there are infrastructure, employment and opportunity challenges.
"In Bhutan, I think the prevalence is about 2.2 percent with a majority of them with hearing and visual impairment. As the government, we have the utmost responsibility to provide these services so that they are able to participate as a productive citizen of the country," the Lyonpo said. "Not having a ramp here is an example."
The case about a boy with a learning disability
Being a mother to a son with a learning disability, the Lyonpo said it was disheartening to hear people say that her son was not capable of learning.
"I had him enrolled from one school to another. We did not have the capacity to diagnose such conditions in Bhutan," the Lyonpo said. 
"He was diagnosed with a cognitive disability from abroad. I then realise that it's a problem with the institution."
The institution, the Lyonpo said, has to first recognise that not every child is the same and not every individual is the same.
"They have different needs and requirements."
The first step, the Lyonpo said was in realising that it is a problem and then coming together and working together to solve it.
"I approached a couple of ministries and asked them to build the capacities of our teachers so that they are able to recognise this as a problem and not put a blanket assumption that every child is the same."
"Every child learns differently and as a mother, I think my son is the most intelligent but academically he is pegged against so many 'normal' that he is behind," she said.
"We have the responsibility to create a conducive environment and that alone doesn't lie with one entity."
"As the government of the day, we are very much committed to providing inclusive services and comprehensive services to our people," she said.
"When I talk about inclusiveness, it means recognising that every one of us is different and that every one of us has the potential to do given the opportunity."
The government plays a vital role in providing appropriate facilities to help the 'differently-abled'
It is upon the people whether to take the opportunity or not, but the Lyonpo said that it is the government's responsibility to provide the opportunity.
For instance, the Lyonpo explained that if a wheelchair is not provided to Kinlay, a differently-abled person present at the event, then he could not have gone anywhere but because of the wheelchair, he was able to do some basic chores by himself.
"But, how can we enhance that? By providing a wheelchair ramp? If he gets employed today, he cannot go to work because of the lack of such infrastructure facilities and because we didn't think we needed it a few years back."
"A few years ago, people with disability were hidden at home," the Lyonpo said. 
"But times have changed and now we must think about empowering them. First, recognise that it is a need and second, we must take action to do something."
Wheelchair Race held to commemorate the event
As part of the event, a short wheelchair race was held at Doebum Lam, near the Memorial Choeten. About 16 differently-abled people on wheelchairs from Thimphu and Paro participated in the race.
Source: Kuensel
Rinchen Dorji, 20, from Zhemgang completed the race in 29 minutes and bagged the first prize of Nu 7,000. This is the second time he has participated in the wheelchair race since 2016. Last year, he came in third.
Phurba Thinley and Tandin Dorji came in second and third place respectively, winning a cash prize of Nu 6,000 and 5,000. Certificates and consolation prizes of Nu 1,000 each were awarded to the rest of the participants.
A participant, Chencho Om, 52, said she was happy to participate in the race.
"I have to be home the whole time so such an event gives me an opportunity to be outside and meet people. I feel good."
Physiotherapist with the national referral hospital, Karma Phuntsho said that while invitations had been sent to all the differently-abled people who were listed with the Department of Physiotherapy at the hospital, some from the other dzongkhags could not make it because of the difficulty in travelling.
"This year, the theme 'Empowering persons with disability and ensuring inclusiveness and equality,' was also observed in other dzongkhags. This is good because it will help in creating more awareness," he said.
While the Health Ministry has achieved many things in collaboration with international and national agencies, the Lyonpo said the ministry looks forward to collaborating with wider stakeholders like the Education and Works and Human Settlement Ministries, as well as civil society organisations.
"We hope we will work collectively for the common good of our nation."
This article first appeared in kuensel and has been edited for the Daily Bhutan.
---