Positive Impact of Fintech on Bhutan
"Fintech is a disruption to be embraced," this view was echoed by the digital pioneer Taizo Son.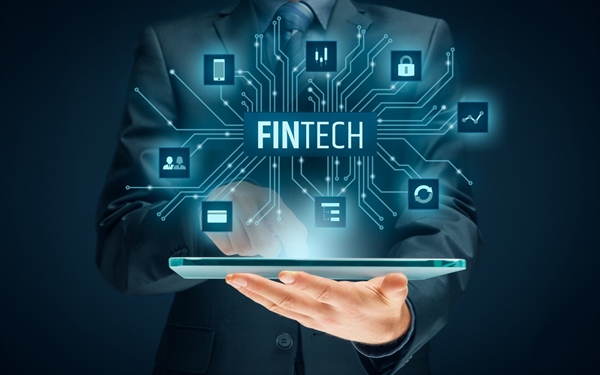 (Source: www.forbesmiddleeast.com)
By Curtis S. Chin & Jose B. Collazo | Kuensel
Bhutan might not yet be included in the list of major fintech influencers in Asia. Its giant neighbours, China and India are more likely to come to mind first.
But across Asia, in nations large and small, the benefits of addressing the digital divide and of harnessing the power of fintech should be clear-cut. Taken together, both of these steps can increase the level of access to capital and financial inclusion — critical needs when it comes to developing Asia, including Bhutan. 
Yet, from block chain to crypto currencies such as Bitcoin and Ethereum, as well as Initial Coin Offerings or ICOs that allocate "tokens" as a new means of crowd funding capital, the language and disruptions buffeting the mainstream banking and financial services industry can seem overwhelming.
What is Fintech?
According to Fintech Weekly, the term 'fintech' stands for Financial Technology. It describes a business that aims to provide financial services by making use of software and modern technology.
Today, fintech companies directly compete with banks in most areas of the financial sector to sell financial services and solutions to customers. Mostly due to regulatory reasons and their internal structures, banks still struggle to keep up with fintech start-ups in terms of innovation and speed.
Fintechs realised that financial services of all kinds – including money transfer, lending, investing and payments need to seamlessly be integrated into the lives of the tech-savvy and sophisticated customers of today to stay relevant in a world where businesses and private life become increasingly digitalised.
Especially for the millenials who prefer quick and easy banking services over walking to a branch, making appointments with bank consultants to go through lengthy processes of setting up accounts.
While in fact such services can now easily be conducted using mobile and digital banking services which allow for a more frictionless and stress-free process.
Thus broadly defined, "fintech" is a shorthand for the technologies that are delivering innovations as well as new challenges and opportunities to the once staid banking and finance sectors. It has also enabled the rise of new companies and transformative businesses.
Last month, the Milken Institute co-hosted a "Future of Finance" roundtable with Thailand's central bank. It will also be a key topic at the 21st annual Milken Institute Global Conference in late April in Los Angeles. The main focus is on the challenges of "navigating a world in transition."
A global transformation is under way, disrupting traditional social and economic foundations, and heralding an era of change and challenges.
Yet, as Bhutan's policy makers seek to shape a better business environment, this transformation should not be feared by established players, particularly in the banking and finance sectors.
Looking back, just as businesses and consumers overcame fears and concerns about the advent of disruptions wrought by the Automated Teller Machines, or ATMs, the fear of technology's impact on an evolving finance industry should not hold back change.
"Fintech is a disruption to be embraced," this view was echoed by the digital pioneer Taizo Son. 
The power of Fintech according to Taizo Son
"We are strong believers in the power of digital transformation evoked by token economies and fintech innovation," said Son, investor and founder of Mistletoe, a hub for start-ups and an overall entrepreneurial ecosystems. Taizo is the youngest brother of another tech pioneer, Softbank's Masayoshi Son.
"However, such technologies also hold the potential to promote the already widening income gap in our society," said Taizo Son.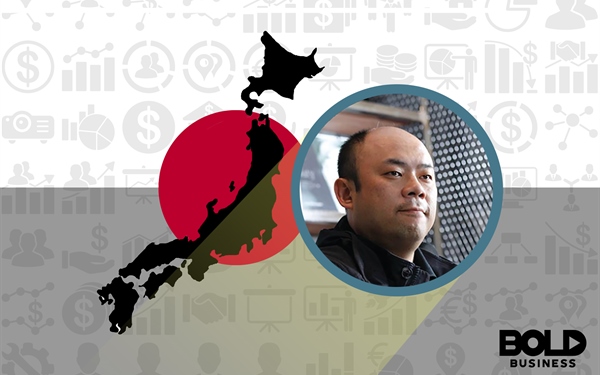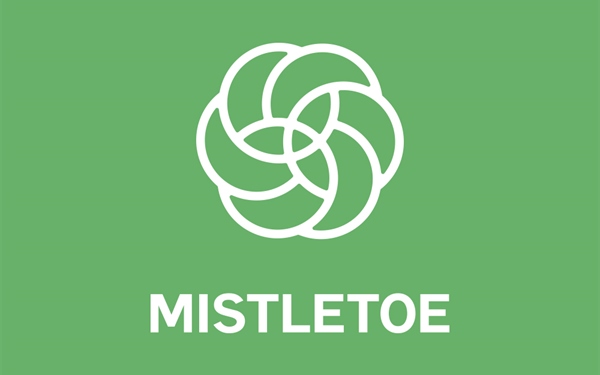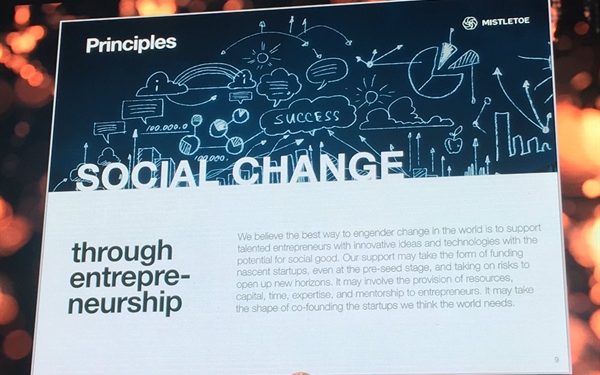 Source: http://mistletoe.co/en/
"As entrepreneurs and architects of innovation we need to be aware of the important role we play in building a society that remains empathic and inclusive to all people in this era of increasingly autonomous technology."
Ensuring that Fintech will create positive impact in Bhutan and Asia at large
Indeed, at a time of growing inequality, how do we ensure a positive, meaningful impact of fintech on the people of Bhutan and across Asia?
With little to no access to formal banking services, too many people in Asia go without the basic protections of a savings account. They may also face relatively higher costs for sending or receiving money. According to the World Bank, remittances were valued at US$236 billion in 2016 in Asia.
"Having access to basic financial services can reduce hunger, increase education and generally improve the quality of life," said Queen Máxima of the Netherlands, UN Secretary-General's Special Advocate for Inclusive Finance for Development, in her speech to attendees at the Singapore Fintech Festival 2017.
"I am convinced that fintech's greatest achievement will be not just helping the unbanked, but also the under-banked — individuals who have insufficient access to financial services—to live a better life," adds venture capitalist and fintech influencer Spiros Margaris.
Yet, the sustained benefits of fintech will only be realised if a proper ecosystem is created and maintained – one that addresses the concerns of regulators while benefiting innovators and most importantly, consumers. 
Creating a better business climate through Fintech in Bhutan
Narrowing the digital divide will also continue to be a fundamental need, with increased mobile phone ownership and internet penetration remaining key factors in spurring consumer adoption of mobile financial services. Better access to capital and easier payment systems are critical elements to a better Bhutan business environment. 
Indeed, the true measure of success for fintech in Bhutan and elsewhere should not be deal size or quantity but in expanded horizons. For example, true success is achieved when fintech helps once-poor farming communities access funds to bring their crops to market, or helps small shopkeepers to grow bigger, or provides seed money for a young entrepreneur ready to turn a great idea into a concrete reality.
Beyond the fintech hype and jargon, the human element of financial technology should not be forgotten in Bhutan as this nation too moves forward. Future assessments of fintech must go beyond counting fortunes made and businesses being disrupted or created. It should also include a measure of how every Bhutanese has benefited. 
Curtis S. Chin, a former US Ambassador to the Asian Development Bank, is managing director of the advisory firm River Peak Group, LLC and an Asia Fellow at the Milken Institute. 
Jose B. Collazo, a Southeast Asian analyst, is an associate with River Peak Group, LLC.  Follow them on Twitter at @CurtisSChin and @JoseBCollazo.
This article first appeared in Kuensel and has been edited for the Daily Bhutan.
---