Over-Foraging Of Chanterelles In Bhutan Causes Their Decline In The Wild
According to chanterelles collectors, these mushrooms do not grow like they used to in the past.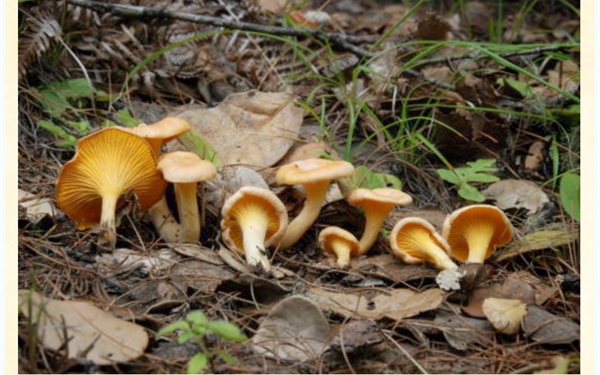 (Source: Daniel Winkler)
By Kinley Yonten | Business Bhutan
With rain aplenty these days, the season for foraging the highly sought-after Sisi Shamu (Chanterelles) and other edible mushrooms have begun.
In the forest areas of Thimphu and Paro, farmers, housewives and even office workers can be seen scavenging the forest floor for these prized fungi.
Records of chanterelles being eaten are dated back to the 16th century but they only gained widespread recognition as a culinary delicacy with the influence of French cuisine in the 18th century.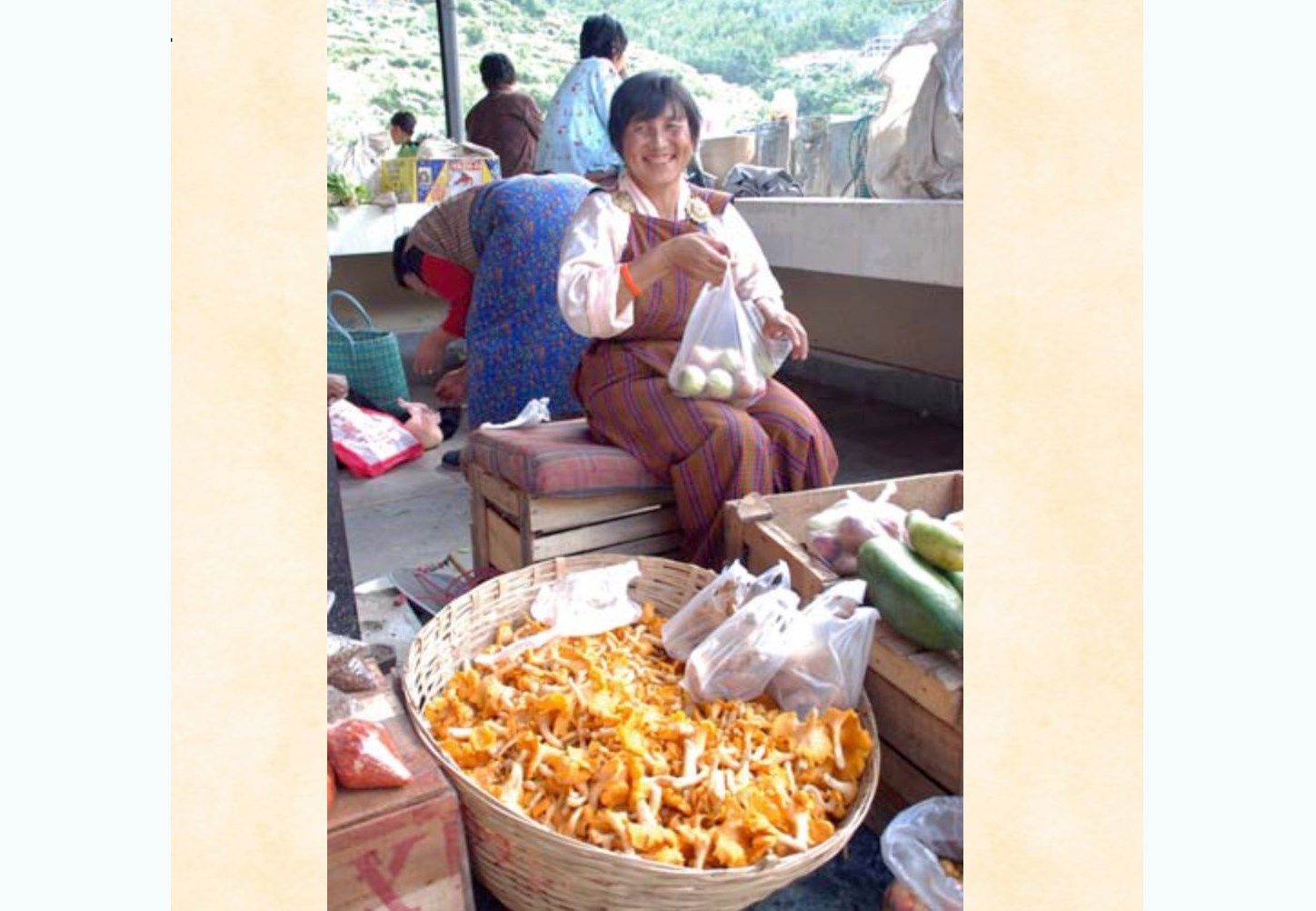 Photo: Daniel Winkler
These prized fungi, which command a high price in both restaurants and specialty stores, are ranked almost on par with truffles on the gourmet list by chefs. They even began appearing in palace kitchens and were served at the tables of nobility.
Why foraging for chanterelles is lucrative
Chanterelles, the golden yellow mushroom which is considered a delicacy in Bhutan, fetches a good price at the local markets and on roadsides these days.
About 250 grams of Sisi Shamu cost Nu 300-350 (about US$4.50). The price can even go up to Nu 1,200-1,400 per kilogram sometimes.
To find cheaper chanterelles, head for Paro or the roadside makeshift stalls where 250 grams of mushroom will set you back just Nu 200-250.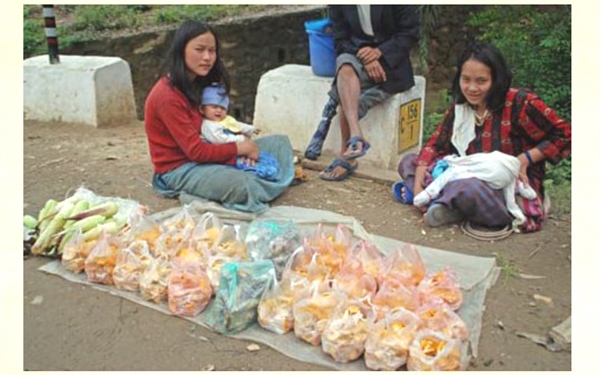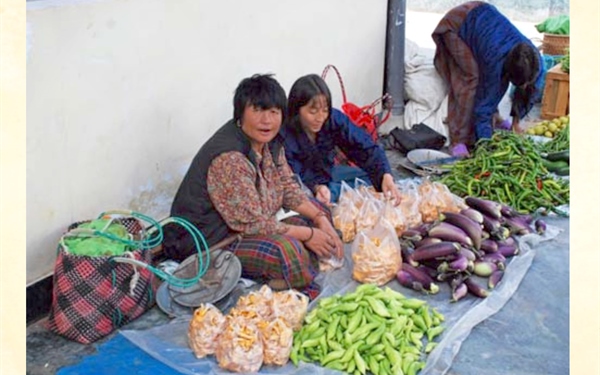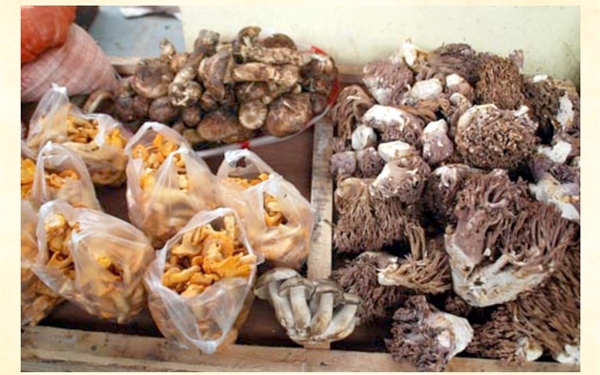 Photo: Daniel Winkler
Tshomo, a mushroom vendor at the Centenary Farmers' Market (CFM), who buys mushrooms sourced by the locals from Thimphu and Paro, agreed that selling chanterelles is a lucrative business.
"Customers rush for the Sisi Shamu," she quipped.
Chanterelles contain high doses of vitamin C, D and potassium. Moreover, scientific research suggests that these golden mushrooms may have potent insecticidal properties (harmless to humans) which protect them from insects and other potentially harmful organisms.
Rich in flavour, chanterelles have a distinctive taste and aroma which is difficult to characterise. Some have likened the mushrooms to have a fruity taste while others claimed that they have a woody, earthy fragrance or are sometimes even spicy. 
Threats to the existence of chanterelles
However, the outlook for these culinary delights does not seem too rosy. According to experts, the unsustainable harvesting practices of Sisi Shamu could lead to its extinction one day.
Source: Youtube/Old Man of the Woods
Given the 'rush' among chanterelles collectors (even expatriate labourers are collecting the mushrooms), Norbu, senior mushroom officer of the National Mushroom Centre agreed that there are chances that Sisi Shamu could become extinct.
"Unlike Shitake mushrooms, Sisi Shamu cannot be grown in farms. There are more mushroom collectors than chanterelles available and there is a big chance of extinction if we don't practice sustainable harvesting," he explained.
Norbu also mentioned that their research to grow Sisi Shamu in farms failed, even though this has been done in a few European countries.
While mushroom collectors are being trained on sustainable harvesting, given the sheer number of people collecting, it will be an uphill task for the centre to manage.
Steps taken to guide chanterelles collectors on sustainable harvesting
"We educate farmers on how to go about with sustainable harvesting. We even have a plan to discuss with the Department of Forest and kept a time for the farmers to collect the mushrooms during the season," he said.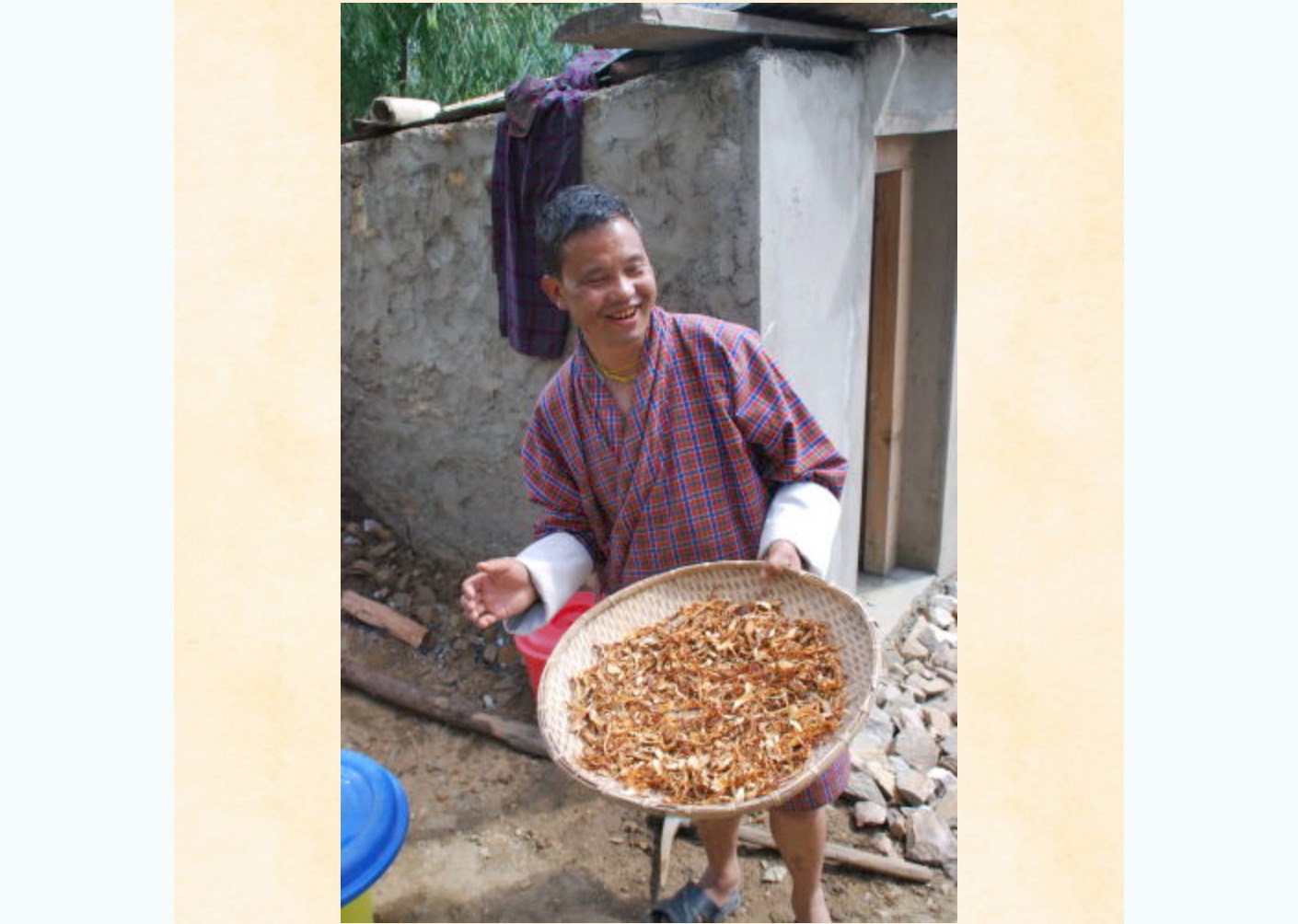 Photo: Daniel Winkler
According to the Mushroom Centre, the amount of Sisi Shamu and other edible mushrooms are already on the decline. Compared to last year, this year is expected to be better due to an abundance of rain, but the trend of these mushroom sprouting in the wild is decreasing every year.
Chanterelles declining in the wild
According to chanterelles collectors, these mushrooms do not grow like they used to in the past. It is hard to even get a kilogram of mushrooms in a day.
Yoezer from Gidakom, who has been depending on selling these mushrooms and other vegetables for extra cash income on the roadside revealed that collection is becoming more difficult every year.
"The quantity I collect has been decreasing every year," he said.
Ap Drupchu, a 73-year-old from Babesa, said Sisi Shamu was mainly foraged only for self-consumption in the past.
"Because of the price it fetches, more people are collecting it these days," he said.
A decade ago, Ap Drupchu could collect enough chanterelles for a meal in an hour.
"Now I can't even get the same amount in a day, the mushrooms are disappearing," he lamented.
This article first appeared in Business Bhutan and has been edited for Daily Bhutan.
---