Once Called 'Insane' By Friends, Meet Tharchen – CEO of iBest Institute, Trainer And Public Speaker
"I have learnt that being an entrepreneur is like a baby learning how to walk without a rocker," said Tharchen.
(Source: Business Bhutan)
By Phub Dem | Business Bhutan
For Tharchen, the CEO of iBEST institute, his life is a rags to riches story. Having assumed various roles – from being a dairy farmer, journalist to making graphics and animation, Tharchen works like a sculptor who is continually molding and remolding the digital entrepreneurial landscape in Bhutan.
Unlike today, venturing into business in the past was a career option riddled with risks. Tharchen defied the tradition of showing preference for civil service when he graduated with a university degree. Instead, he took the road less travelled and chose to do business.   
Tharchen's venture into dairy farming
He started his career as a young and 'confused' graduate aspiring to start a dairy farm. He remembered all the scorn and criticism he got from his loved ones back then.
He maintained a calm and serene air even as he spoke about the battles he faced. "Opting for self-employment as a herdsman was completely out of context then," he laughed.
Some called him 'stupid' to even consider becoming a farmer when he has a Bachelor's Degree in Life Science from Sherubtse College.
In fact, he was the only one who took up the menial career as a farmer rather than a desk-bound job, signing papers. Tharchen also recalled how some people told him that he would regret it when he saw his friends sitting in cozy office chairs.
Undaunted, he set up a dairy farm with much difficulty due to a lack of finances. On top of that, he had to face community resistance and put up with friends calling him 'insane'.
Despite his sincere efforts, his attempt at running a dairy farm business failed. He finally conformed to the idea of preparing for the civil service exam. He managed to secure a job and started working as a print reporter for one private newspaper.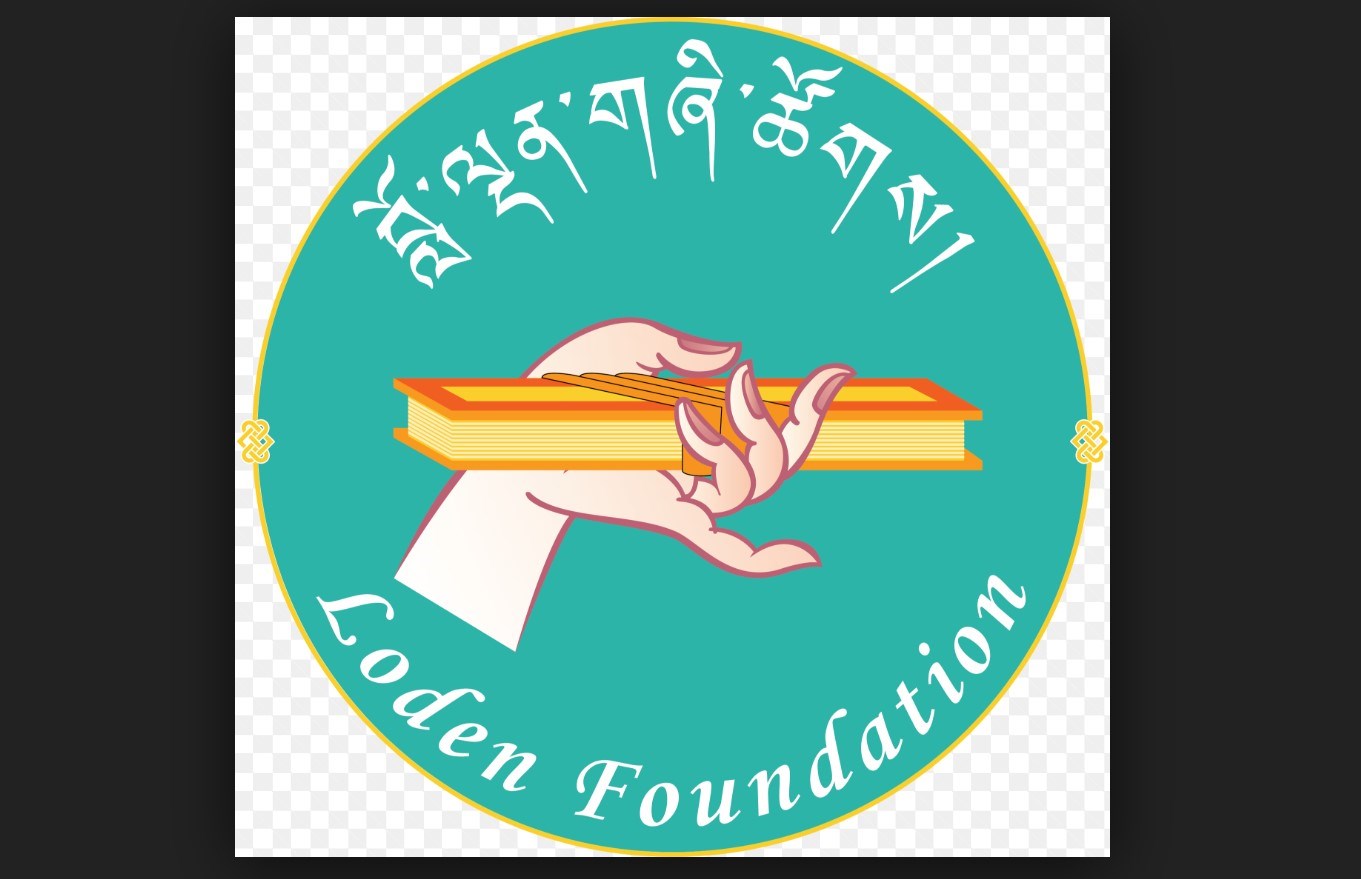 Photo: Facebook/Loden Foundation
While reporting, he discovered how the Loden Foundation supports entrepreneurship, therefore he applied for a loan. With the Nu 450,000 he got, he became a dairy farmer again, officially in December 2010.
It took him more than a decade to realize the skills that an entrepreneur is required to have. He recalled how his first dairy farming venture failed because he did not have the necessary skills.
For almost two years he was desperate, confused and hopeless. Today, he is able to reflect upon his past with equanimity.  
"I call myself the failed dairy farmer," he said with a grin.
After handing over the dairy farm to his parents, he returned to Thimphu again to set up a private company in August 2014 - the iBEST institute to fulfil his dream of story-telling using graphics and animation as the medium fascinated him.
Source: Youtube/IBEST INSTITUTE
Tharchen leads the company as the Chief Executive Officer, spearheading product development and strategies. His latest and biggest project so far is the Nu 15mn animation film - The legend of Pemi Tshewang Tashi.
Lessons which Tharchen has learnt
Having availed numerous courses in Bhutan in the field of entrepreneurship, research, project management, mentoring and curriculum design, Tharchen has a broad overview of diverse professions now.
Tharchen likened being an entrepreneur who conceives business ideas and executing them to a ticking bomb-full of risks yet fraught with possibilities.
"The idea becomes you; the idea becomes synonymous and malleable with you that you become inseparable from your idea, unconsciously."
His entrepreneurial journey has been akin to opening Pandora's box-he got a revelation of his self, with all his weaknesses and shortcomings. However, the good part was that the experience has challenged him to unleash his potential and strengths. 
"It either makes or breaks you."
Tharchen also pointed out the tremendous challenges involved in cultivating self-discipline, commitment, pro-activeness, endurance, perseverance, and esprit de corp - all of which helped him to build personal leadership and management skills.
Today, he is also a passionate trainer and public speaker with specialisation in project management and business development.
As Tharchen finally finished his tale of surviving against the odds, he got up from his chair.
"I have learnt that being an entrepreneur is like a baby learning how to walk without a rocker," he said softly yet there is no denying the steely glint in his tone.
"But the experience you gain in the process is overwhelming and priceless."
This article first appeared in Business Bhutan and has been edited for Daily Bhutan.
---