Heading To Haa, Bhutan For The Summer Festival? Here Are Some Culinary Delights You Must Not Miss!
Savour the most delectable cuisine from the province of Haa in Bhutan.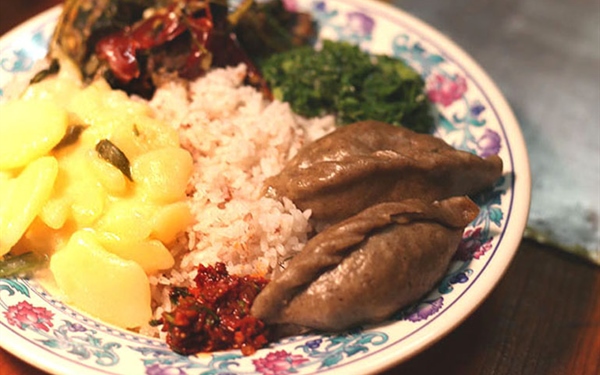 (Source: Yeewong Magazine)
By Staff Reporter | Yeewong Magazine
If you are visiting Haa for the Summer Festival which takes place on 14th July (Saturday), why not pop by a village homestay to try the unique delicacies of the province?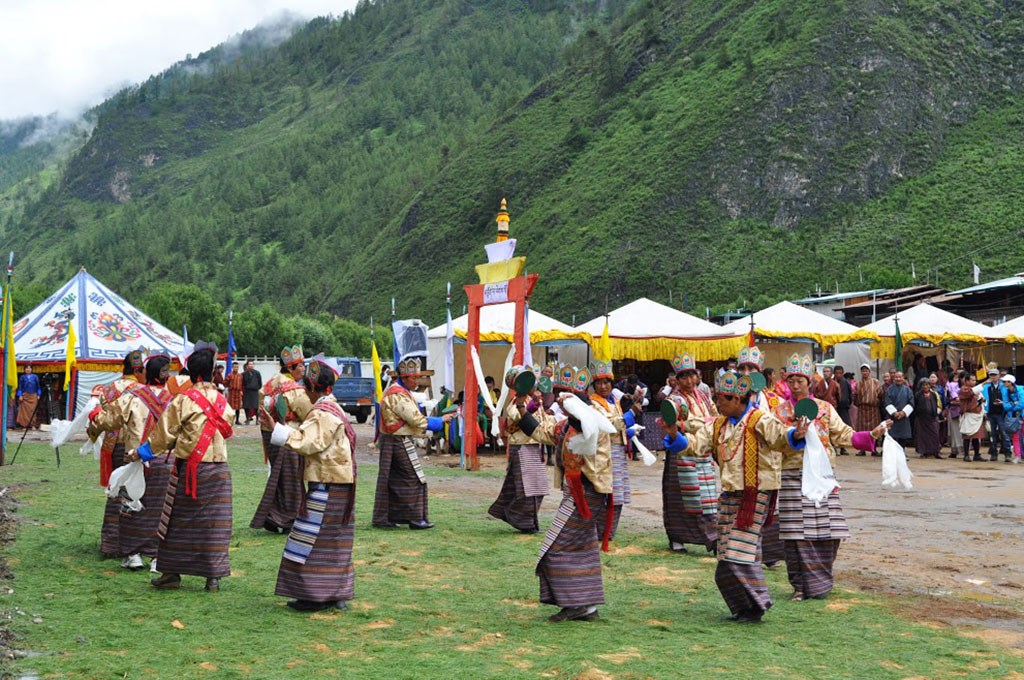 Source: Yeewong Magazine
The Haa Summer Festival is an annual exhibition and celebration of the nomadic lifestyle in Bhutan. Visitors can also explore the region by sleeping at the Haa Valley home-stays and enjoy the hospitality of the locals.
While there are many wonderful sightseeing and activities to keep you occupied, you have to explore and discover the unique delicacies of the region.
You must not leave Haa without trying its amazing cuisine. While Hoentey (traditional buckwheat dumpling) has always been touted as the signature dish of Haa, it turns out that it is not the only famous dish coming from this province.
From Chhugo magi (fresh cheese in sweetened butter) to Phillu datsi, a special local cheese quite similar to string cheese – the valley is full of culinary surprises.
Although the main town of Haa has a few humble restaurants, Haa's famous regional cuisine is best experienced at a homestay. Get your taste-buds tantalised in the most authentic home-cooked culinary adventure!
Savour home-cooked food at a Homestay
If you're not sure about which restaurants to head for in Haa, try booking your meal at a home stay instead. From the host family welcoming you to their home, to tasting some of the best home-cooked Bhutanese food, eating at a home stay will change your experience of eating out. Price for a meal set? It comes at an affordable Nu. 300 per head for tourists and Nu. 200 for locals.
Chhugo Magi (Cottage Cheese cubes in butter)
Chhugo Magi directly translates as cheese mixed in butter and comes pretty close to being the only dessert item on the traditional Bhutanese food menu.  Mildly-dried fresh cheese is cut into flat cubes and poured over heated fresh butter and sugar which broils on the bukhari (traditional wood-burning stove).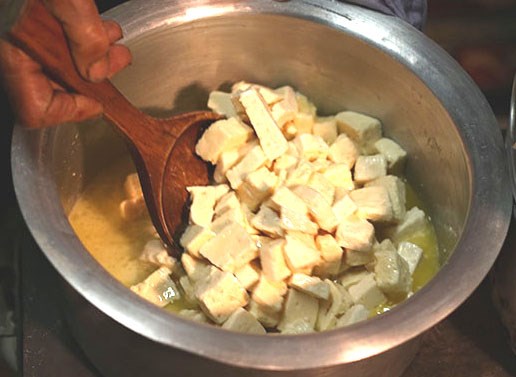 Source: Yeewong Magazine
After a few minutes of moistening the cheese cubes with sugary butter, the Chhugo Magi is ready. The cooked sweet cheese melts softly in your mouth as you take a bite but be sure you do not eat too much of it – the heavy butter can be a bit overwhelming after a while.
Fresh River Trout from Haa Chhu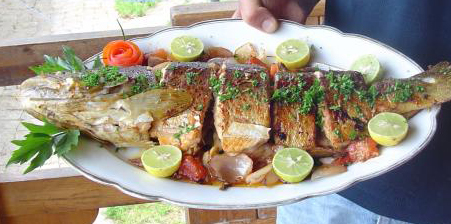 Source: swissguesthouse.bt
Although fishing for trout directly from Haa Chhu may not be in the itinerary of most travellers, you can still get a taste of the exquisite local trout cooked by your host family at your homestay. Whether you like it steamed or fried in fresh butter with a sprinkle of lemon, your culinary adventure in Haa will not be complete without a taste of the famous trout from the river of Haa.
Phillu Cheese
One of the hidden culinary gems of Haa is their unique Phillu Cheese. One might wonder how this delicacy is made. Well, boiled milk is poured into a pot laid with long birch tree twigs that have been stripped of their gritty bark. The milk is then swished around the pot for the cream to cover the twigs and left to ferment.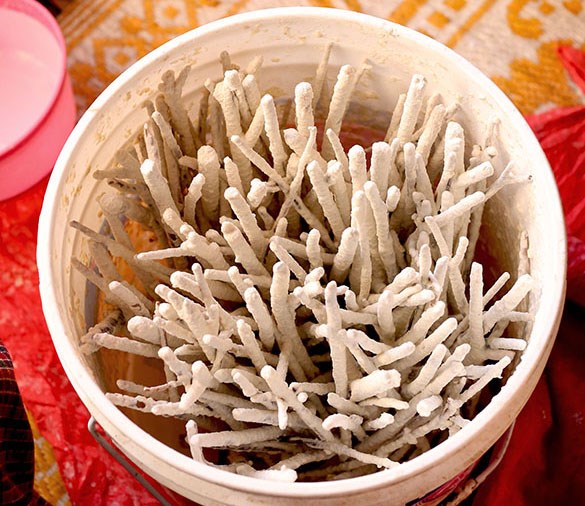 Source: Yeewong Magazine
For two weeks, newly boiled milk is poured over the birch twigs 3 times a day until the twigs have collected enough creamy residue on its branches. The stringy fermented cheese scraped from the twigs is the resulting Phillu collected in a lid container which is sold for almost Nu. 1000/-.
The texture of Phillu cheese is very stringy and bitter. It can be an acquired taste for many but there are also those, especially home-grown Haaps who just cannot get enough of this unique treat. Try eating the Phillu cheese cooked with local red chillies for an unforgettable experience!
Last but not least, never leave Haa without sampling hoentey. This traditional buckwheat dumpling is served mostly during Lomba. Lomba is the New Year festival celebrated in Haa and Paro on the 29th day of the 10th Bhutanese month and it lasts for a week.
What is Hoentey made of?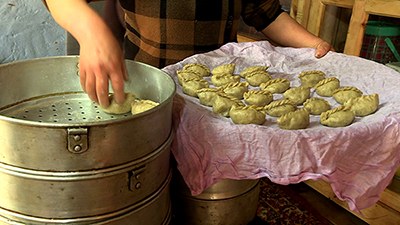 Source: BBS BT
Hoentey is a sweet buckwheat or refined flour dumpling stuffed with a mixture of turnip leaves, amaranth seeds (zimtse), cottage cheese, butter that is seasoned with chili powder, onion and ginger. You can choose to have your Hoentey steamed or fried depending on the kind of texture you prefer.
"Each household has their own recipe for cooking Hoentey, some even use up to 17 ingredients in their Hoenteys." says Aum Kinley, a home stay host.
Aum's hoenteys are special because of its extra creamy texture. What makes her hoenteys stand out? Adding three different types of cheese – fresh cottage cheese, processed cheese slices and Phillu cheese.
This article first appeared in Yeewong Magazine and has been edited for the Daily Bhutan.
---