Essilor To Donate 400,000 Pairs Of Eyeglasses To Help Reduce Poor Vision In Bhutan
"The donation consists of glasses for the correction of refractive errors as well as sunglasses which will be distributed to the Bhutanese population."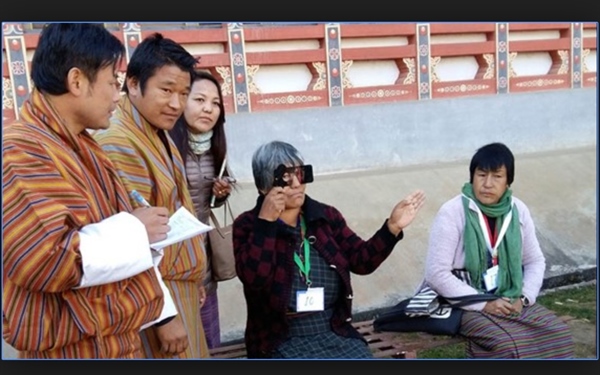 (Source: The International Agency for the Prevention of Blindness)
By Staff Reporter | Kuensel
On the occasion of Her Majesty the Royal Grand Mother Kesang Choeden Wangchuck's 89th birth anniversary, the Ministry of Health announced the launch of the Bhutan-Essilor partnership to reduce poor vision.
Her Majesty presented eyeglasses to 15 individuals to launch the programme on 21 May.
Through Her Majesty's efforts, Essilor has pledged to donate 400,000 pairs of eyeglasses that will benefit the Bhutanese population, a press release from the Health Ministry states.
"The donation consists of glasses for the correction of refractive errors as well as sunglasses which will be distributed to the Bhutanese population."
The Health Ministry is currently conducting a school-screening programme where all students in schools and monastic institutions in the country are being screened for refractive errors, with support from the International Agency for the Prevention of Blindness (IAPB), South East Asia.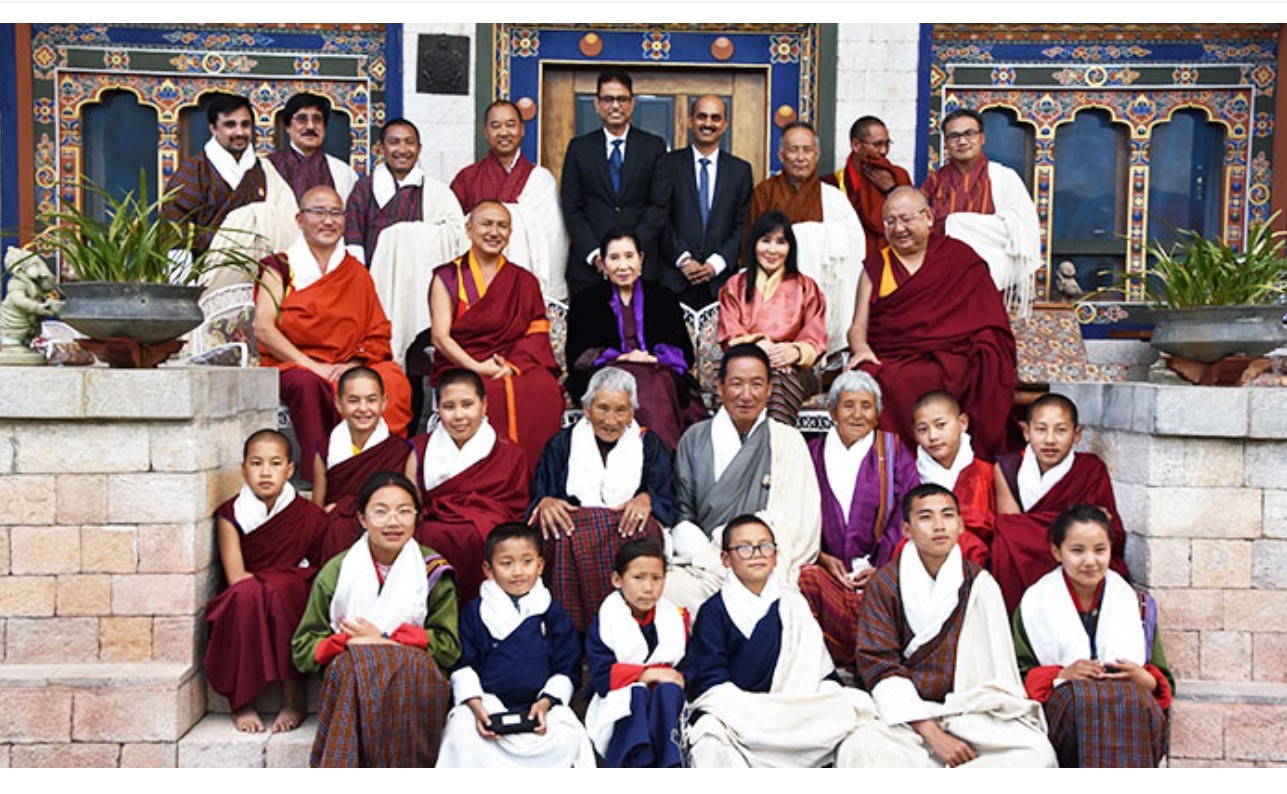 Photo: Kuensel
Through the Essilor donation, all students diagnosed with refractive errors will be provided free eyeglasses. The Health Ministry will also be distributing the eyeglasses to people requiring refractive error correction, through hospitals.
More about Essilor
Essilor is a French-based international company that manufactures eyeglasses, and has entered into a partnership with Bhutan to improve the vision of its people.
A press release from Essilor states that as part of the partnership, starting from the last quarter of this year, about 200 Health Assistants will be trained to conduct basic visual acuity tests, distribute simple reading glasses and direct patients with vision correction needs to eye health practitioners.
"Good vision transforms more than just a person's health and well-being, it reduces inequalities and positively impacts the daily lives of individuals, their families and their communities through their ability to learn, work and be safe. Simply put, improving sight improves lives and will help advance the country's Gross National Happiness Index," Chairman of Essilor, Hubert Sagnieres, said.
"We are pleased with the progress of our journey together so far and look forward to many more milestones. It is an honour to be making a difference in the lives of Bhutanese citizens, and those of citizens around the world as we work towards eradicating poor vision in one generation."
This article first appeared in Kuensel and has been edited for Daily Bhutan.
---