Druk Water World – First Water Sporting Recreational Center To Be Built In Bhutan, Aligned With The Tenets Of Gross National Happiness
"I think it is important to know that it's going to be a Gross National Happiness community Park and not a Disney land," Kinga Tshering emphasised.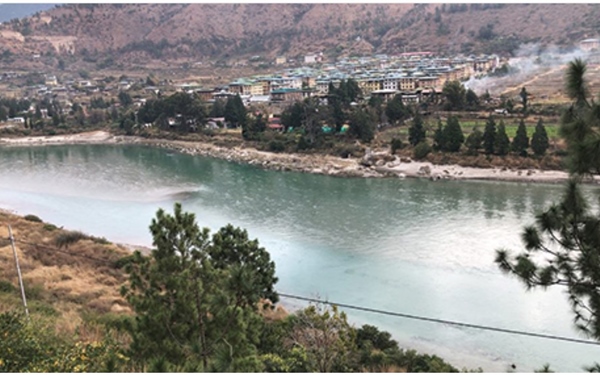 (Source: The Bhutanese)
By Sonam Yangdon | The Bhutanese
The country will have its first ever water sporting recreational center in Wangdue called 'Druk Water World' once all the mandatory processing is completed.
The idea of constructing 'Druk Water World' is promoted by Tshering Wangmo, the owner of Hotel Thimphu Towers.
With regards to its facilities, Kinga Tshering, the project advisor said that it will be a very modest project. Visitors can look forward to activities such as paddle boats, rafting and tents for camping. The costs are expected to be minimal.
"It will be developed as the first major tourist attraction but everything else would be natural and not a fancy luxurious setup. The project will qualify as an investment for a Small Cottage Industry with a modest budget of Nu 10 mn," said Kinga Tshering.
Facilities expected to be provided by Druk Water World
Some of the facilities that Druk Water World is expected to provide are: a docking station for tourists and rafters coming from Punakha, tents for room and boarding, a temporary deck for restaurants, shower facilities, rafting, children play areas like paddle boat, kayaking and swimming lessons, healthy sports in the area, waterfront picnic areas, and hands-on Bhutan agro farming experiences.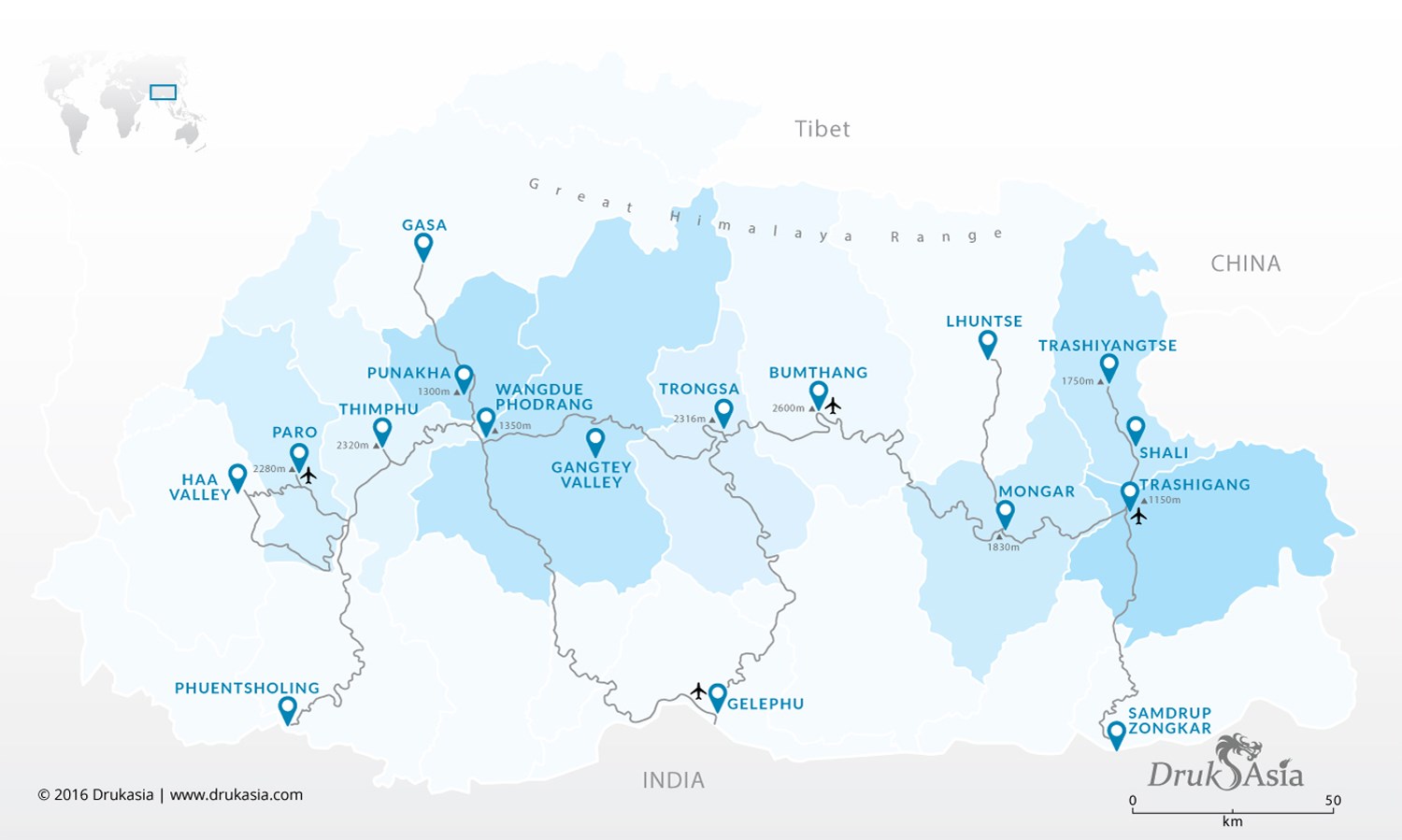 Location of Wangdue Phodrang
Photo: Druk Asia
Druk Water World, as the first water sporting recreational center in Bhutan, is aimed at providing an alternative and a healthy lifestyle for the community which includes both locals and foreign visitors.
Water recreational activities which align with Bhutan's concept of Gross National Happiness
"Druk Water World will add to the Gross National Happiness activity that constitutes community vitality of time and space usage that is both environmentally friendly and leads to a healthy lifestyle. It also supports the policy of product diversification for our tourism sector based on water bodies in addition to the existing rafting services," said Kinga Tshering.
The exact location, Kinga Tshering said is between Hotel Puna Cottages and Dragon Nest, on a sprawling 10 acres of property with almost 600 m of waterfront properties.
Kinga Tshering said that since it is a non-polluting recreational activity, there will be no negative impact on the environment.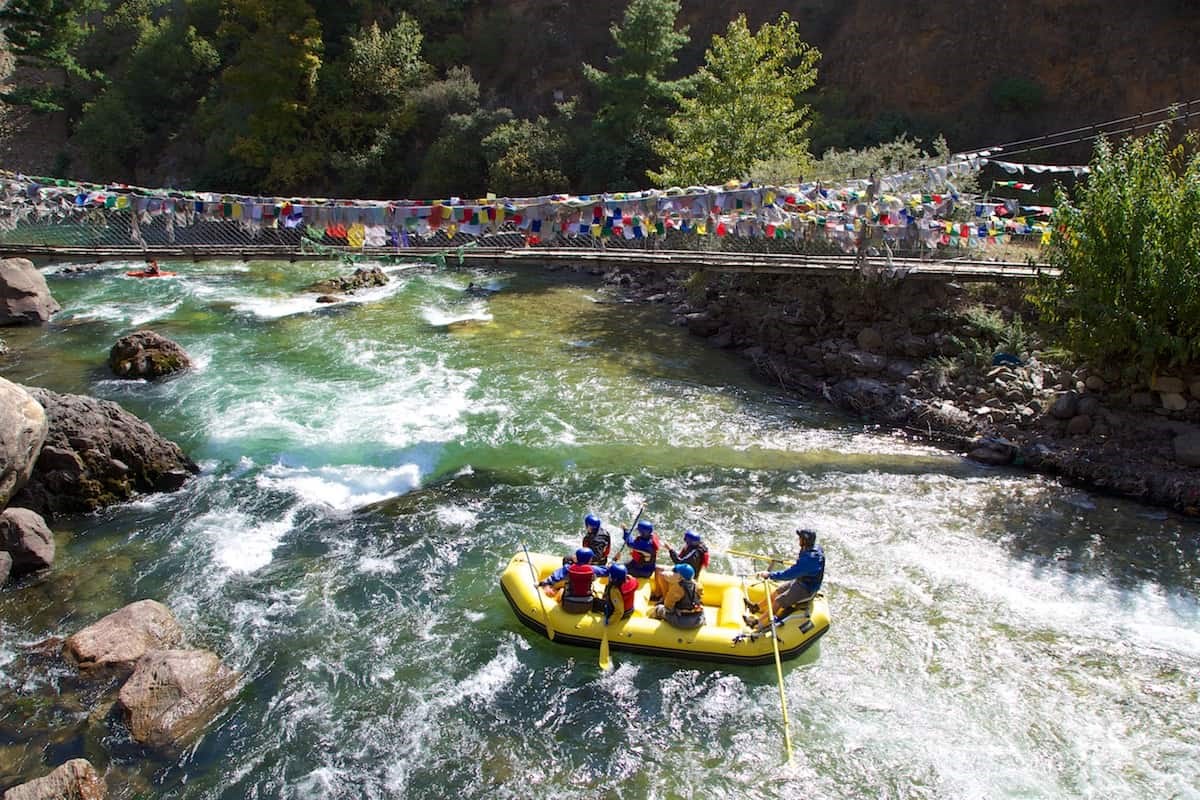 Rafting below the iron bridge at Tachog Lhakhang
Photo: Whitewater Guidebook
There will be no use of motorised boats except for rescue purposes. The sorting and removal of waste materials will be given the highest attention.
In fact, this will provide an alternative form of transportation between Bajo Town and Misina Township, thereby saving time for the commuters. It can also displace the consumption of fossil fuels by using cars for transportation.
"More important than anything, I think it is important to know that it's going to be a GNH community Park and not a Disney land," Kinga Tshering emphasised.
Making full use of the area which will become partially submerged after the damming of the Punatsangchu Hydropower Project
He explained that it is the only viable productive use for the property that otherwise will be partially submerged after the damming of the Punatsangchu Hydropower Project, since there can be no other development structures in the area.
Punatsangchu Hydropower Projects
Photo: Alley600.eu
"With the upcoming Punatsangchu Hydropower projects, part of this private property will be submerged and the only viable activity is that of water sports. Besides that all Dzongkhag and National Environment impact assessments and regulations will have to be complied with."
The project is awaiting clearance for its impact and the mitigation measures such as: oil spillage and aquatic life, 100 feet buffer zone, small structures, waste management on oil spilling, and river pollution prevention.
The works will begin right away once the project has obtained all the necessary clearances.
This article first appeared in The Bhutanese and has been edited for Daily Bhutan.
---