Buckwheat From Bhutan Gaining Popularity For Its Nutritional And Medicinal Values
Buckwheat flour is often used to make delicious pancakes or noodles in Bhutan.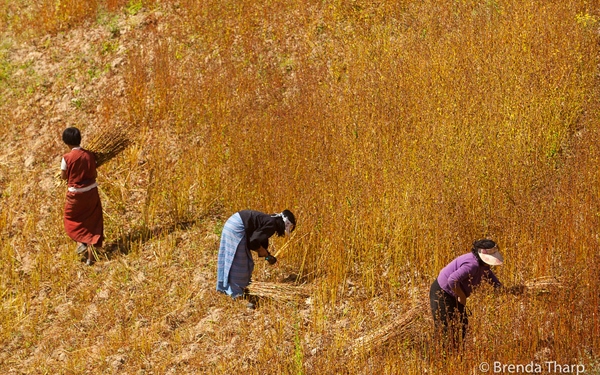 (Source: Brenda Tharp)
By Kinley Yonten | Business Bhutan
Once regarded as a 'poor man's meal', buckwheat is suddenly gaining popularity amongst the elite consumers in the district of Bumthang.
Though it is traditionally the staple diet for most Bumthaps, in recent decades, buckwheat lost out to the commercial cultivation of potatoes.
This year, however, most of the farmers replaced potatoes for buckwheat as their main cash crop again.
According to the Dzongkhag (district) Agriculture Officer, Gaylang, farmers used to sell potatoes to buy rice, hence the production of buckwheat declined.
Making noodles out of buckwheat using a traditional method by the Bhutanese.
Source: Youtube/WildFilmsIndia
The tides changed when the dzongkhag decided to revive buckwheat cultivation since 2012.
"It is very important to maintain crop diversity in the field to cope with climate change," he explained.
Rising demand for buckwheat flour 
More than 800 acres of buckwheat field in four gewogs (villages) were used to cultivate potatoes, as the income was good.
But this year, the same amount of land is used to grow buckwheat as the demand for buckwheat flour has increased.
"In 2012, buckwheat took up 604 acres of farmland, now we have reached 800-1000 acres and it is increasing due to the high demand in the market," he said.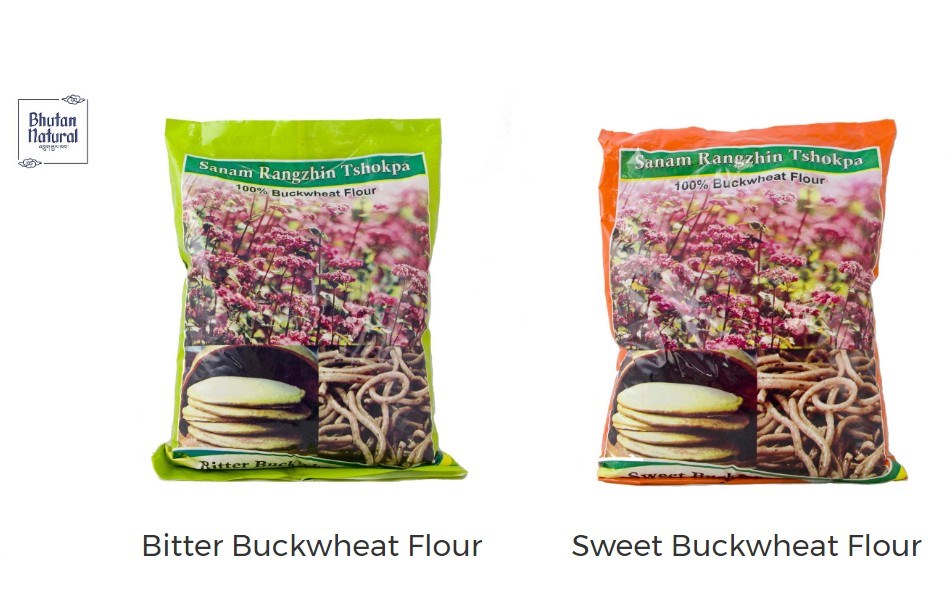 Buckwheat flour has been used as a remedy by traditional Tibetan and Chinese medicine since ancient times. 
Photo: Bhutan Natural
He added that Bumthaps have formed groups for both the production and marketing of buckwheat products.
"Half of my seven-acre land is under buckwheat cultivation. I have heard that buckwheat is gaining popularity due to its medicinal value," said Lhamo from Domkhar, Chhumig gewog.
According to the Agriculture Extension of Chhumig gewog, Tshewang Lhamo, more than 115 acres of land were used for buckwheat cultivation and 101 metric tonnes of buckwheat was produced last year.
Recognising the values of buckwheat flour
"With time, people realise the nutritional value of buckwheat and also its traditional food culture," she said.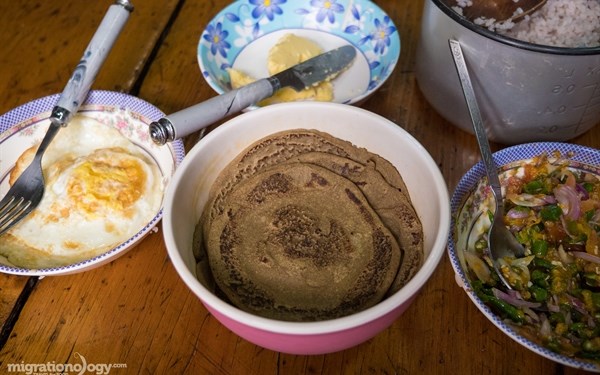 Buckwheat flour is often used to make delicious pancakes or noodles, a popular staple diet for the Bhutanese. 
Photo: Migrationology
Currently, most of the fallow land are already being reclaimed for buckwheat cultivation.
The Dzongkhag is also supported by the National Biodiversity Center to develop buckwheat products and to form a farmers' group for the conservation and promotion of local crops.
This article first appeared in Business Bhutan and has been edited for Daily Bhutan.
---