Bhutanese Boyband O'Strangers To Play In Pattaya For 2 Months
They are the first Bhutanese rock band to perform at Hard Rock Cafe Pattaya in Thailand.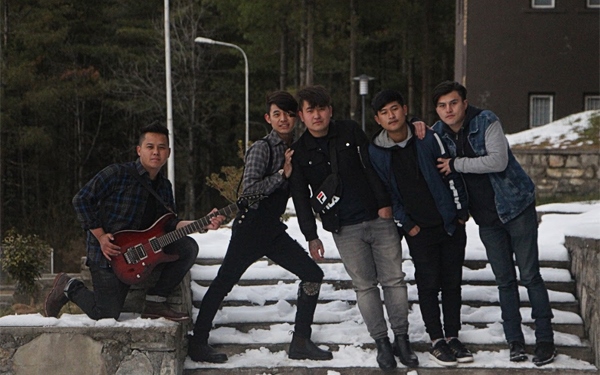 (Source: O'Strangers)
By Staff Reporter | Bhutan Times
Bhutan alternative rock band O'Strangers will be playing their debut gig with a two-month showcase at the Hard Rock Hotel and Hard Rock Café, Pattaya, from this month.
This makes the four-member band the first Bhutanese group to play in Thailand and also the first to play at the renowned Hard Rock Cafe franchise.
For the stint at Hard Rock Cafe, band member Thinley Phunstsho has created a new playlist, after taking into consideration the diverse international audience. Besides its original compositions, the band will also play rock classics too.
O'Strangers is one of the leading youth musical talents in Bhutan and recently launched their debut album Angel of the Stone Age in July last year. To date, the band has made over 50 appearances across Bhutan.
Band leader and songwriter Sonam Jurme said: ""We are excited by this opportunity to share our music with a discerning international audience in Hard Rock Café Pattaya, Thailand, and look forward to attracting a wider fan base for O'Strangers."
---
---