Bhutan's Legend - Pemi Tshewang Tashi Is Now Successfully Made Into A Comic And Animation Film
It is a tale of how Pemi Tshewang Tashi, a warrior in his time, gave up his personal life as he dutifully carried out his lord's order of leading an army into a battle in Trongsa, Bhutan.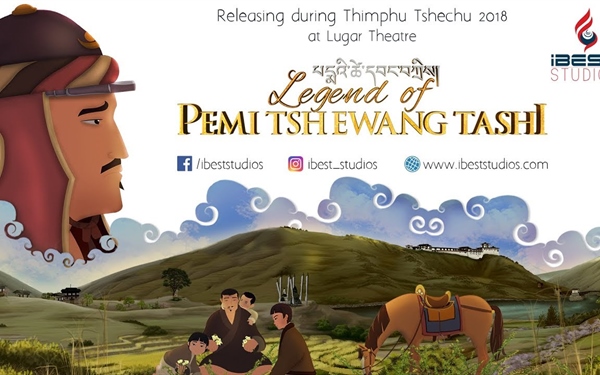 (Source: Youtube/iBEST STUDIOS)
By Phub Gyem | BBS and Karma Phuntsho | Kuensel
A group of young Bhutanese artists have brought to life the legendary Bhutanese warrior, Pemi Tshewang Tashi in an illustrated comic. It was launched on 17 Sept 2018.
The same group has also made an hour-and-a-half long animated film, which was also based on the ballad of Pemi Tshewang Tashi. The screening of the movie began on 18 Sept at Thimphu's Lugar Theatre.
A project by the Loden entrepreneur, Tharchen and his IBest team have raised Bhutanese cinematography to a whole new level.
Combining creativity and culture, innovation and history, art and entertainment, the film brings one of the most celebrated Bhutanese stories to the big screen in the form of a beautifully crafted animation.
Background of the legend of Pemi Tshewang Tashi
Before this thrilling oral literature was written down, it was chanted as a 'lozey' ballad or sung as a song. In the 20th century, the 'lozey' was finally written and translated into English.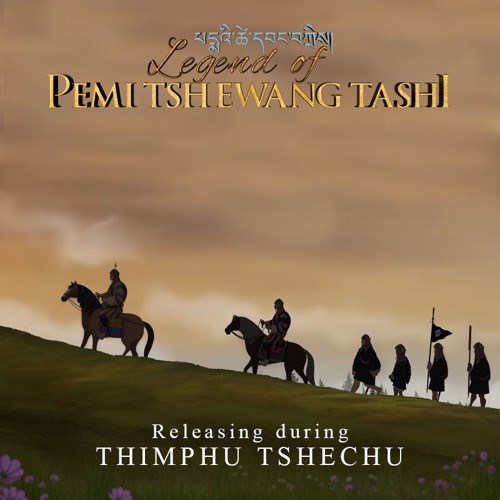 Source: Soundcloud/legend-of-pemi-tshewang-tashi
The ballad of Pemi Tshewang Tashi, the chamberlain of Wangdue Dzongpon who made his fateful journey to fight the troops of Jakar Penlop Pema Tenzin in the nineteenth century, is known to most Bhutanese.
It is a tale of how Pemi Tshewang Tashi, a warrior in his time, gave up his personal life as he dutifully carried out his lord's order of leading an army into a battle in Trongsa, Bhutan. His army was eventually defeated and he committed suicide by jumping off the popular Thomangdrak.
Challenges faced by Tharchen and his team
Bhutan's history is filled with stories of heroism, tragedy, deception, betrayal and other similar themes which make great subjects for films. Yet, the constraints on resources and skills have hindered many filmmakers from enacting historical scenes.
Tharchen and a large team of animation artists have managed to overcome these challenges. They managed to present a much loved story with impressive visuals and good dialogues.
With Tharchen's film, the legend of Pemi Tshewang Tashi has found a truly powerful and compelling storyteller in order to reach a much larger audience. It was screened during the Thimphu Tshechu period and will also be shown in the subsequent weekends.
Expected popularity of the film
The legend of 'Pemi Tshewang Tashi' is a film Bhutanese, both young and old, will enjoy for its creativity and aesthetics in visualising a much beloved traditional story. Moreover, English subtitles have been added which will stand to draw much international attention.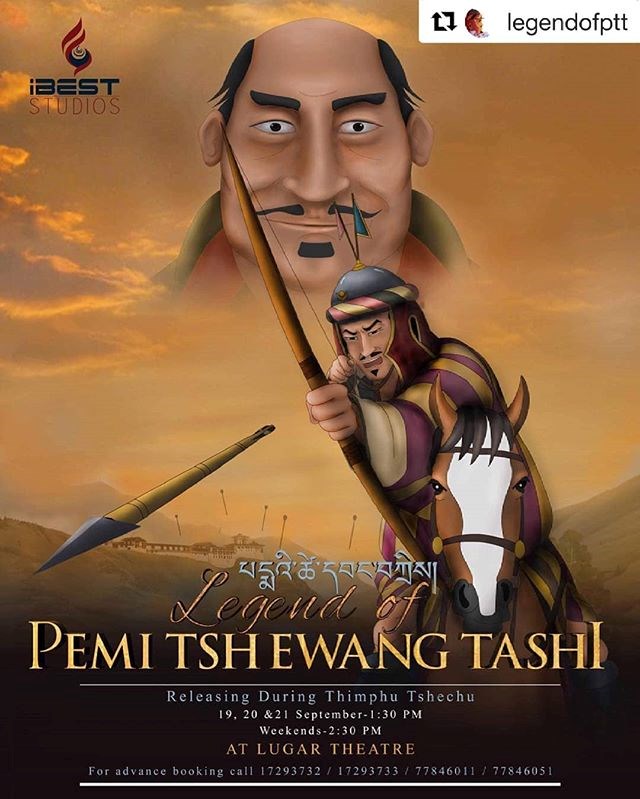 Source: picbear.online/tag/ibeststudios
Meanwhile, in order to promote the arts and reading culture in the country, the team has said that five per cent of the comic sale proceeds will be donated to VAST Bhutan and READ Bhutan.
A 'Pemi Tshewang Tashi' inside each of us
The creators of the comic said that there is actually a 'Pemi Tshewang Tashi' deep within every person, struggling to decide which duty to fulfil. Therefore, the comic establishes a certain emotional connection between the character of Pemi Tshewang Tashi and the readers.
"We have to choose between duties. We have to either choose one or the other or give up the benefit of doing the other. So, there's an internal conflict every day which we have to face," Ugyen Dorji, an Animation Consultant said.
"If you strip Pemi Tshewang Tashi of his shield, helmet, armour and everything else, he is just like us, an ordinary person."
This article first appeared in Kuensel and BBS and has been edited for the Daily Bhutan.
---