Bhutan's Labour Minister, Ugyen Dorji Selected For The Forum Of Young Global Leaders 2020
The Forum of Young Global Leaders is a platform where leaders from different fields share their ideas and passion for the community's success and development.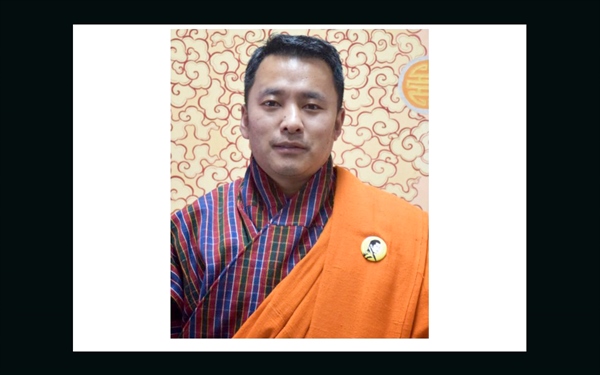 (Source: Cabinet.gov.bt)
By Staff Reporter | Kuensel
Bhutan's Minister of Labour and Human Resources, Ugyen Dorji, has been selected to attend the Forum of Young Global Leaders 2020 by the World Economic Forum, joining a community of people dedicated to changing the world for the better.
What is the Forum of Young Global Leaders?
The Forum of Young Global Leaders is a platform where leaders from different areas share their ideas and passion for the community's success and development.
Through a rigorous process, the forum identifies the world's most promising and compelling leaders under the age of 40, according to its website.
Source: Facebook/Young Global Leaders
It also mentioned that the chosen leaders have sound track records of galvanising innovation for positive change across civil society, the arts, culture, governance and business.
The forum also described these leaders as good examples of responsible leadership and highlighted its commitment to address pertinent issues that need solving. 
Lyonpo Ugyen Dorji said that the news came as a surprise when he received a letter to inform him that he has been nominated and invited to attend the Young Global Leader 2020 class.
This year 115 Young Global Leaders will be taking part in the forum and some prominent participants include:
Megan Rapinoe - As co-captain of the US women's soccer team, Rapinoe lifted the 2019 FIFA World Cup. Off the field, she advocates for gender equality, including equal pay in her sport, and speaks out on diversity and inclusion.
Sanna Marin - Marin held her first political post at the age of 27. In just three months as Finland's Prime Minister, her government has reformed paid parental leave, giving both parents a total of 14 months' leave.
Jesús Cepeda - Chief Executive Officer of OneSmart City, a company that uses blockchain and artificial intelligence to help city authorities provide digital services. Cepeda hopes the technology will create greener cities and stronger institutions in line with the UN goals on sustainable development.
Larry Madowo - The BBC Africa Business Editor launched of six new business TV shows for African audiences in English, French and Swahili. Madowo is also an on-air correspondent on BBC radio and television and has reported from more than 40 countries.
Source: World Economic Forum
Yetnebersh Nigussie - An Ethiopian human rights lawyer who pushes for women's and girls' rights and inclusive education. As a blind woman, she has helped change perceptions of disability in Ethiopia. She is a senior inclusion adviser for Light for the World, an organisation that fights for the inclusion of the 15% – about 1 billion – of the world's population who have some kind of disability.
The complete list of attendees can be viewed here.
Lyonpo Ugyen Dorji's feelings about his nomination
"This means a lot to my country than for me as a minister since it's a recognition of Bhutan including the people of Thrimshing-Kangpara," the Lyonpo said.
"It means that Bhutanese like me under the leadership of His Majesty can share the global stage with people like the Prime Minister of Finland, Sanna Marin who was also awarded."
The Lyonpo added that the award is an additional responsibility to guide Bhutanese youth and solve their employment issues.
"I'm not satisfied so far because I couldn't do much although I have tried my best. So, I would continue to try my best through this World Economic Forum where I can connect with the best of young global leaders and global business leaders."
The Lyonpo also emphasised that Bhutan's government alone cannot solve the youth unemployment problem.
However, he looks forward to connecting the private sectors through the global business leaders as support.
"This is the difference which I hope to make through such global opportunities."
This article first appeared in Kuensel and has been edited for Daily Bhutan.