Bhutan Records Highest Number Of International Leisure Tourist Arrivals In 2017
Bhutan continues to be an attractive tourism destination, which is evident from its growing popularity resulting in the increase in arrivals annually.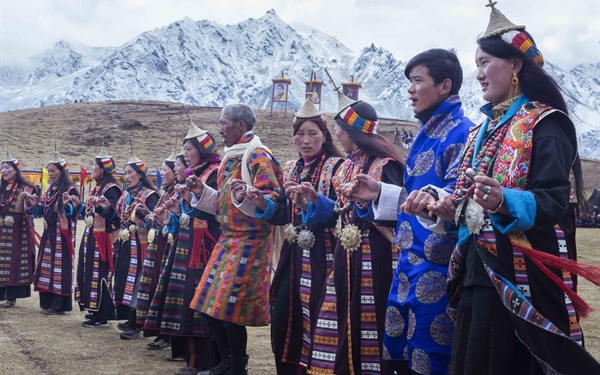 (Source: DrukAsia)
By Dechen Tshomo Kuensel
Bhutan recorded the highest international leisure arrivals last year with 62,272 visitors, according to the Bhutan Tourism Monitor 2017.
This represents a growth in international leisure arrivals of 14.1 percent over the previous year. Of the 71,417 international arrivals, 9,145 were official and business arrivals.
Statistical breakdown of tourist arrivals
More than half of the international tourists (54.7 percent) were from the Asia and Pacific region followed by Europe and North America at 24.8 and 18 percent. Visitors from the Middle-East and Africa comprise less than one percent, according to the report.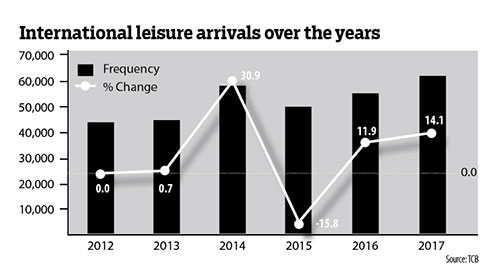 Source: Kuensel Online
Bhutan received a total of 254,704 visitors last year, of which 183,287 were regional visitors from India, Bangladesh and the Maldives.
While tourist arrivals increased by 21.5 percent in 2017, Bhutan saw the highest growth in 2016 with a 35 percent increase in total visitors in the last five years.
Meanwhile, the percentage increase of regional tourist decreased by more than 50 percent in 2017. Bhutan saw an increase of 50.43 percent of tourists in 2016 as compared to 24.9 percent increase in 2017.
Rise in tourism income
Income from tourism has increased by 8.2 percent or USD 6.07M (million) compared to 2016 while income from international leisure tourists increased from USD 73.74M in 2016 to USD 79.807M last year.
Of which, USD 22.361M was direct revenue for the government through the Sustainable Development Fee (SDF).
TCB states that Bhutan continues to be an attractive tourism destination, which is evident from its growing popularity resulting in the increase in arrivals annually.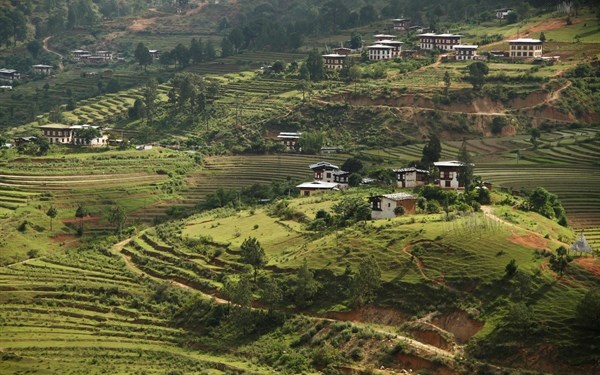 Source: DrukAsia
"Bhutan also continues to gain impetus in the international community as a sustainable tourism destination as evidenced from the Earth Award it won during the Sustainable Tourism Top 100 Awards Ceremony at the International Tourismus-Borse (ITB) Berlin 2018," it reported.
Female visitors made up a majority with 59.1 percent and most visitors were between the age of 41 and 60.
Top 10 nations of international tourists who visit Bhutan
In terms of visitor arrivals, India remains the main source market with 172,751 arrivals. Bangladesh and USA follows next with 10,536 and 9,220 visitors.
The number of Chinese visitors fell by 30.3 percent from the previous year, dropping to the fourth from the second top ten source of markets for Bhutan in 2016.
USA, UK, Germany, China, Japan, Singapore, Australia and Thailand remained in the top 10 major source of international markets over the past decade, according to the tourism monitor.
Canada is replaced by Malaysia from 2012 to date and France has been replaced by South Korea from 2017. However, Japan had shown a drop in growth rate with a 43.2 percent fall in arrivals in 2017.
Surge in tourists numbers from South Korea
There was a significant increase in arrivals from South Korea from 1,035 in 2016 to 6,048 last year, registering a growth rate of 484 percent and catapulting it into the top five from the 17th place in 2016.
"The Bhutan-Korea friendship offer resulted in increased arrivals from South Korea propelling it into the top 10 source markets for Bhutan in 2017," the report states.
Meanwhile, maximum arrival was recorded during the months of April, May, June, September, October and December.
According to the report, while only about 1.9 percent of the international tourists travelled to Bhutan over land, about 48.3 percent of regional tourists' mode of transportation was over land.
Festivals are a main draw for tourists
"Festivals remain one of the most visited attractions in the country," the report states. The Thimphu tshechu (festival) and Paro tshechu continue to receive maximum visitations with 25 and 35.2 percent respectively.
Source: DrukAsia
"Local community festival also forms part of the tourist itinerary and attractions," it states.
"These community festivals are developed and promoted to encourage community participation in tourism activities, tourism attractions diversification to promote lean tourism season and the regional spread of visitation."
About 47.3 percent of international visitors visited the Rhododendron festival last year and 37.6 percent visited the Haa Summer festival.
On the other hand, about 11.8 percent visited the black-necked crane festival while only about 2.2 percent and 1.1 percent visited the nomads festival and Ura Matsutake festival.
Trekking is also another highlight for visitors to Bhutan
Of the 26 trek routes, Druk Path Trek and Bumdra Trek are popular with tourists with about 1,198 and 905 trekkers respectively recorded last year.
In terms of the spread of tourism impact, Paro (34.5 percent) has the highest percentage share of bed nights followed by Thimphu (26.1 percent) and Punakha (18 percent).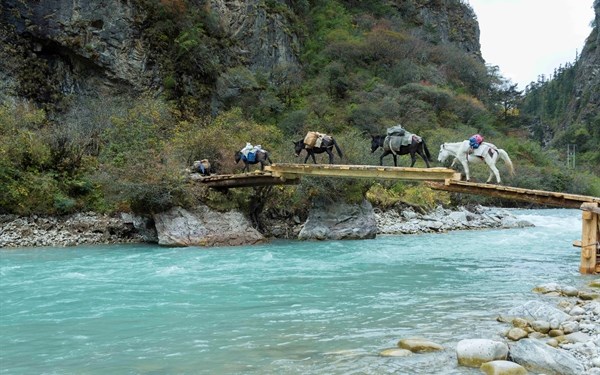 Source: DrukAsia
According to the report, tourists spent 6.6 days in Bhutan on a national average. "However, going by major source markets, the average length of stay measured in number of days, vary from country to country."
The report states that Swiss visitors have stayed in Bhutan for almost 11 days on an average, which comprises the highest number.
French visitors followed with an average length of stay of 9.3 days while Dutch and German visitors have spent almost nine days in the country.
Some challenges still remains
"Despite the growth we still face the problem of seasonality and unbalanced regional spread," the report states.
"As a destination with emphasis on sustainability at the core of its development agenda, it is important that appropriate interventions are put in place to further sustainable growth with emphasis on regional spread and in making Bhutan a year-round tourism destination."
This article first appeared in Kuensel and has been edited for the Daily Bhutan.
---