Bhutan-India Friendship Tennis Tournament Underway In Thimphu
The tournament received more than 20 players from the seven states of India and 45 players from Bhutan.
(Source: Facebook/IndiainBhutan)
By Nima | Kuensel
The Bhutan Tennis Federation with support from the India Bhutan Foundation organised the Bhutan-India friendship tennis tournament in four categories.
The aim of the tournament is to commemorate 50 years of diplomatic relations between Bhutan and India.
More than 60 players are competing in the India-Bhutan friendship tennis tournament at the Changlingmithang tennis centre in Thimphu.
Among the 45 players participating from home is Tenzin Singye Dorji, 16, a two-time winner of the Gyalsey Jigme Namgyel National Open championship.
In the previous edition, Tenzin Singye Dorji was down in the quarterfinals when the reigning champion from Nagaland, India defeated him.
"I reached the quarter-final last year but I couldn't make it. I hope to reach the finals this year and I have been working hard for past nine months," he said.
He said the tournament gave him an opportunity to play against good players. "I have gained a lot of experience and I will try my best."
Where do the players come from?
The tournament this year received more than 20 players from the seven states of India and more than 45 players from Bhutan.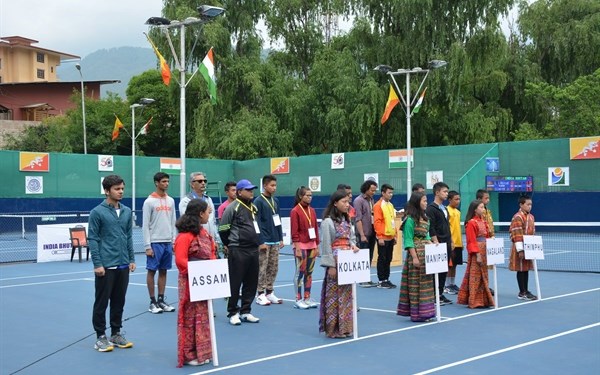 Source: Facebook/India in Bhutan
Among the 20 players from India is the defending champion from Nagaland, Vilasier Khate, who will be playing the tournament for the third time this year.
Vilasier Khate said the level of championship and tennis in the country has come a long way. "I don't know what to expect from the tournament this year as I am not fit. I will try my best."
On the second day of the tournament, Vilasier Khate and his partner Aum Partizia Tshering became the first duo to advance to the next round of the lucky mixed doubles category.
At the post-match press conference on May 26, Tandin Wangmo Dorji, the reigning national champion, said that the reigning champion Vivika Verman from India would be her toughest opponent.
However, Tandin Wangmo Dorji faced a difficult start in the tournament when she lost to Tandin Bidha 3/6, 6/2, 6/3.
Encouragement needed to spur women to take up sports
She said that there has to be more attention and focus to encourage women to take up sports.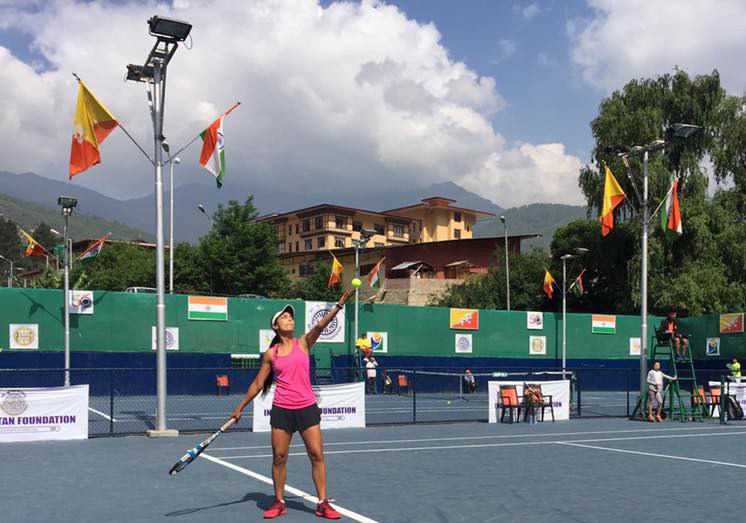 Source: Facebook/bhutan tennis federation
Entering the championship for the first time was Bunty Chongtham from Manipur who had become the crowd's favourite as the potential finalist this year after seeing her trials and practice sessions.
"As women athletes proceed to senior categories I see lots of women losing their focus," she said.
"I think parents should support women," she said.
This article first appeared in Kuensel and has been edited for the Daily Bhutan.
---