Bhutan Expects Record Low Inflation In 2018
The nine-month average inflation rate this year was recorded at 2.61 percent, the lowest figure since 2004.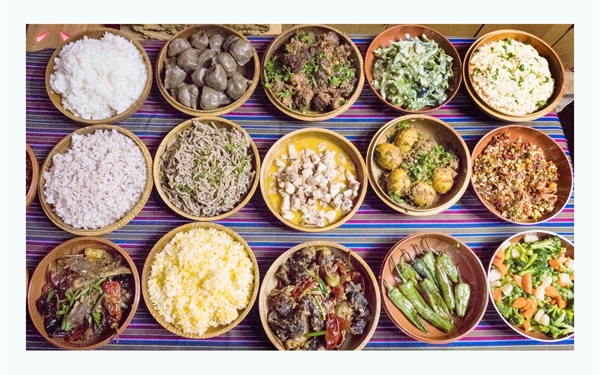 (Source: Youtube/Mark Wiens)
By Tshering Dorji | Kuensel
Should the current inflationary trend continue for the last two months of this year, 2018 will be the year in which Bhutan records an all-time low inflation.
The consumer price index (CPI) or year-on-year inflation in October, which is the period between October 2017 and October 2018, was recorded at 2.95 percent, the highest since January this year.
This means that the prices of goods and services have increased by 2.95 percent in October 2018 compared to the same month last year.
Bhutan's rate of inflation from 2012 -2018
The nine-month average inflation rate this year was recorded at 2.61 percent, the lowest figure since 2004. The average inflation last year was about five percent and 3.22 percent in 2016.
From 8.8 percent in 2011, inflation hit an all-time high of 11 percent in 2012. After a persistent figure of about 8 percent for the two successive years, it dropped to 4.58 percent in 2015. This was on the back of rupee shortage, which was followed by credit and import restrictions.
However, lower inflation does not translate into a decrease in the price of commodities. It simply means the prices of goods and services are increasing at a slower rate than before.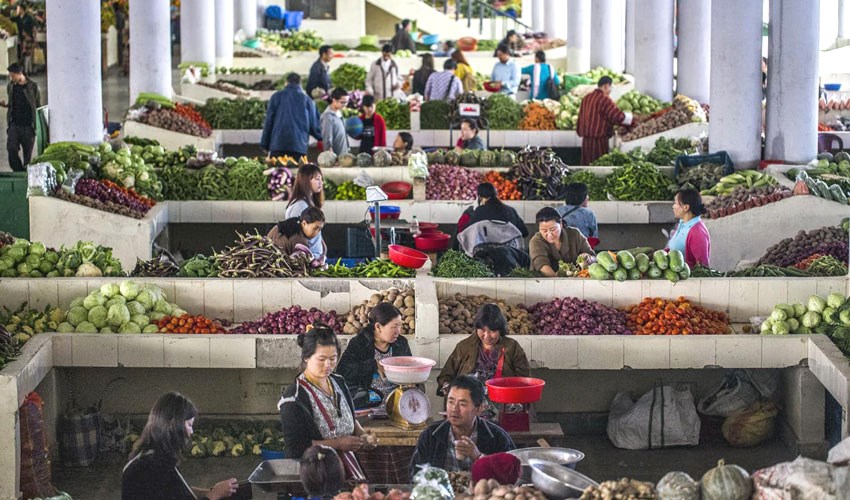 Centenary Farmers Market in Thimphu, Bhutan
Source: Bhutansoul
Generally, low inflation encourages consumers to buy goods and services and also makes it more appealing to borrow money, since interest rates are usually low during periods of low inflation.
While high inflation could hurt consumers, a deflation would cause a decline in prices. This however, does not favour the economy as it could restrain spending and tip the economy into recession. 
Every economy aspires to keep inflation at a manageable, stable and predictable level, which favours sound and sustained economic growth.
According to figures from the National Statistical Bureau (NSB), between October 2017 and October this year, prices of local goods and services have increased by 2.57 percent, mainly triggered by an increase in prices of food.
Statistical breakdown of inflation rate into various groups 
The NSB has identified a sample of goods and services representative of all goods and services purchased by the households called the 'market basket', containing 151 items out of 436 varieties.  The bureau has further classified these items into 12 major groups.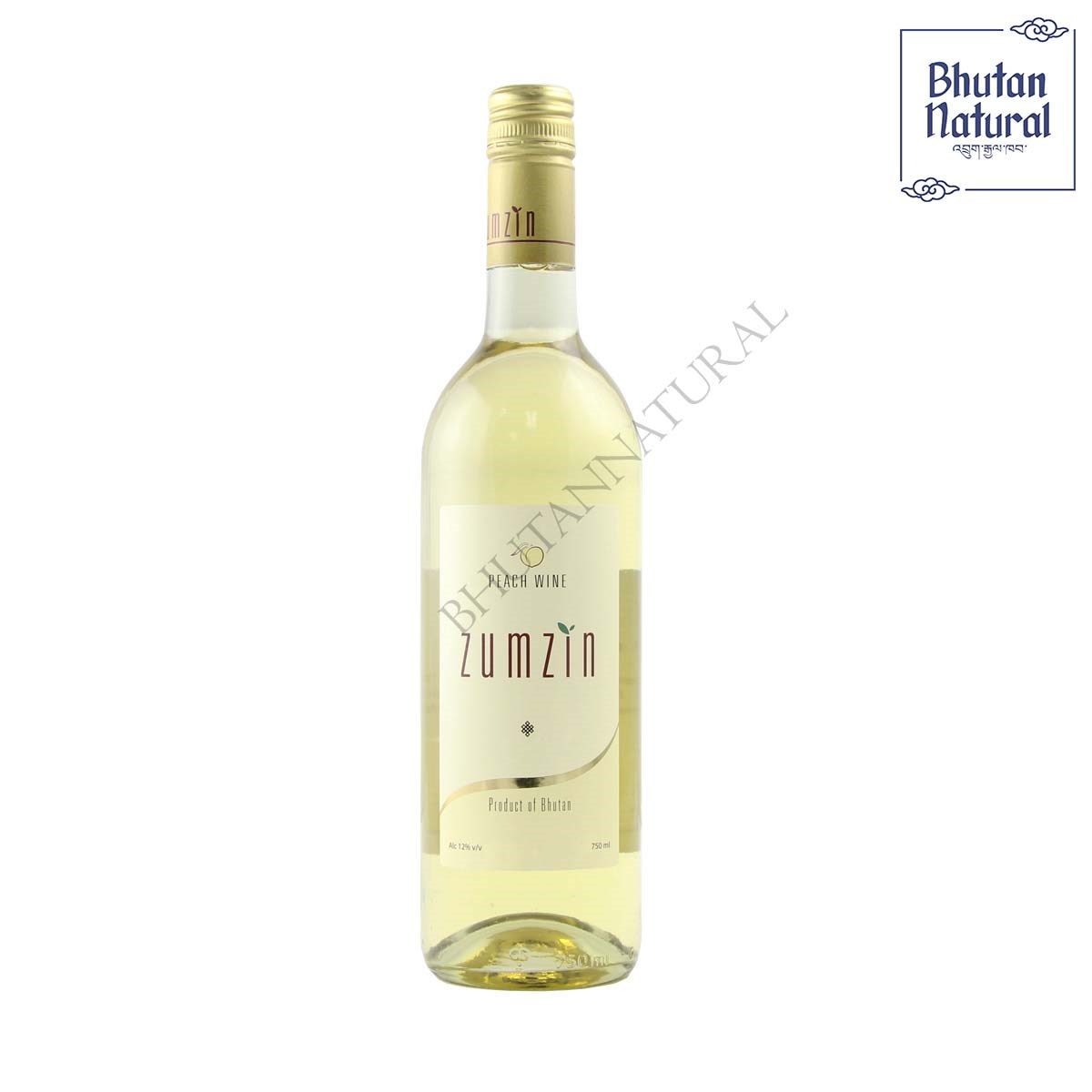 Bhutan Peach Wine - Zumzin
Source: Bhutan Natural
Within this group, alcoholic beverages and narcotics recorded an increase in price of 4.02 percent. Narcotics alone, however, recorded a price rise of 7 percent. Since the sale of tobacco and tobacco products are illegal in the country, the NSB has also included areca nut under the category of narcotics.
In the non-food group, catering services experienced a price rise of 7.7 percent, followed by fuel and lubricant at 6.9 percent and footwear at 5.6 percent.
Within the food group, the price of fish increased by 9.15 percent within the 12-month period, followed by milk, cheese and eggs at 7.6 percent.
As for imported goods and services, it recorded a figure of 3.30 percent.
This article first appeared in kuensel and has been edited for the Daily Bhutan.
---