Bhutan Addressed Climate Change Concerns With Foreign Delegates At The 14th Round Table Meeting
Prime Minister Dr. Lotay Tshering said at the Round Table Meeting that climate change is real and efforts must be made to reduce its impact.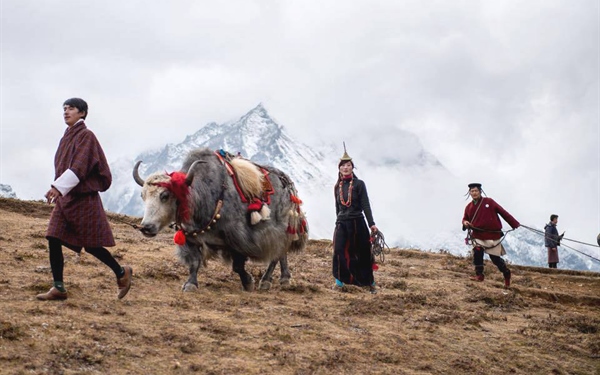 (Source: Facebook/Wind of Fortune)
By Sonam Yangdon | The Bhutanese
During the inaugural ceremony of the 14th Round Table Meeting (RTM) held in Thimphu from 12-14 March, Prime Minister Dr. Lotay Tshering reiterated that climate change is real and efforts must be made to reduce its impact, given Bhutan's vulnerability.
Similarly, discussions and commitments from Bhutan's developing partners and donors during the 2-day long Round Table Meeting revolved around climate change and the need for climate financing to realise the theme of the event - Enhancing happiness and sustainable development through partnerships.
Impact of Climate change on Bhutan's eligibility to graduate from the Least Developed Country (LDC) status
In this regard, the government informed the partners and donors that in order to ensure that Bhutan's developmental achievements are not put off-track by the adverse impacts of climate change, priority will be given to build national and innovative capacity to understand climate change pathways more intricately among the sectors.
There are also plans in the pipeline to develop local solutions and to secure the investments required to deal with climate change impacts.
During the 14th Round Table Meeting hosted by the Royal Government of Bhutan held from 12-14 March 2019 in Thimphu, a panel discussion on Gross National Happiness was conducted. The lively discussion was moderated by Dasho Karma Tshiteem, Chairperson of the Royal Civil Service Commission.
Source: Youtube/14th RTM
For a country to be eligible for graduation from the Least Developed Country (LDC) status, the graduation threshold for two out of three LDC identification criteria must be met. The criteria are: Per capita Gross National Income (GNI), the Human Assets Index (HAI), and Economic Vulnerability Index.
While Bhutan has already met the two identified criteria (GNI and HAI) consecutively during the two triennial meetings, it has not fulfilled the Economic Vulnerability Index. To make it more challenging, climate change poses a great threat in achieving EVI.
Why is Bhutan so susceptible to the adverse impact of Climate change?
Thinley Namgyel, the Secretary of the Gross National Happiness Commission presented that Bhutan's economic vulnerabilities are increased even more due to its special vulnerabilities to the impacts of climate change.
"Despite its sustainable development approach, events such as glacial lake outburst floods, flash floods, landslides, windstorms, forest fires, extreme drought and severe fluctuations in seasonal weather patterns pose looming threats for its highly nature-dependent livelihoods and its hydropower and agricultural-based economy."
Thinley Namgyel informed the delegates that Bhutan has 677 glaciers and 2794 glacial lakes. The country has experienced 21 glacial Lake Outburst floods in the last 2 centuries, of which 4 outbursts have been reported in the last forty years.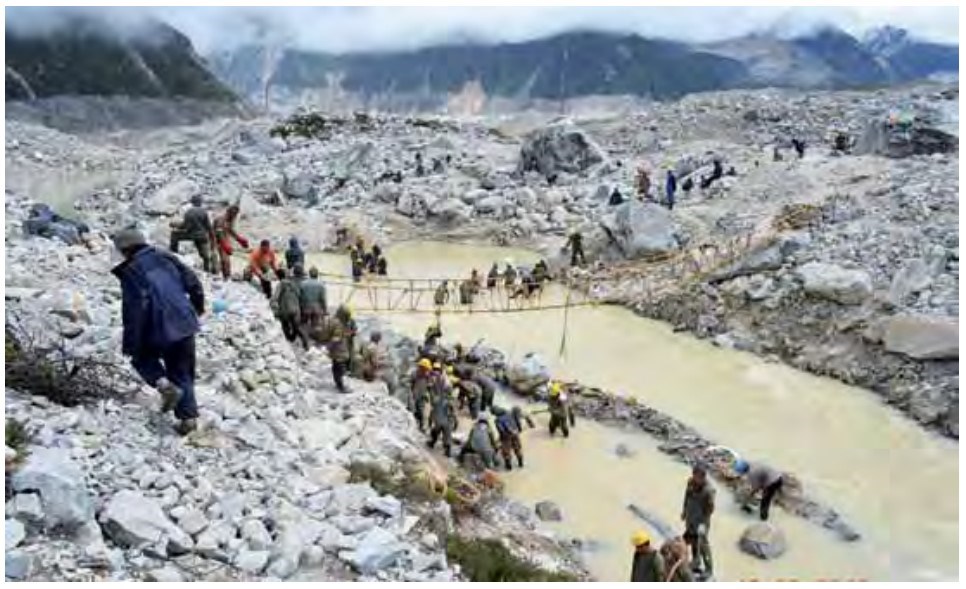 The biggest climate related threat in Bhutan is the Glacial Lake Outburst Flood (GLOF). GLOF takes place in heavily glaciered mountain regions and are triggered by natural forces, such as heavy rains, landslides, avalanches and earthquakes. The government has initiated numerous structural measures to reduce the possibility of future GLOF incidents. Measures such as draining of lake levels, installation of early warning systems, and building river protection embankments have been initiated.
Photo: ICIMOD
Bhutan also lies in the seismic zone IV and V which makes the country susceptible to earthquakes.
Speaking at the RTM during a panel discussion on climate and disaster resilient development, the agriculture minister, Lyonpo Yeshey Penjor said that the climate change impacts in the country are evident from the invasive plants and pests found – a recent phenomenon.
Bhutan takes constructive steps to address the impact of Climate change
"Bhutan which is highly dependent on agriculture, hydropower for revenue generation, and limited landlocked economic transition, is challenged by the climate change impacts. We have tried our best to set an example to the world and placed high importance to address the impacts of climate change. The policies and laws, including the 12th Five Year Plan, are all set for low emission climate resilient development," said Lyonpo Yeshey.
He added that framing such laws and policies to mitigate the impacts of climate change in the country comes with a cost - extra efforts and foregoing numerous economic opportunities.
In addition, Bhutan's policies will have to go through its Gross National Happiness policy screening tool which is very environmentally-sensitive. Therefore, with such stringent policies in place, it impedes the country's economic growth.
Some of the challenges Bhutan face in addressing climate change issues in the country include: limited technical know-how, financial constraints and limited human capacity among others.
After a clear-cut presentation on Bhutan's economic vulnerability due to climate change and the devastating impacts it can have on the country, many donors and partners re-affirmed their support.
New investment avenues can be explored in addition to the existing partnerships to enhance mitigation efforts and to ensure sustainable development under the Gross National Happiness philosophy.
"Our pursuit of socio-economic development is delicately balanced with a strong focus on environmental conservation. We are too small in physical size to make any impact globally when it comes to climate change measures. In this regard, Bhutan requires the support of the international community, as the impacts of climate change have no physical boundaries," the Prime Minister Dr. Lotay Tshering appealed to the delegates.
This article first appeared in The Bhutanese and has been edited for Daily Bhutan.
---