Accelerating Innovation Workshop Aims To Deliver More Effective Government Services In Bhutan
The UNDP, in collaboration with the Gross National Happiness Commission organised the workshop.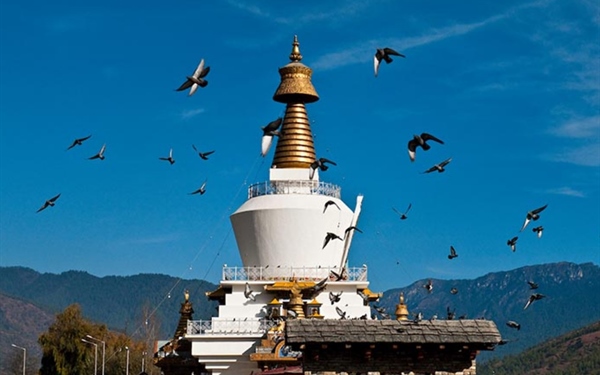 (Source: World Nomads)
By Pema Seldon Tshering | BBS
Governments have to be innovative in order to address the issues of today's fast-moving world, and to ensure that the services they are providing are in sync with the actual needs or problems of the citizens.
A sensitisation workshop on Accelerating Innovation was held in Thimphu on 13 November. The UNDP, in collaboration with the Gross National Happiness Commission organised the workshop.
It was a part of the United Nations Development Programme's (UNDP) initiative to find innovative ways of working in development and helping countries in coming up with radical approaches to address complex and unpredictable development challenges of today's world.
Over 70 participants comprising of senior government officials, representatives from the Parliament, Civil Society Organisations, UN agencies, local innovators and other key stakeholders took part in the workshop.
The Head of the Regional Innovation Centre (RIC) at UNDP Asia Pacific, Giulio Quaggiotto led the day-long workshop, which was the first of its kind in the country.
Why innovation is important for the government
"We want to understand what innovation means for a government, for a private sector. I think many people when we talk about innovation, they probably think about the private sector, they think about young people, start-ups etc. Many people don't always think about the government, but actually I think and believe very strongly that the government can play a very important role in innovation and I also think that many people working in the government are very innovative," he said.
Source: Youtube/OECD

He also familiarised the participants with the trends in public sector innovation and how countries around the world are embracing innovation as a tool for development as well as to create conditions for innovation in the government.
"Innovation these days is particularly important because the phase of change is increasingly high, lots of things are changing very fast,  like technology, migration, tourism etc, it is changing very fast and for the government often to understand how these things are changing and how to tackle effectively. So innovation provides people who are working in the public sector as well as private-sector tools to change faster. And also to understand things that are changing around."
How Bhutan can benefit from innovation
Sharing the perspective on innovation in the public sector in Bhutan, the Chairperson of the Royal Civil Service Commission (RCSC) said we must embrace innovation and transformation to deliver more effective, timely and responsive services in the country.
"As the Permanent Government, it is critical that the civil service must always work towards achieving the following: enduring goals of sovereignty, security and self-reliance, high-quality service delivery, development targets articulated through the Five-Year Plans."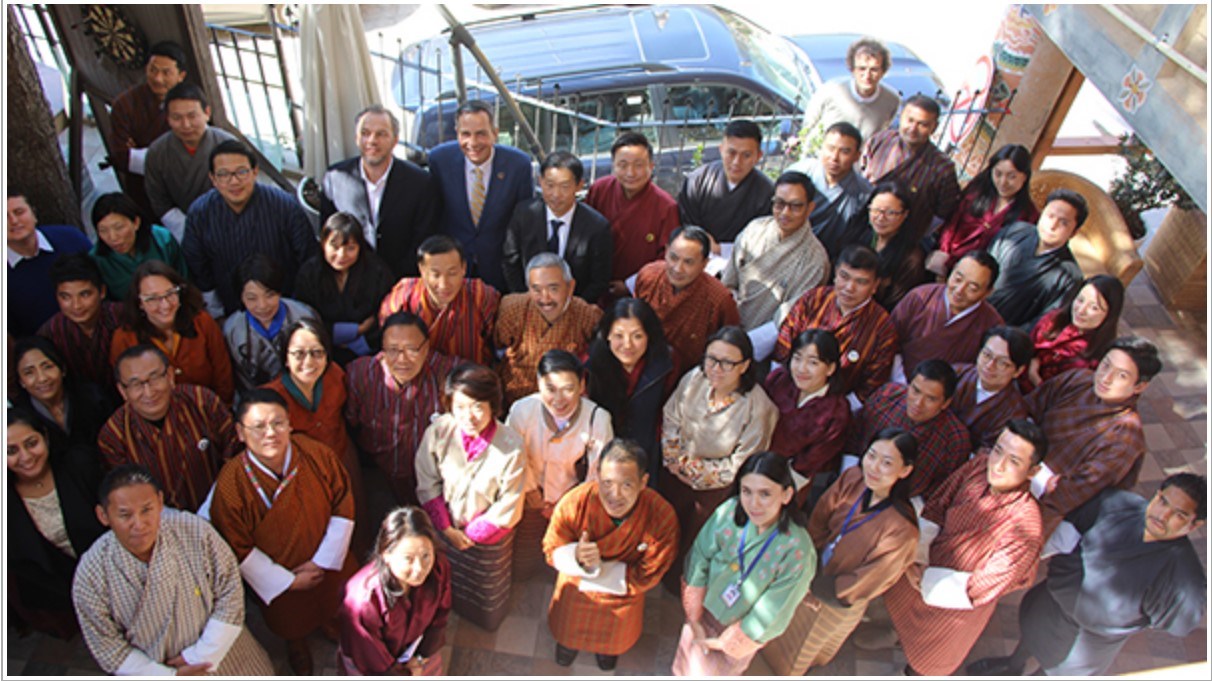 Photo: BBS
"In the RCSC, we believe that creativity and innovation are critical to tackle the challenges we face such as youth unemployment, promoting entrepreneurship, improving service delivery and many others," the Chairperson Karma Hamu Dorjee said.
"The world is transforming at a very high speed. The formidable disruptive forces of the 21st century are creating, in a radical way, new realities for our future. There is a need for us to drastically reframe our development pathway," said Azusa Kubota, the UNDP Resident Representative.
To remain a relevant and effective partner, UNDP globally has launched 60 accelerators labs to help 78 countries explore challenges within local contexts to identify connections and patterns, map solutions and then experiment with these solutions to see if they work or don't.
However, Bhutan has not been identified as one of these 60 accelerator labs. Therefore the UNDP Bhutan is exploring partnerships to help Bhutan in addressing complex challenges through systems thinking and design - a new holistic approach that not only looks at mapping the system but also identifying leverage points for experimentation.
This article first appeared in BBS and has been edited for Daily Bhutan.
---