9th Construction Expo Hosts Over 60 Participants From Countries Such As Singapore, Nepal And The United States
The expo which started in 2009 was one of the largest gathering of professionals, contractors and suppliers from the industry.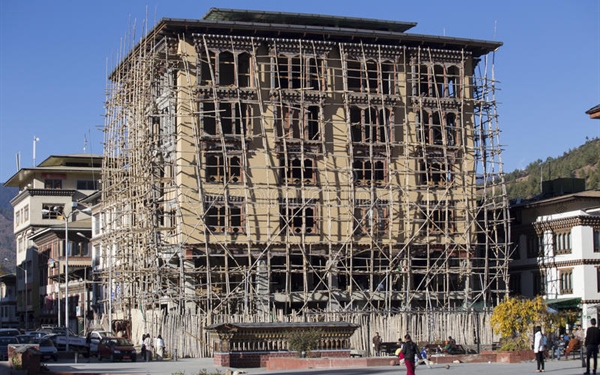 (Source: Dreamstime)
By Karma Cheki | Kuensel
The ninth annual construction expo began in Changlingmithang, Thimphu on July 27. The expo has more than 60 participants from countries such as Bangladesh, Bhutan, Nepal, India, Singapore and the United States.
The President of Bhutan Chamber of Commerce and Industry (BCCI), Phub Zam said that the expo, which started in 2009, was one of the largest gathering of professionals, contractors and suppliers from the industry.
"It also provides a unique opportunity for the construction sector in Bhutan to come together for an invaluable day of networking and innovation," she said.
Aims of the annual construction expo
She said that with the increase in demand for construction materials and technologies, the expo would offer contractors with varied modern technologies and products to choose from.
The exhibits include construction chemicals, concrete products, building safety equipment, lights, paints, solar energy products, plywood and timbers, iron and steel products, tiles, tools and machinery, road equipment, water treatment equipment, and various bathroom as well as kitchen materials.
Economic Affairs Minister, Lekey Dorji said that the last five years saw the country's Gross Domestic Product (GDP) grow. About 6,000km of farm roads were constructed along with the construction and reconstruction of four dzongs as well as five hydropower projects.
"This increase in economy and GDP has been spearheaded by the construction industry. We are trying to bring mechanisation into the construction industry."
More industrial parks coming up in the southern parts of Bhutan
Bhutan spends about Nu 7 billion on labour import every year. He said that with many industrial parks coming up in the south of the country, the expo could provide solutions to the mismatch in the labour market by making the industry attractive through mechanisation.
"Currently, youth prefer to work in the government sector but through such a solution, we hope that the construction industry will become attractive."
Lyonpo said that the Natural Resource Development Corporation Limited (NRDCL) has already transported sand, boulders and wood products to more than 670 construction sites in Wangdue, Punakha and Thimphu alone.
This article first appeared in Kuensel and has been edited for the Daily Bhutan.
---